Tips that will Help You for Indoor Grilling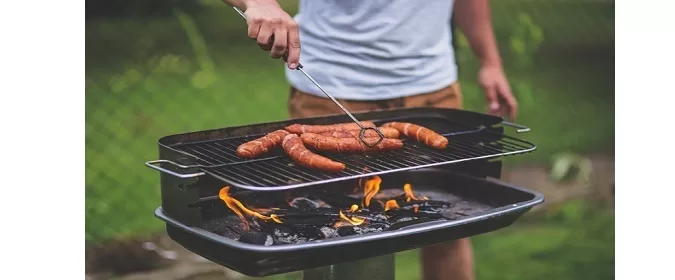 While outdoor grilling presents a lot of fun, it's not possible to do it all the season. This is the reason why you need to have an indoor grill so that you can continue cooking and eating the food that you like. However, it's not easy to choose a grill suitable for indoor grilling. This is because you have endless options to find a grill that meets your requirements. This page will explain the various type of indoor grills available for indoor grilling.
Types of indoor grills
Depending on the fuel system, it's safe to say that there are three common types of indoor grills you can come across on the market. These are the fireplace indoor grill, gas indoor grill, and electric indoor grill.
Fireplace indoor grill
A fireplace indoor grill is similar to the traditional outdoor grill. This is suitable for people who don't have gas or electricity in their homes. However, the challenge with this type of indoor grill is that you need to design and build your kitchen appropriately to use it. This is because the grill usually produces a lot of smoke and you need to have the proper ventilation system to let out the smoke.
With the rise in modern-day apartments, it doesn't make sense to have and use a fireplace indoor grill. You see, it's likely that other apartment residents living near you might complain about too much smoke produced by the grill.
The only time you can think of using a fireplace indoor grill is when you're living a far distance from your neighbors. The best thing about a fireplace indoor grill is that the grilled food has a taste similar to the one from the outdoor grill.
Gas indoor grill
As the name suggests, a gas indoor grill uses gas as fuel. Therefore, you need to have enough space and place the grill far away from any flammable materials. When you use a gas indoor grill to cook, it offers you food that has almost original flavor.
Remember that you should always find out the local regulations before using the gas indoor grill for safety issues. If your home has sufficient area to install a gas indoor grill, then you can choose this grill.
Electric indoor grill
An electric indoor grill is perhaps one of the most popular ones for indoor grilling today. Thankfully, these grills only require a small area to place them, making it suitable for use in the kitchens of the modern apartments. Besides, you are spoiled for choice when it comes to sizes.
These indoor grills come in various sizes, meaning you can go for larger ones if you intend to cook for larger groups of people, such as family and friends. Think about it, you can cook food for 10 to 12 people with larger indoor grills. Best of all, you can find a variety of price ranges for electric indoor grills. This means you can choose and buy the one that matches your budget.