Do's and Don'ts for Gaining Casino Comp Points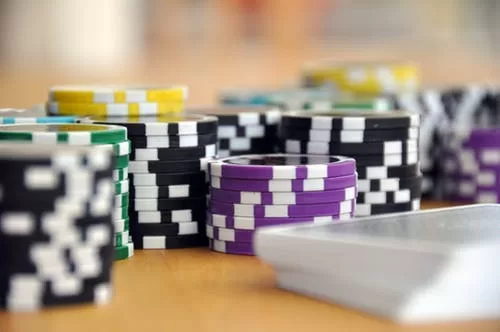 The only truth about casino comps is that it is not going to make you rich. But, it is definitely going to improve your gambling experience to betterment.
Casinos are a form of gambling, and no gambling is free from high risks. As a common notion, high risks bring higher returns. If you bet for more, the risk will be equally higher. There are several online casinos where you can try your luck or you can also opt for a physical casino.
However, the risk is directly proportionate to the returns it provides. Risk bearers make high profits. It is a vicious circle, sometimes fun and sometimes disheartening. Moreover, boiling down to the casino, risking higher bets might fetch you some amazing comp (complimentary) points.
How to Earn Comps From Your Casino?
The way casinos reward their players in forms of comp points differs from one place to another. Every casino has its own sets of parameters to decide the comp perks. However, there are some basic parameters that are considered in calculating comp perks, including the intensity and frequency of bets, types of games you play, etc. Moreover, sticking to these points completely for expecting fascinating comps is not right. Because many times even the high betters don't earn fancy comp perks.
Let us now understand a consolidated list of Dos and Don'ts you need to adhere to when it comes to winning maximum comp points.
Do's
1. Do Act Like an Adult
The baseline to remember before hitting any casino floor is to behave maturely and act like an adult. Showing up chivalry and saying hello with a smile to the pit boss will help you set up a foundation for earning lucrative casino comp points. This idea usually works if you are visiting a new place. You can also stand a chance to differentiate yourself and get noticed by initiating conversations prior to gaming. As per human nature, this will help the pit boss to recognize you, amongst many others present there. Moreover, following the behavior of a well-mannered individual is not going to help you gain many free perks, but adhering to the same will also improve your chances to fall into the casino's good graces.
2. Do Ask About the Betting & Winning Rules At Different Casinos & Different Tables
Most casinos change their rules and regulations regularly to avoid or eliminate the probability of the obvious. Hence, you need to ask and understand the new rules and regulations of betting and winning. This will not only remove the chances of you losing money but will also present yourself as an old player of the casino world. Make sure you don't catch out. Consider confirming the rules with the dealer or any staff member to avoid confusion.
3. Do Use Your Players' Card, If You Plan To Spend Big
Every casino has different ways of rewarding the loyalty of its players, irrespective of the online or physical existence. However, for many reasons, gamblers fumble upon signing up for a player's car. But I would suggest you go ahead with a players' card without having any second thoughts because it surely attracts many unforeseen perks. If you wish to spend several hours in a casino, with the mindset of betting big, you should not miss upon using a players' card.
4. Do Play with A Partner
When it comes to winning high comp points, playing in duo is the key. It is rightly said that reward cards reward couples. Playing in pairs will help you in sharing the losses as well as sharing the perks if your partner's player card is integrated with yours.
Don'ts
1. Don't Get Caught Up in A Game, That You Do Not Understand
Even if it is a thrilling idea to try your hands on a game, you haven't played before, and it is still equally important to hear your instincts. Getting carried away with some influence without having any knowledge can be disastrous and pocket-digging. Always adhere to your instincts of getting all the necessary information about the rules of the game you found fascinating.
2. Don't Ignore the Slot Machines
Avoiding the basics is not a wise decision to make. To your surprise, a whopping amount of money comes from these slots. It is never going to harm you if you give a fair chance to check your fate by betting a few times on any of these. Gamblers usually avoid betting on slot machines because they think it's an old school.
3. Don't Make Your Bet Until the Pit Boss Has Taken Your Card And Logged You In
To avoid any miscommunication or misunderstandings, it is advised not to make your bet until the pit boss has logged you in by using your card. You obviously do not want to mess with your pit boss, right? Also, keep one thing in mind before making your bet, "do not risk it if you can't afford it."
Conclusion
Besides all these do's and don'ts of winning mesmerizing comp points, some basic intuitions need to be kept in mind. Like, don't drink more whilst making your bets, do initiate friendly conversation with your host, don't fake, stay generous, etc. Enjoy your freebies, buds!