Valentine's Day and how your brand can drive sales!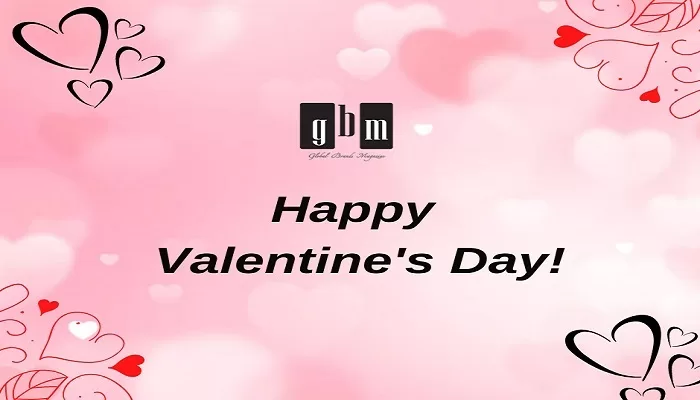 Valentine's Day is celebrated on February 14th, across the globe. A day where loved ones come together and exchange gifts with each other, expressing their love, gratitude. This holiday or celebration although originated in the west is now celebrated with a lot of pomp and vigour everywhere. Regardless of race, religion, country, this religion transcends all and has become such an important day for couples. Irrespective of whether you are romantic or cynical, the day is hard to ignore.
The week leading up to Valentine's Day has also become equally important with each day bearing a certain theme of love. Starting on Feb. 7 and ending on Feb. 14, the focus is on love. Rose Day is the first holiday, followed by Propose Day, Chocolate Day, Teddy Day, Promise Day, Hug Day, and Kiss Day. Valentine's Day is the culmination of these celebrations.
As the name suggests, each day of the week leading up to Valentine's Day has its own focus, and people in love or relationships tend to abide by the theme of that day. On Rose Day, people give their loved ones a rose, and on propose day; people propose to their crush. So and so forth, following the themes of each day until it finally leads to Valentine's Day.
The origins of this holiday date back to ancient Rome. According to some sources, Lupercalia, an ancient Roman festival held in mid-February, inspired this holiday. This festival marked the arrival of spring and included fertility rites. Pope Gelasius, I forbade the celebration of Lupercalia at the end of the 5th century, which is sometimes attributed to the origin of St. Valentine's Day, but there is no evidence to support that. The 14th century was the first time Valentine's Day became known as a day of romance and has been regularly celebrated since then.
Just as every other holiday, this event too presents a list of opportunities for brands to engage with their customers and get new customers. For businesses that focus on dining out or performing activities in a group, this can be a huge boost in business. Couples like to spend time going out on dates on Valentine's Day. Restaurants can promote special meals or drinks to couples in the form of packages or cover it with a facade of limited-time offers and call it a Valentine's Day special meal to grab the attention of customers. Hotels and resorts can tie-up with restaurants too to promote both of their sales. In the west, this is common practice anyway, and bundling it up with Valentine's Day and offering a little extra can go a long way to help increase customer retention. Customers will remember businesses that go the extra mile to make holidays and special occasions memorable. Not only will this improve the brand position but will also greatly increase customer retention. Customers tend to go to brands that they have a positive image of, and creating this image during a special holiday like Valentine's Day is the perfect opportunity. Hotels and resorts can also go the extra mile by decorating rooms with flowers and balloons and other romantic imagery and offer them as part of their special packages. Almost recreating another honeymoon for couples.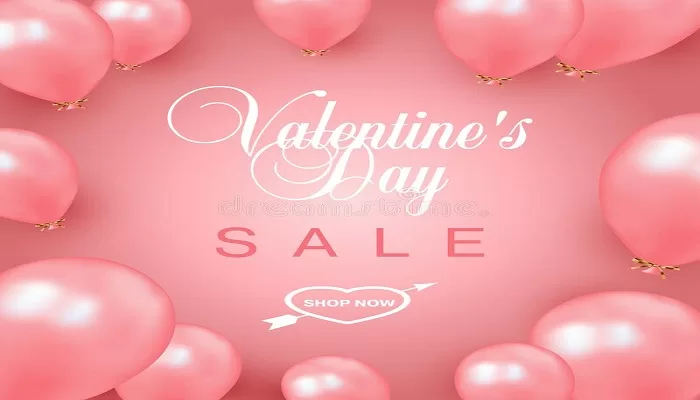 Brands in the clothing industry can also take advantage of this holiday. They can offer special discounts for couples and also offer a new line of clothing during Valentine's Day. Shopping for clothes is another popular activity during this holiday, using sales to push old stock or releasing a new line of clothes during the week-long celebration will also help companies attract new customers. Couples can also enter raffles, at the end of which they receive an all-expense-paid dinner or a vacation, depending on the size and capability of the brand. This would also help brands engage better with their customers. Not only will this generate more foot traffic but brands will also see an increase in sales.
Brands can target last-minute shoppers by pushing deals. Instead of focusing and punishing shoppers to buy your products by making them feel guilty for procrastinating, push offers and deals such as free shipping or 1-day delivery. Even if brands charge a little extra for shipping, e-tailer brands can get away with it during holidays because you are still fulfilling the customer's need. Brands can also offer discount codes to push sales too! Everybody loves discounts and offering them to customers at checkouts will help push people to your business. VioletGrey is a brand that executed this strategy very well. They offered one-day shipping to its customers only if they managed to buy products over $150. Not only are they offering customers a discount and one-day shipping they are increasing their sales. A lot of companies already use this strategy to target last-minute shoppers.
Brands can also offer gift cards to their customers. Couples are scared of messing up by gifting the wrong thing. Maybe they already have that shoe or lipstick or bag? Maybe they won't like this shirt or dress? Why put yourself through such turmoil? Instead offering gift cards can be a safe bet. They can shop for what they like and you don't have to feel guilty about not giving them a gift.
Running social media campaigns to drive engagement is also an effective way to target customers on Valentine's Day. With #SendingAKiss, The Body Shop asked their Instagram followers to share photos of themselves kissing a friend on Galentine's Day. It was clever to ask followers to "send" the kiss to friends, who are likely to be tagged in posts when it was posted. They also got a gift pack of newly launched fruit-scented lip balms for themselves and their "Galentine's." Taking this action allowed them to reach new, relevant audiences without consuming valuable resources.
Valentine's Day is a great way to engage and interact with your audiences. Finding out the right strategy might be difficult but some common strategies such as offering discounts and reaching out to customers on social media are common and incredibly effective strategies. Even if you don't have a unique strategy, that's okay, the main goal is to drive customers to your brands, so take advantage of this holiday and engage with your customers.