Top 5 Nice and Affordable Restaurants in Antipolo, Philippines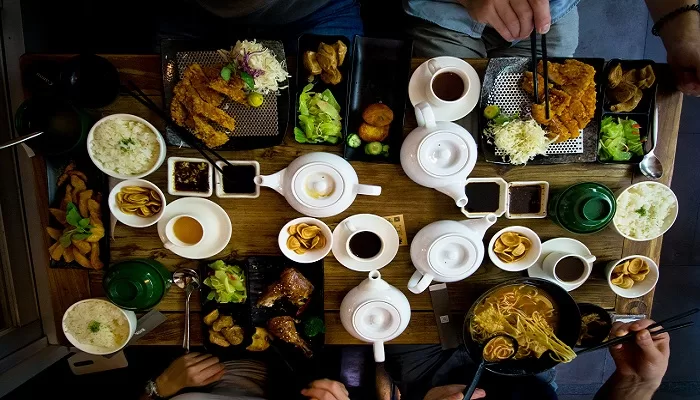 Antipolo is a top tourist destination with some of the most incredible eateries in the entire Philippines. For those who are into food tourism, this city never disappoints with its fantastic restaurants that offer very delectable dishes inspired by various cuisines around the world. In this post, we highlight the top 5 nice and affordable restaurants worth starting with when looking for great dishes in Antipolo:
1. Tahanan Bistro
Located on 22 Loresville Drive, Lores Farm Subdivision, Antipolo, 1870 Lalawigan ng Rizal, Philippines is the Tahanan Bistro restaurant, which offers a range of mouthwatering dishes and beverages. Their offerings are categorized into appetizers, mains, and desserts.
Appetizers include gising-gising, kamote, and rellenong pusit. gising-gising is a spicy local vegetable stew or soup consisting of chopped winged beans and coconut milk spiced with garlic, labuyo chili, onions, and shrimp paste). Nevertheless, kamote are simply sweet potato slices coated with brown sugar and then fried. Nonetheless, rellenong pusit refers to stuffed squid.
Their main dishes include pininyahang manok (pineapple chicken), bistek tagalog (pan-fried thinly sliced beef cuts), and binagoongan(sautéed pork with shrimp paste flavoring).
As far as business hours go, Tahanan Bistro's hours vary, depending on what day of the week it is. For example, on Friday, they operate from 6 am to 10 pm. Nonetheless, the restaurant opens and closes twice a day on Saturday and Sunday; from 11 am to 3 pm; 6 pm-10 pm. Nevertheless, it remains closed on Monday, Tuesday, and Wednesday.
2. The Crescent Moon Cafe and Studio Pottery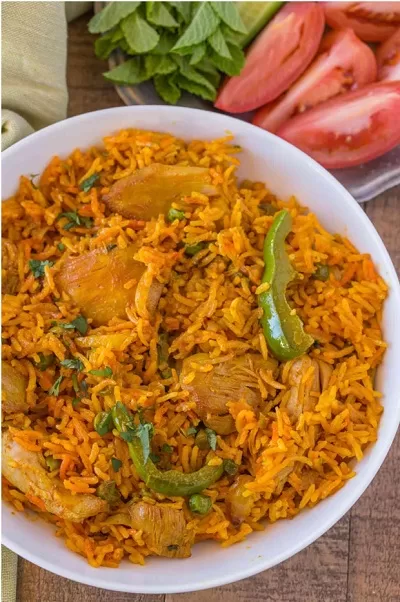 Located in a serene spot at 1870 Rizal, Antipolo, Philippines, the Crescent Moon Cafe, and Studio pottery is another place to be if you are looking for good cafe food in the city.
With two types of menus namely; buffet menu and a la carte menu, this cafeteria is known for serving delectable Southeast-Asian-inspired dishes. Offerings include soups and starters, entrees, rice meals, chicken wings, a side salad, street seafood platter, and so on.
What makes Crescent Moon Cafe different from other local restaurants is the fact that it also serves as an art space with handmade stoneware ceramics created by local art legends like Lanelle Abueva-Fernando on the shelves. Matter of fact, the restaurant has hosted several events and art exhibitions since its founding in 1997.
Though they serve food from 9 am- 5 pm, the restaurant operates only from Wednesday to Sunday. They remain closed from Monday through to Tuesday.
3. Vieux Chalet
Located at 456 Taktak Rd, Antipolo, Vieux Chalet is a Swiss-owned restaurant that offers palatable dishes inspired by different cuisines around the world, including Swiss, Italian and French.
Popular dishes include lamb shoulder with garlic and butter spaghetti or rösti, osso buco(an Italian dish consisting of shin of veal containing marrowbone, stewed in wine with vegetables), home-smoked pork chop, baked fish a la Susana, as well as chicken a la Tony with ginger, orange, and lemongrass. Also, fish fillet in white wine sauce and capers, grilled sausage platter, alongside pink salmon in sauce cafe de Paris are served here.
Some of the dishes e.g pork chops, baked fish, and fish fillets are popular even in the Western world even though they slightly vary in some ingredients. That is evidenced by some top meal kit delivery services where they are some of the best-selling meal kits. These entities include Home Chef, Hello Fresh, and Sun Basket.
Maybe you've never heard about meal kit delivery services. No worries, in that case. Just read this informative post that compares and contrasts the first and the second entities to get an idea. The content takes a deep dive into a few aspects of Home Chef and Hello Fresh. These include using a meal kit delivery service, meal and dietary variety plus options, pricing, not to mention, the packaging, shipping, and delivery costs.
Besides mouth watering dishes, the restaurant provides a spectacular view of the city, making for a magnificent family or romantic gateway. And when it comes to business hours: they operate from 9 am to 8 pm daily except for Wednesday and Thursday when the business remains closed.
4. Yellow Bird Cafe X Kitchen
Located in Mission Hills at Havila by Filinvest(Blk 2, Mission Hills Blvd, Antipolo), this is a very diligent restaurant that remains open 7 days a week. They operate from 9 am to 7 pm from Monday through Saturday and 7 am to 10 pm on Sunday.
This is where you'll have an opportunity to sample a wide range of drinks and dishes inspired by cuisines from different parts of the world. Their drinks include ice blended yogurts, iced teas, hot teas, espresso-based teas, and non-espresso teas. Their dishes consist of an assortment of starters, soups, salads, and entrées. These include potato wedges, cheese and bacon poutine, creamy pumpkin, French onion, smoked salmon, caesar salad, and salad nicoise made with Niçoise olives, hard-boiled eggs, tomatoes, among other ingredients.
5. Tamagoya! Noodle House
Besides Yellow Bird Cafe X Kitchen Tamagoya! Noodle House is another hard-working restaurant that offers delicious dishes and great service in Antipolo. Found in Hon. B. Soliven Ave, Antipolo, this eatery opens and closes twice daily i.e from 11 am to 2:30 pm, and from 4:30 pm to 9:30 pm Monday through Sunday.
Known for deliciously affordable rates and great service, this restaurant boasts a pretty diverse menu with Asian-inspired dishes. These include Yaki-Meshi(Japanese stir-fried rice), pork yakiniku-don(stir-fried pork with hot and spicy sauce rice bowl), champon ramen(noodles with mixed vegetables, and Japanese fish cake) alongside ebi-fry(shrimp fry with potato salad).
Final Thoughts
Looking for restaurants in Antipolo that serve nice dishes with amazing service and discounts? If yes, look no further than Tahanan Bistro, the Crescent Moon Cafe and Studio Pottery, Vieux Chalet, Yellow Bird Cafe X Kitchen, and Tamagoya! Noodle House. Each restaurant serves finger-licking good dishes that will please even the pickiest eaters. Besides good food, affordability, and service, another major plus for each restaurant is settings. Each restaurant offers a perfect setup for lovers, family, friends, colleagues, or business individuals.