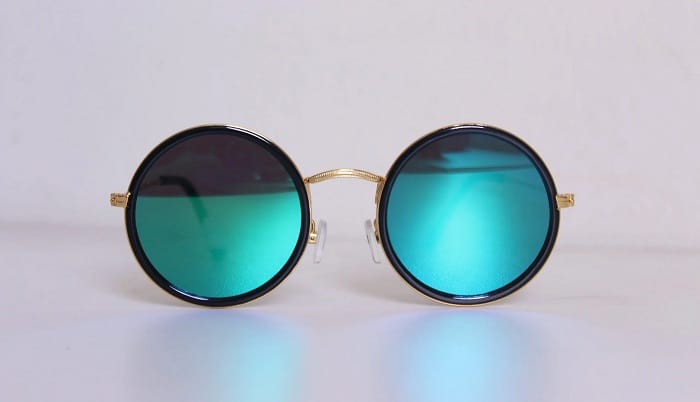 Ever tried setting a trend but felt that your outfit is incomplete? Well, that missing accessory was a pair of subtle yet blingy sunglasses. They won't just make you stand out of the crowd but will also shield those beautiful eyes of yours from the sun. It can be difficult to choose a pair of sunglasses from so many brands that have emerged in the market. So, how do you choose a brand that offers good quality, design, and affordability, all in one go? We are here to help you do just that, and make a bold statement with your trendy and aesthetic, yet classy sunglasses. As far as fashionable eyewear goes, here is a list of top 10 sunglass brands to choose from.
10. OLIVER PEOPLES – TOP SUNGLASSES BRANDS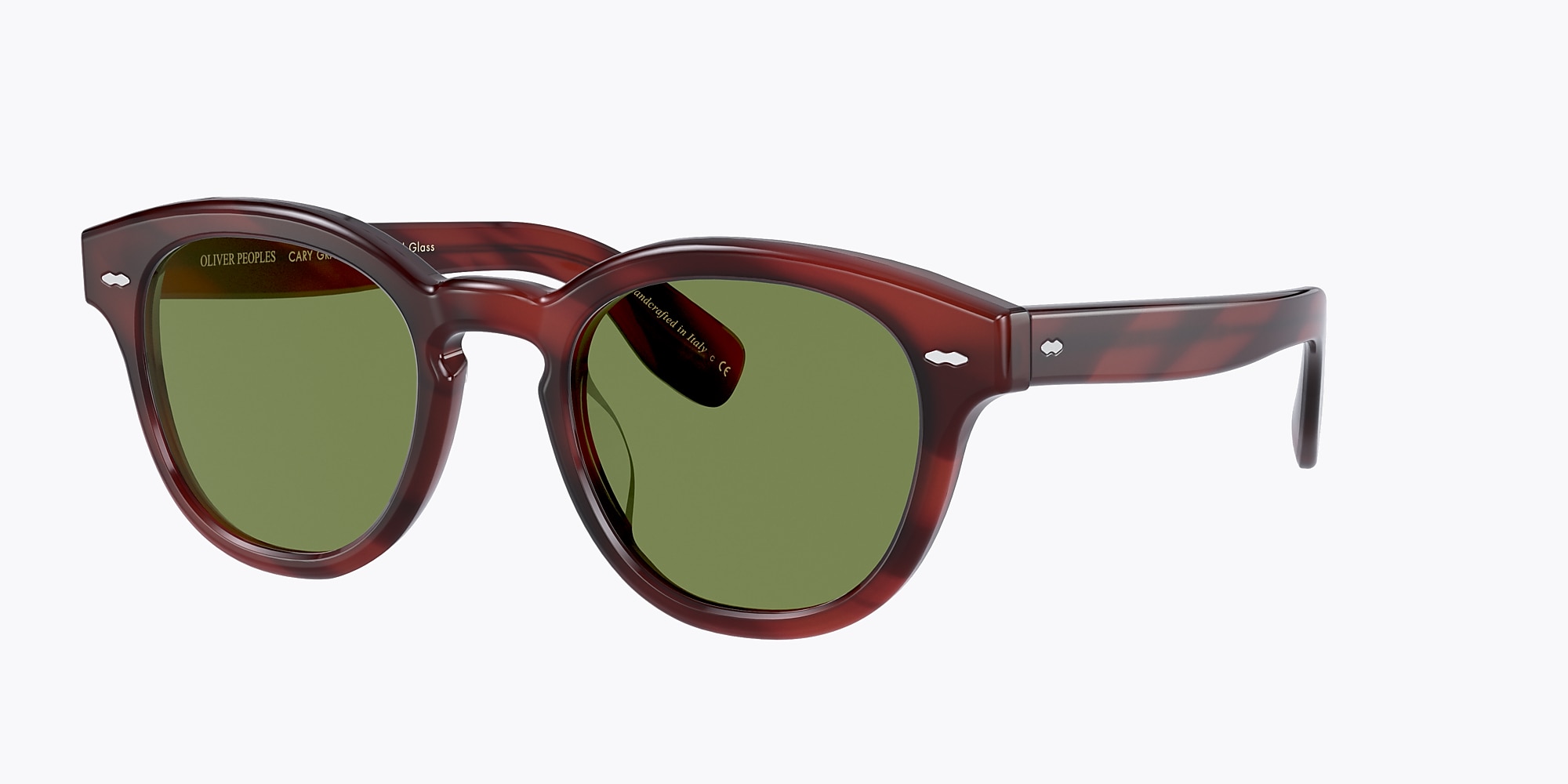 Founded in 1987, Oliver Peoples is a popular American eyewear brand. This brand's sunglasses are known for their detailing and distinct frames. The company uses materials like none other and it is the courtesy of these materials that the sunglasses are of outstanding quality. Well, the high-end quality of the eyewear is what makes the brand a huge success, and its eyewear products highly expensive.
9. BURBERRY – TOP SUNGLASSES BRANDS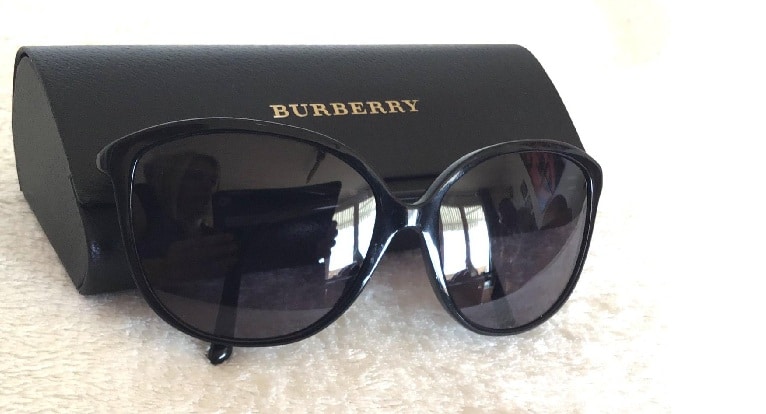 Burberry has been a part of the traditional and most prestigious British fashion house for a very long time now. The brand is an ultimate showstopper when it comes to British fashion sense and sophistication. The brand is not only timeless but it is also adapting itself to market changes and has been making trendy and contemporary additions to its designs. If all you are looking for is elegance and grace then Burberry is the eyewear brand you should go with.
8. CELINE
If you're the one looking for a brand selling sunglasses with a twist on silhouettes then Celine is the perfect brand for you. It was earlier founded as a children's shoe shop but due to the hard work put in by its Head of Design, Celine is one of the most popular eyewear brands which is the epitome of the French Chic girl. The key features that set it apart from other sunglass brands are the out of the box colour combinations and the striking geometric elements.
7. RAY-BAN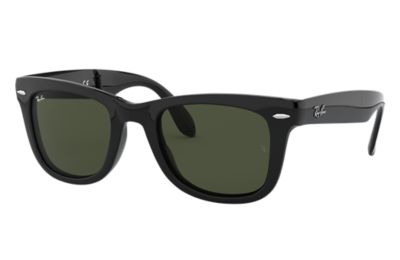 There is no doubt that Ray-Ban is the most popular high-end eyewear brand in the world. The brand always manages to land itself in the list of best eyewear brands no matter who the writer is. Ray-Ban is an American eyewear company founded in 1937 which was later bought by the Italian eyewear giant Luxottica in 1999. The brand fulfils the purpose of casual wear when you need protective eyewear. It has always been a popular brand amongst sunglass enthusiasts. Wayfarer, ClubMaster, and aviator are some of the most famous sunglasses offered by the brand.
6. KAREN WALKER
This iconic eyewear brand was launched in 1987 in New Zealand. Karen Walker is one brand that has been producing funky sunglasses for a long time now. It is known for pushing the designs off the edge to the "fun side". The brand has got you covered if you're looking to make a statement with your sunglass accessories like no other brand. The brand is unique in its own way as it stands out yet is still timeless. The designs that the brand creates are both directional and modern.
5. MOSCOT
Moscot was founded in 1915 by Hyman Moscot and is one of the oldest eyewear brands in the industry along with being one of the oldest local businesses in New York. If you're going for a subtle and classical look then Moscot is the perfect sunglasses brand for you. The brand is well known for designing a classical yet bold selection of sunglasses. As they say, with high quality comes a higher price to pay and this is truly the case for Moscot. The brand serves you with high-quality sunglass products.
4. MICHAEL KORS
Ever since the designer Michael Kors set foot in the fashion industry, he has been breaking barriers and delivering promising products, be it clothing or more prominently, eyewear products. The brand started as a small boutique in west Manhattan and since then it has made a great name for itself. Their eyewear products' design aesthetic relies on balancing opposing elements to open people's eyes to new perspectives. The sunglasses brand has been creating a wide range of eyewear products to choose from.
3. VERSACE
Versace is a brand you will have to choose if you are the one for making bold statements with your looks. The brand has always been known for making bold and sharp prints along with intricate designs. With Versace sunglasses, you are sure to leave a mark without it even being subtle because "there is nothing subtle about Versace". The brand has been dominating the market for a very long time now and isn't afraid of pushing the boundaries of fashion. It not only makes unique statements with its accessories and eyewear but also, will become a prominent part in the history of future fashion.
2. GUCCI
Gucci has been influencing the fashion industry for a long time now. Self-styled as 'eclectic, contemporary, romantic' Gucci is a great brand choice if you are looking for a pair of stylish yet the good old street art couture sunglasses. Gucci gives your whole outfit a quirky yet aesthetic look. Gucci, an Italian fashion house has been one of the most promising eyewear brands. It is the most sought-after brand in the global market be it for style, product quality, or price.
1. PERSOL
An Italian maker of eyewear Persol is a brand owned by Luxottica. Persol is one of the oldest sunglasses brands which was introduced in the year 1917. The logic behind the brand name is that it was derived from the Italian phrase 'per il sole' which means "for the sun" in English. The most amazing characteristic of Persol sunglasses is that they are known to last forever. Also, along with being durable, they are all for the style. Persol has a wide selection of Sunglasses to choose from. The luxurious brand has High-end products which have a catalogue price of approximately $200-$300. But, Persol is a great choice of sunglass brands and we recommend it 100%.