A New Vision for Bentley Eyewear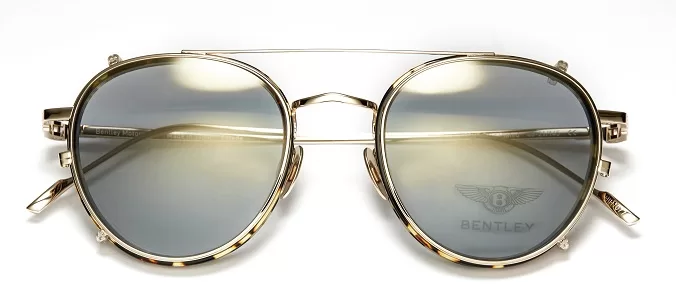 Hand-crafted for each individual customer
Extraordinary and exquisite luxury materials
High-performance lenses with contemporary appeal
The Bentley Eyewear portfolio is evolving its collection in the field of high luxury accessories.
Synonymous with world-class excellence and exquisite, handcrafted pieces, Bentley Eyewear reflects many of the superlative qualities displayed in the marque's model range.
In 2010, Bentley Motors started a collaboration with the undisputed leader in the high luxury eyewear sector – Estede Austria. Both Bentley and Estede share a passion for quality and perfection, incorporating supreme styling and exquisite craftsmanship with the latest technology.
Now Estede Austria is delighted to announce a new collection to the Bentley Eyewear portfolio – "B-Light" – contemporary, lightweight and on-trend.
The new eyeglasses and sunglasses, made of Beta titanium fused with 23.5-karat gold and palladium, deliver luxury with minimalist styling. B-Light Titanium pieces are hand-made in Japan using only the finest materials, and discretely incorporate and interpretation of the classic Bentley diamond knurling design and the Bentley B logo covered with a unique enamel coating.
Thirteen new models with a combination of 60 colours and materials, are influenced by fashion trends and reflect Bentley's true DNA. Innovative and high performance lenses with state of the art coatings will ensure supreme clarity and an excellent visual performance.
Offering several collections, Bentley Eyewear fuses innovation with covetable jewellery elements, each with subtle accents of individuality. The collections utilise materials such as precious metals, exquisite gem stones, fine woods and natural buffalo horn. Skilled craftsmen and women apply technically-advanced surface treatments by hand.  The Bentley pieces are individually crafted for each customer and hand-engraved with serial numbers. And each pair of sunglasses or frames are beautifully presented in custom-made packaging.