Top 10 Lipstick Brands in the World
In a world dominated by fashion, where each piece of clothing or makeup determines your style, lipsticks tend to stand out as an integral part of the wardrobe. You can do away with traditional forms of clothing, jewellery, or even makeup, but the lipstick completes a woman, defines her and pushes her style to the next level. No matter how old you are or how young you are, everyone uses a 'Lipstick'. There is a wide array of lip care products on the market, so choosing the right lipstick brand is often a challenge.
Adding lipstick to your makeup look can add that extra oomph. A good lipstick highlights your lips and boosts your confidence. Lips are moisturized without being dry. Make sure you choose high-quality lipsticks with vibrant colours.
Today we list the top 10 lipstick brands in the world, to help you make an informed decision on your next purchase.
1. Chanel
Chanel launched in 1924 and has consistently been at the top of its game since then. From creating some of the best makeup products, Chanel has one of the strongest makeup product lines in the market. It is no doubt that Chanel has a huge following and is such a sought-after brand. Chanel lipsticks are no exception to this strong product line. With the company being valued at around $13.2 Billion, Chanel is one of the biggest makeup brands in the world. Some of its popular lipsticks consist of
Luminous Matte Lip Colour Tri Set
Rouge Coco Bloom
Rouge Allure Laque Liquid
The dark burgundy colours of the Rogue lipstick line work well with several different skin tones. With a variety of colors to choose from and a large audience to cater to, it is no doubt that Chanel makes its way to this list of the Top 10 lipstick brands in the world.
2. DIOR
Hailing from France, DIOR lives up to the style and glamour of one of the biggest fashion capitals of the world. Valued at around $68.75 Billion, DIOR is one of the biggest makeup brands in the world! It is also one of the best lipstick brands in the world.
Just a second after application, the lip color becomes like a tattoo! There is no stopping it! Colors are ultra-pigmented and look good all day long, but you'll need a waterproof makeup remover to remove it! You can choose from 10 colors, and it costs $30.
Another popular lipstick model from DIOR is the Rouse DIOR Liquid Lip Stain. It is an absolute fan favourite and costs around $40. With over 15 different shades and 3 different finishes, matte, metallic and satin; DIOR proves why it is one of the best lipstick brands in the world, and rightfully earns its place on this list.
3. Giorgio Armani Beauty
For over 20 years, Armani Beauty has held the ranks as the industry leader. Celebrity makeup artist, Nick Barose had this to say about Armani's lipsticks, "Armani Beauty lipsticks are very versatile, and they all have very different textures and formulas- I love to use them to create different moods and looks."
Armani has a strong R&D team responsible for its lipsticks being the high quality that they are.  Several shades glide on effortlessly and leave a lasting colour without smudging or fading, which is something we're always looking for.
Armani also has a strong product line, with some of the popular lipstick models being
Lip Maestro Liquid Lipstick
Rouge D'Armani Matte Lipstick
Ecstasy Shine Lipstick
Lip Magnet Liquid Lipstick.
4. MAC Cosmetics
MAC is currently valued at $6.3 Billion and was founded in 1984, in Canada. MAC is one of the most popular lipstick brands in the world, with a global distribution. Not only is it regarded as a "cult favourite" but it is one of the most loved lipstick brands in the world.
MAC has a strong lineup of lipsticks but one of the most popular is the Retro Matte Lipstick in Ruby Woo. Being one of the brightest reds in the lipstick market, it appeals to all skin tones and is extremely long-lasting.  With the global reach and cost-effective product line that MAC has, it is no surprise that it makes its way to this list of the top 10 lipstick brands in the world.
Some notable lipsticks by MAC are
MAC Matte Lipsticks (one of the best selling lipsticks in the world)
Grand Illusion Glossy Liquid
Viva Glam Lipstick
Powder Kiss Lipstick.
5. Fenty Beauty
Fenty Beauty is a brand owned by the popular music star, Rihanna. It is no doubt that Rihanna is one of the biggest names in the fashion industry, so a brand owned by her is undoubtedly going to make its way onto this list. The brand strongly follows Rihanna's motto 'Makeup should never like pressure. It should never feel like a uniform.'
Fenty's lipsticks are made to focus on delivering the best colour to skin tones. With a wide range of shades to choose from, Fenty manages to stay ahead of the competition by keeping its lipsticks fresh. The lipsticks sell out almost immediately when they are released. Not only are these lipsticks affordable, they also appeal to every fashion lover. The Mattemoiselle Plush Matte is one of the best-selling lipsticks in the industry right now
6. Covergirl Outlast
Covergirl outlast is valued at around $10 Billion and is based out of the United States. Starting in 1961, it quickly grew to become one of the largest makeup brands in the world. Despite being such a huge company, Covergirl's products are not overly expensive, with some lipsticks starting at around $11.
Covergirl is also known to make long-lasting lipsticks, and is sometimes even dubbed the best long-lasting lipstick brand in the world.
Covergirl also boasts about being cruelty-free, and fade-proof apart from being long-lasting. Always Rosy is one of the most popular lipstick parts of their product line and it looks great on all skin tones.
7. Victoria Beckham
Victoria Beckham Beauty is one of the most well-known makeup brands in the world. Coming from Victoria Beckham, who is a fashion icon, this is no surprise that the lipsticks associated with the brands are of high quality. The Posh Lipstick Collection is one of their best selling and comes in a variety of different shades.
Having partnered with Estee Lauder in the past, it is no surprise that Victoria Beckham Beauty dominates the lipstick market.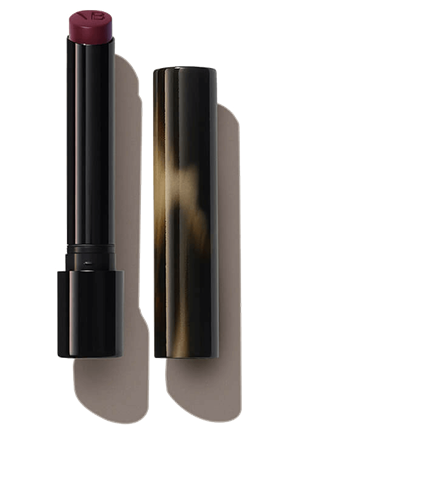 8. Tom Ford
The best shades from Tom Ford can help you create your version of a dramatic and statement-making lip look. There are three ingredients in each lipstick that work together to keep your lips hydrated: soya seed extract, murumuru butter, and chamomilla flower oil.
Tom Ford has slayed the game with packaging that is sleek and formulas that glide on like a dream. Every shade he creates is an essential, with Primal being the perfect dark lip and one that you'll buy again and again. Tom Ford is one of the best-selling lipstick brands in the world, and it definitely earns a spot on this list of the top 10 lipstick brands.
9. Westman Atelier
Owned by Gucci Westman, a professional editorial makeup artist with over 20 years of experience. Westman has worked with celebrities such as Jeniffer Aniston, Anne Hathway, to name a few. It is no doubt that a company run by someone who understands the ins and outs of makeup and fashion has a strong product line of lipsticks.
Westman Atelier has only lipsticks as part of its product line, but both of these are loved by their customers. The squeaky clean and lip suede lines offer six and four shades respectively. Both of these lipsticks are safe and appeal to a variety of different skin tones.
10. Maybelline
Is probably the most well-known brand in the world. It is no doubt that it made its way to this list. Maybelline is valued at around $18 Billion and can be found in every country around the world. Its lipsticks are loved by all and have several different shades that its customers can choose from.
The colour sensational is the best-selling lipstick Maybelline has to offer. Maybelline also sells some of the best non-transfer long-lasting lipsticks. The Maybelline New York Super Stay Matte stays on your lips without fading or staining. It stays on your lips and doesn't smudge or transfer onto other things.
The formula and texture that Maybelline lipsticks offer is something that it's competition just can't keep up with. It has consistently been one of the highest ranked lipstick brands in the world and even on this list of top 10 lipstick brands in the world, stands out as the best.