Moving to Your First Apartment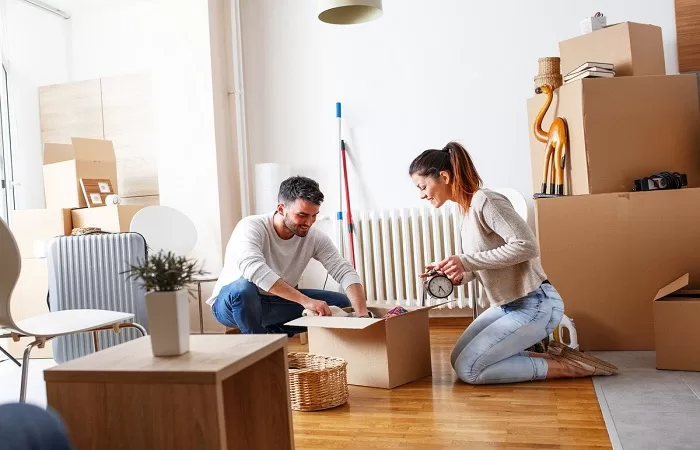 It's always exciting to move into a new apartment, but it can also be stressful and overwhelming, hence, it is essential to get things off with a great start. Apartments are where you can make memories which is why we believe an enjoyable living environment is a priority. It all starts with the process of moving out. Our goal is to make your new apartment seem like an extension of your home. Here are some helpful tips to assist you with settling into your first apartment in the most efficient way possible.
Make a thorough moving plan
While it may appear to be a simple piece of advice but planning is the single most crucial element in having a good moving day. When the time comes to move into a new apartment, there are some steps you need to take to make sure you're at the top of your game:
Make sure you have sufficient packing materials. When you are moving, the last thing you'd like to discover is that your most precious items have been broken into a million little pieces. Making sure that you have all of the necessary packing materials at hand will have a significant impact on how well your belongings are protected while in transit. It is essential to have premium tape and packaging materials such as bubble wrap, and other specialized packaging for the safe transport of your belongings.
To keep track of everything, you need to make an inventory. A comprehensive list of all the things you will need will ensure that you've got everything you require. This list, which ought to contain everything from cutlery to shower curtains, will keep you on the right track during your relocation, it will ensure that you don't miss anything, and it will give you the confidence that you've got everything you require.
Make a plan for your financial situation. Moving may be expensive. You can avoid any financial pressure when relocating by planning ahead. Make a list of the things you'll need to purchase, like furniture and cleaning products, items for the pantry as well as bedding and other basics. You'll be much more comfortable if you have a list of the items you'll need.
When you are moving into a new residence, you may be surprised that there's not a lot of storage space. You may want to consider renting an empty storage container if you're looking for more space to store your belongings.
Take note of these points when you are moving
This section will help you understand key considerations to keep in mind. It also offers useful tips to make moving into your first apartment easy and hassle-free.
Take care when loading and unloading
If you are moving into a new apartment, loading and unloading is an enjoyable task to complete. Ask your roommates or friends to help you organize your possessions. When placing boxes in appropriate spaces, be sure to look up the labeling codes.
Consider renting a moving truck
It is most likely your first time moving, therefore, hiring a moving truck is a must. You'll want the best price for your money and that's why you should check out our options for the top truck rental firms in your area. Most likely, you don't own many things at this point in your life, therefore, it is necessary to find an professional NYC movers that will let you hire their vehicles on an hourly basis.
Packing up tools and moving boxes
There are boxes available from nearby shops to pack smaller items like clothes, toys, or plastics. You should check to make sure that you have the original packaging for your electrical devices. Secure your furniture and other heavy objects using moving blankets, durable packaging tape, and packing wrap. These items must be readily available. If you opt for convenience, you could purchase a box set to have delivered to your home.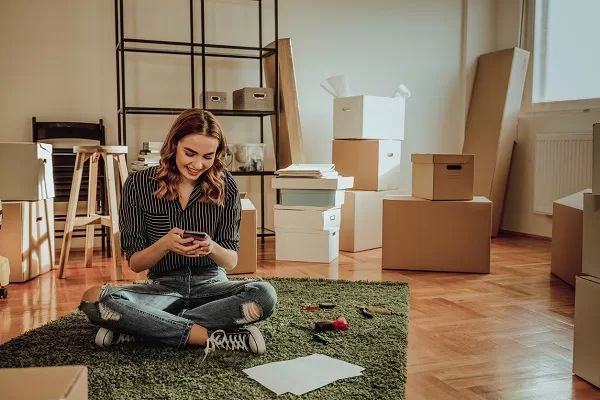 When you have moved in, make an inviting space within your new home
At first, some people might find it difficult to adjust to their new homes. Find easy ways to help yourself feel more comfortable so that the move is more manageable. Here are some tips on what to do after you moved into a new apartment:
Do some apartment decorating: There are numerous ways to decorate your home in a way that is consistent with the guidelines set by your landlord or management company. The effort required to furnish your home is a great method of injecting your own design and speeding up the process of becoming acclimated to the area. There are many options available for designing your home with a variety of furniture such as carpets, plants, and comfortable pillows.
Learn a lot about the area: It's a good idea to get familiar with the neighborhood around your new residence. You'll feel more at ease in your new residence if you know what is available in the area. If possible, visit one of the local establishments or just take a stroll around your new area.
Introduce yourself to your neighbors: Feeling connected is only possible when you are a part of a group. It can be achieved by making friends with those who live around you. You'll feel a greater sense of security in your apartment by being familiar with those who live in the building.
Your first apartment does not necessarily have to be as daunting as you might imagine. These tips should help you settle into your new home quickly and comfortably