Madame Le Hoang Diep Thao Announced "Happy Farmers" Project to Create the Value link With Vietnamese Suppliers.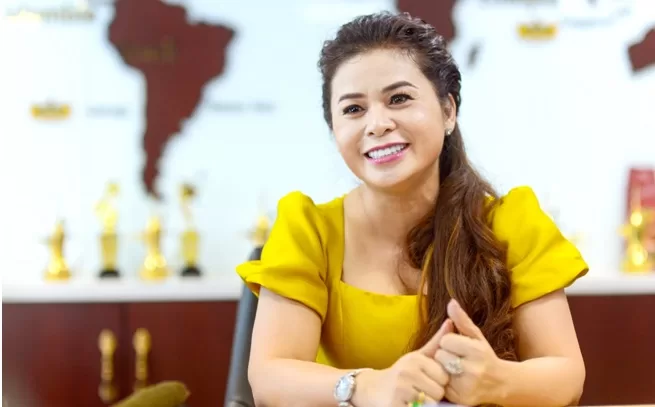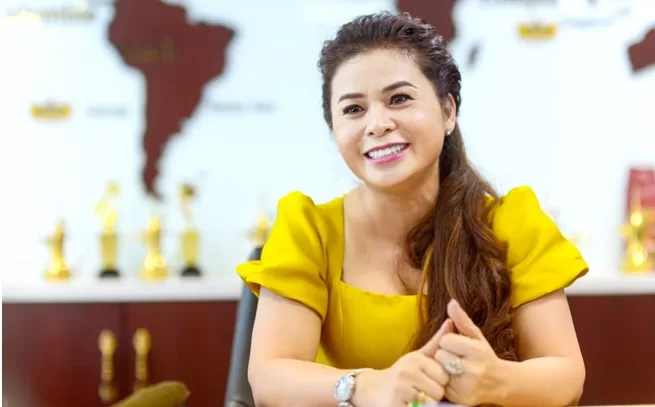 Madame Thao announced "Happy Farmers" project is a bridge that links all long–term cooperation with potential, reputable and capable Vietnamese suppliers. This is a goal of bringing Vietnamese agriculture's products to the world. Besides that, the project uses Blockchain technology for traceability, to help farmers developing farms in order to achieve the higher and highest selling price.
Accordingly, Happy Farmers promotes suppliers in the growing areas by supporting purchase and consumption, connecting projects on sustainable development certifications (RA, UTZ, 4C) for farming areas and agricultural products. It is implemented through building and creating a value chain of links between production, processing and consumption in the growing areas of each product line.
Regarding the meanings of the project, Madame Diep Thao said Happy Farmer will increase the value and position of Vietnam's agricultural products in the world such as Robusta coffee, cashew nuts, tea and peppers.
The vision of Happy Farmers is to become a "One-Stop" supplier (The biggest trading gate in Vietnam to the world) for international partners with the best fresh products from land and sea in Vietnam.
Madame Le Hoang Diep Thao is currently the Founder and CEO of TNI King Coffee with 25 years of experience in trading and exporting coffee. She also holds a Vice President of Vietnam Coffee and Cocoa Association (VICOFA).
Madame Thao shared "We guarantee to export an output with the best quality of coffee  beans and cocoa, along with tea, seafood, nuts, corn, fruits and many other premium tropical products"
Now, Vietnam's agricultural, forestry and fishery products have been exported to 196 countries and territories including markets requiring high quality such as Europe, America, Japan, etc. Vietnam is also ranked in the top in Southeast Asia and ranked 15th in the world of exporting agricultural, forestry, and fishery products in which the agricultural product processing industry ranked in the top 10 in the world.
After the global pandemic, the world needs food based on the increase of demand, this is an opportunity for the agricultural and seafood industry to grow.
Based on those advantages, Happy Farmers proposes the following operational orientations:
Building brands for Vietnam's agricultural products growing based on some factors such as good products, outstanding quality and Vietnamese characteristics, then conquer the world market.
The strategy of Vietnam's agricultural product industry in general and Happy Farmers, in particular, is to build and push the export of clean agricultural products with high quality in order to increase the value of Vietnamese agricultural products. And, together with TNI King Coffee try to push the production of deep-processed coffee to enhance added value from agricultural products and also expand the global consumption market.
From the impact of COVID- 19, the trend of consuming beverages and foods is forecasted to have changes to consumers' habits and tastes. Accordingly, consumers pay more attention to health and are willing to pay more for high-quality products which good effects on health and less impact on the environment, especially clean agricultural products with sustainable development procedures. Happy Farmers is always ready to be the leading supplier in Vietnam for these agricultural products with a commitment to ensure the process of sustainable agricultural development and traceability .
Seizing on the support of the Vietnamese government in developing sustainable agricultural programs, projects in growing areas, Happy Farmers also focuses to connect with local businesses, agricultural cooperatives, farmer organizations in order to expand the supply, diversify products to supply the demand of the world market. As well as effectively promote the connection model of "Farmers – Government – Scientists – Entrepreneurs" to create opportunities to increase competitiveness in the free trade market in the world.
The price policy and priority of Happy Farmers project for strategic partners who are local suppliers will be an opportunity not only to increase profits for partners but also to stabilize in production, processing and consumption by farmers and farmer organizations.
In addition, the closely established value linkage chains between the production and consumption of agricultural products combined with Happy Farmers' markets through commitments to cooperate in production, processing and consumption, also contributes to change perceptions, practices, responsibilities and capabilities of producers, traders and consumers.
Happy Farmers is a project cherished by Madame Diep Thao since she was very young, when she was just over 20 years old, with the desire for Vietnamese farmers to have better lives. The most important of which is improving the living standards of farmers, stabilizing incomes and creating more work for farmers.
Detailed information of the project is available on the Happy Farmers homepage: https://www.happyfarmers.coffee
Any questions to the project, please contact our mailbox: sales@happyfarmers.coffee
About The Founder
Madame Le Hoang Diep Thao is a businesswoman, Woman General of the Vietnamese coffee industry. She is currently the Founder and General Director of TNI King Coffee Co., Ltd.
Madame Diep Thao is known as the Co-Founder of Trung Nguyen Coffee Group and ran this Group from 1996 to 2014. She brought the instant coffee product line to Trung Nguyen, founded and brought Trung Nguyen to success for the G7 brand. Her strategies have opened the gateway for Trung Nguyen and the G7 brand to the world.
In 2015, when faced with family events, she established herself as TNI King Coffee to preserve the image and merits of more than 20 years for building Trung Nguyen Group. This is also the time to mark her second startup of coffee business.
In less than 5 years, under her leadership, King Coffee brand has made such a rapid progress when present in more than 120 countries and territories around the world, including major markets such as the United States and South Korea, China, Singapore, Russia, Dubai, etc…
Currently, she is implementing two big projects for the community. Women Can Do, which aims to support 100,000 women start-ups by 2025; and Happy Farmers, with the desire of bringing better lives to coffee farmers in the Highlands.
Her biggest aspiration is to bring the Vietnamese coffee brand to the world, to be able to compete on a par with multinational corporations in the coffee industry. With her excellent vision, strategy and execution, more and more consumers around the world love and choose Vietnamese coffee, contributing to enhancing the position of Vietnamese coffee on the world coffee map.
With her contributions to the community, society and the coffee industry, in 2020, Madame Le Hoang Diep Thao was honoured by Global Brands Magazine (UK) with the "Most Admired CEO in Vietnam" award in the field of Food & Beverage. Also in 2020, she was trusted to hold the position of Vice President of Vietnam Coffee and Cocoa Association – VICOFA.