Interview with Ms. Asha Rathore, Managing Director at SmartFx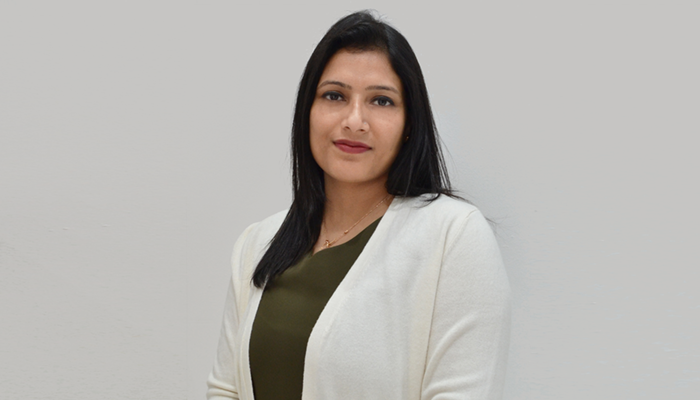 Global Brands Magazine was pleased to have the opportunity to interview Ms. Asha Rathore, Managing Director at SmartFx.
1. Tell us about your background and what led you to becoming managing director at SmartFX.
I started my career at a very early stage just after graduating in commerce from Jammu, India and moved to Dubai. The initial goal behind coming to emirate was to identify the opportunities that can support my dream of better family, personal, and professional life. Hence, I grabbed the first opportunity which came in the form of working for global financial markets brokerage to achieve bigger goals, build a solid foundation of relationships and, grasp industry knowledge. I followed the core values inherited through my late father's emphasis on the strong values of working hard, honesty, dedication, and values.
The gradual career growth, industry knowledge, and development of the business chain network have enabled to envision and lead client-centric brokerage firm such as SmartFX.
2. Your LinkedIn says you "Drive and accelerate the growth of revenue through high-quality client servicing, prospecting and strong sales execution." How do you go about doing that?
Throughout my career development phase, I have been working in various key functions and departments. It gave me 360 degrees understanding of the value proposition for each stakeholder. At SmartFX, we apply a holistic approach to the entire business process that focuses on creating win win situations for our clients and shareholders while building a solid value-based pre and post-sales relationships.
3. How do you bring new prospects to your organisation?
As we have a complete value-based business cycle approach, we focus on creating value as to what each segment of business holds important to them. We communicate the value to the target market as to how we add value to their overall investment and trading objectives.
4. How do you create strong relationships with key stakeholders?
We do create a strong bond with them by collectively identifying, developing, and making adjustments to best fit the key value factors each stakeholder associates. Our team are completely engrossed in ensuring clients get the best offers.
5. What key metrics do you look at to monitor sales performance?
As they say, "simplicity is the most complex thing to achieve". We try to apply a simple approach and aspire to deliver the value that our target and existing clients seek from online forex brokers to achieve their investments and online trading objectives.
6. There's a lot of trading platforms out there, why should someone choose to use SmartFX and not a competitor?
The Forex trading brokerage industry has become extremely competitive that vast majority brokers offer identical products and services. At SmartFX, we focus on the individual needs of each client and structure service that suits their trading strategy, from platform to people and products. We customize everything that fits into our clients' needs.
7. Does cryptocurrency threaten traditional forex platforms or will it help in the long run?
I do not think that it's threatened by crypto at all. As soon as regulatory authorities worldwide adopt and formulate regulation and in place oversight, Cryptocurrencies will become an independent asset class in the long run complementing traditional forex platforms.
8. Do you think SmartFX will ever adapt to the emerging NFT market?
At present we do not have such demand from our stakeholders. However, if stakeholders associate value it, we have both functional and regulatory framework to support opening the NFT Markets.