Interview with Mr. Arun Kumar, Managing Director at SmartFx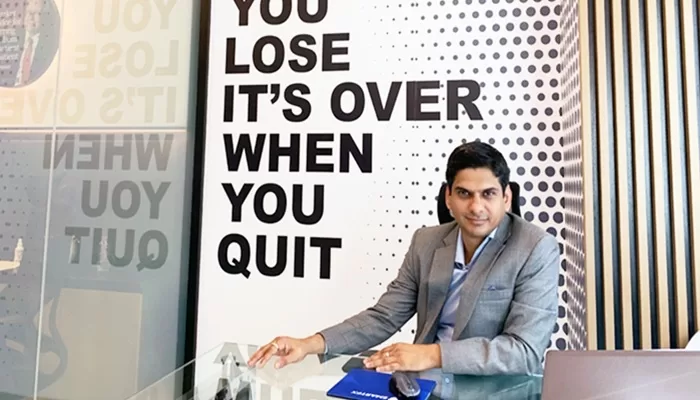 Global Brands Magazine was pleased to have the opportunity to interview Mr. Arun Kumar, Managing Director at SmartFx.
1. Tell us about yourself and how you ended up in your current position.
I came to Dubai in 2007 for the purpose of finishing my MBA course and thought of going back to India afterwards, however, along the way I fell in love with this diverse, cosmopolitan, multi-cultural, and super futuristic country. Subsequently, I decided to work here and ended up working at the biggest banks in the region. Then finally, I decided to enter into stock brokerage because I felt that there's a huge opportunity as Dubai is recognized as the leading financial hub in the MENA region.
2. How much of your background contributed to you being in your current position? Was it necessary for you to study computer applications?
Given my education background which is banking and finance, yes, it helped a lot being in the financial industry. Nonetheless, not necessary to study computer applications.
3. What does a normal day in the office look like for you?
It's a routine for me to direct and manage all activities of the company including technical, sales, marketing, finance, human resources, and IT. In addition, I have to ensure that all the departments are following the standard operating procedures in order to support better the management reporting and presentations, business process, and strategic planning.
4. What do you think contributed the most to winning your award this year?
With the way we guide our clients from creating a live account to providing chart analysis, SmartFX team really go out of our way to offer the 5-star financial service. We strive our very best to provide the customers the most seamless trading platform while charging the tightest spreads. All of those points plus the integration of digital technology into all areas of our business in a short span of time met all the criteria for winning the fastest growing forex broker award and we're very proud to say that.
5. Why should customers choose SmartFX over your competitors?
We have a good leverage, a wide range of trading instruments, very competitive spreads, a multifunctional, advance yet user-friendly platform, clients will have a dedicated relationship manager who'll assist them 24/7, we publish free daily market analysis which we send via WhatsApp and email, and last and foremost, SmartFXprocesses withdrawals and deposits at lightning speed, which I must say is our top 1 unique selling proposition.
6. What do you think the future holds for crypto? Will it be around forever or is it just a bubble?
Crypto is here to stay, but which one specifically? That is the question. Government agencies and congress want a piece of cryptocurrencies oversight and the perplexity has made the investors calling for clearer regulations.
7. How will businesses like yours adapt to the burgeoning NFT movement?
I can see there's a future for NFTs, and since NFTs and cryptocurrency are intertwined, crypto brokers will absolutely benefit out of it. Convincing potential clients to invest in crypto will be easier knowing it's sustained by the demand of NFTs as it will also become a common store of value for investors.