Natural Energy Drink Brand Tenzing to Debut a New Blend this Summer – Raspberry & Yuzu – Following a Year of Remarkable Growth.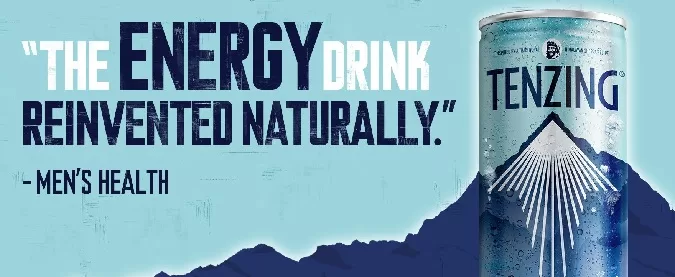 Tenzing created the Natural Energy category when it launched in 2016 and is now the fastest growing brand within the energy market (according to Nielsen). This year they will launch their first new innovation; Raspberry and Yuzu.  
Tenzing's signature drink is packed with seven plant-based ingredients including hydrating Himalayan Rock Salt, anti-oxidising Indian Gooseberries and energising guarana. Providing a health-conscious, environmentally-friendly option for shoppers, the newest edition will combine their original triple hit of natural caffeine, vitamin C and electrolytes with British Raspberries and Japanese Yuzu, to create a refreshing drink which will launch in July. The addition of these two ingredients will offer consumers an even higher level of Vitamin C, which is known to reduce tiredness and fatigue and boost the immune system.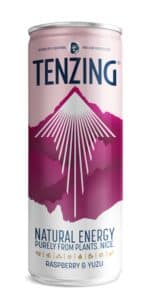 Tenzing's signature blend is available in the top six major UK retailers including Tesco, Sainsbury's, Asda, Mark & Spencer, Morrison's and Co-op, plus independent retailers including Whole Foods, Holland & Barrett and Planet Organic as well as hundreds of offices and universities.
Huib Van Bockel, founder of Tenzing says, "When we launched Tenzing, we wanted to set the new norm; an energising drink that is both natural and lower in sugar. We thought the best way to do so was with one single product. We've created a new flavour profile for people – one that is not synthetically sweet, but light and refreshing. Three years on, Tenzing is the fastest growing brand in the energy market, so we felt now was the right time to launch a new blend."
Tenzing Raspberry & Yuzu (250ml) will launch exclusively in Tesco on the 8th July (RRP: £1.29).