Adidas Consortium LX CON OG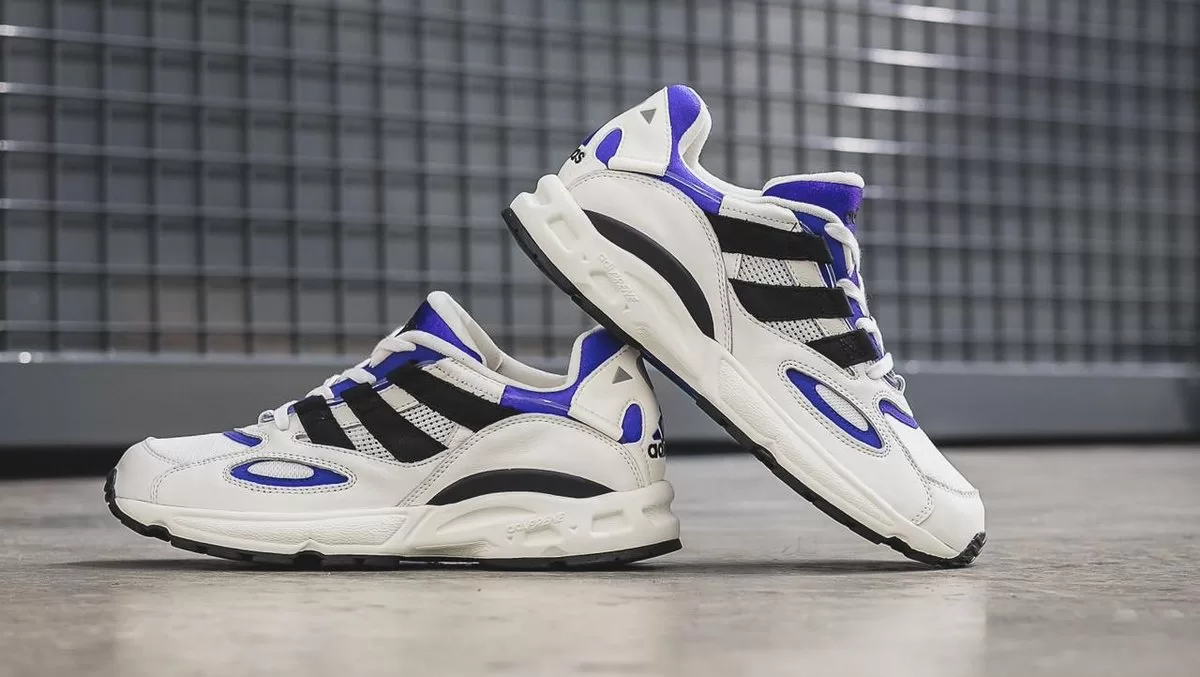 For SS19, adidas Consortium brings back a 90s running icon in all its original glory, the adidas LX CON
The faithful reproduction of the 1996 release harnesses the creativity, craftsmanship and functionality that first made the shoe so coveted and emblematic of a game-changing decade for sneaker design
The release is also part of a number of SS19 Consortium releases that celebrate the Torsion system designed in 1988 by Jacques Chassaing, creator of the ZX running shoe series
Since it first came into being, adidas Consortium has been committed to bringing together partners, retailers and collectives who exemplify a unique, fearless approach to collaboration. Each new partnership offers up a creative new take on the iconic styles that adidas has developed over the decades. In doing so they shine an entirely new light on the sportswear brand's high-performance technologies and commitment to craftsmanship.
This season, adidas Consortium is diverging slightly from the usual Consortium template with a number of releases designed entirely in-house. They nevertheless capture the spirit of the Consortium family, and its celebration of visionary creators who simultaneously draw on the past and look to the future. One such release is the adidas Consortium LX CON OG, a resurrection of one of adidas' defining nineties running shoes.
The new version is all about the strictest respect for the unique ideas, technologies, and craftsmanship that came into play on a shoe that debuted almost 25 years ago. The first thing you notice are the iconic splashes of grape purple that also graced the original iteration – across the tongue, the collar and various over/underlays. The oversized three stripes are an unapologetic celebration of an era when the logo was king, and a pop of green on the undersole further evokes the colors seen across adidas lines such as EQT during the nineties. The considered blend of leathers and textiles also approximates the performance aspirations of the times, albeit updated with the latest contemporary adidas production standards. Leather overlays sit above mesh underlays, while a tube construction provides added stability on the uppers. The Torsion system, created by ZX designer Jacques Chassaing, is one of the adidas technologies most associated with the period, acting as a TPU arch that bridges the rearfoot and the forefoot for increased stability on varied terrain.
While the bold, functionality-led design transcends any generation gaps to deliver a shoe that more than stands on its own two feet in 2019, it also offers an interesting point of reference for the adidas Originals LX CON Future: a more contemporary model that also takes its cues from the LX CON and is released this season.
adidas Consortium LXCON OG will be available for purchase on June 1st.
Source: Adidas