Interview with Mr. Jad Abdelrahman (CEO) LegacyFx, Global Brands Magazine Award Winner 2020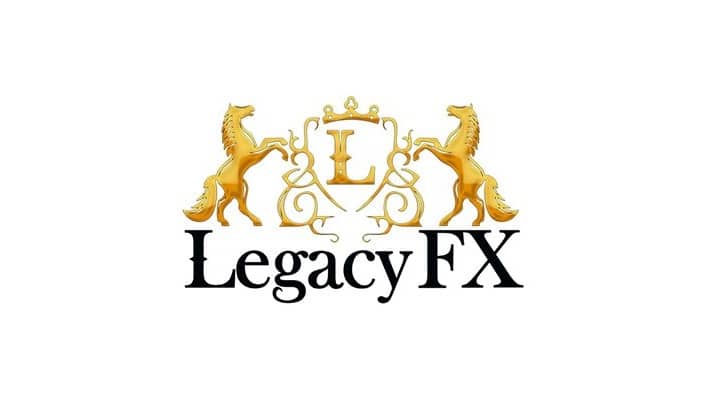 How does the Forex market differ from other markets?
The Forex market entails its unique characteristics, combining exciting and everchanging opportunities along with field-specific challenges. The use of leverage sets it apart from other markets. It is only in recent years that the forex market had gone through profound changes when regulation became more restricting, preventing, or at least making it harder for unregulated companies to operate in the field. Regulating the Forex industry is a most welcome step, as it protects traders form potential frauds and creates a safe environment for them to make conscious decisions about their investments.
When did LegacyFx begin its journey & how has it been? What are your biggest challenges so far?
The group was established by a team of professionals with vast experience in managing investment banks, investment firms, forex brokerages, Electronic Money Institutions (EMIs), and marketing companies. When we first established the company, in 2017, our goals were clearly evident to us. By virtue of our experience, we believed the field lacks openness and transparency. Brokers kept their knowledge to themselves, leaving you as a trader utterly dependent on them. We wanted to provide an alternative: LegacyFX was founded out of a desire to empower traders. For this reason, all our educational materials are free – we believe that education gives you control. When we just started, although we had a strong sense of purpose, the field was yet skeptical, and traders approached brokers with a hint of suspicion. The biggest challenge was establishing trust and confidence, and we are glad we managed to do so.
What can clients expect when working with you? Are there any innovative tools that you use?
At the top of its corporate philosophy, legacyFX has the continuous development of its clients' investment knowledge through continuous training in the use of investment strategies and the most novel trading tools. LegacyFX does not charge fees for deposit and withdrawals and offers an account with no overnight charges and no rollover (swap) commission to all of its clients. We strive to provide our clients with the most powerful tools and services in the market. We introduced the MetaTrader 5 in July 2019, which is the world-leading trading platform. It is intuitively simple in its functionality and user-friendly, without detracting from its power and outstanding possibilities. Unlike other brokers who often charge for these services, we provide free trading tools such as Tradingview charts and MTE videos. Our clients also enjoy access to the Auto-Chartist premium analytical tool and LegacyFX educational tools. Furthermore, we offer daily signals, market researches, tutorials, among other tools.
What did LegacyFx do differently to achieve the award "Fastest Growing Forex Trading Platform" in Cyprus?
In 2019 LegacyFX has gone through some considerable changes. The launch of LegacyFX MetaTrader 5 helped clients to experience a whole new level of trading. We also relaunched a brand-new website UI, providing users with even greater transparency than before. We are in a constants state of expansion, continually improving our offering to the clients and looking for new features and tools. Since LegacyFX started its operation as a Cyprus Investment Firm in 2017, we experienced global expansion followed with the establishment of the LegacyFX Group in Vanuatu, Bulgaria, Belarus, and South Africa.
How did you go through the COVID-19 Lockdown phase?
This COVID-19 presented unequaled socio-economic challenges across the globe, spreading through most major economies, including Europe and the United States. The global economy has gone through turmoil, and our analysts worked hard to find opportunities for traders to benefit from. We understood that many of our clients are in lockdown and perhaps even lost their jobs, so we were making big efforts to introduce them to the best opportunities during that time. Many of our employees have worked from home, which required a reorganization of the work environment and systems. It was crucial for us not to let anyone go.
What is LegacyFx's prediction on Forex Market for the next five years?
If there is something we can learn from the recent events, is that nothing can be predicted. The COVID-19 caused economic and geopolitical changes, affected imports and exports on a global scale, having a profound impact on financial markets and forex trading. Global equities have fallen into a bear market. In the U.S alone, unemployment rates are higher than during the Great Depression in 1929. The economic decline has impacted the financial market, with national currencies being undermined by quantitative easing measures and reduced base interest rates. As a consequence, I have every reason to believe the weakening of global currencies will continue through the next years.
What do you have to tell to customers who are skeptical about investing in Forex in the current conditions?
It is understandable. As humans, we are always looking for stability and assuredness. Yet, this everchanging fluctuation is the very thing that makes Forex so unique. You get to experience different assets and jump on new opportunities. Our teams of analysts conduct personal in-depth counseling and training sessions with each client, intending to understand his or her unique goals and need, helping them build a tailormade portfolio. As I said early, education is our core value, and we strive to provide the tools for success to our clients.
Finally what is your advice to companies that are going through a rough phase right now?
Be open to changes, even if that means entirely changing how you operate and your work methodology. 2020 forced us to embrace a new reality, and companies need to reinvent themselves and readapt to the new conditions. The market and the economy have changed, whence needs have changed. Innovation is vital, especially in this period. Even if companies experience a decline in its revenue, as long as it remains relevant, it will be able to survive in these dark waters by expanding to new areas and creating solutions for the emerging unique needs.