7 Vital Questions & Answers on the Best Practices of Optimizing for International SEO in 2021 – Interview with Chris Shelbourn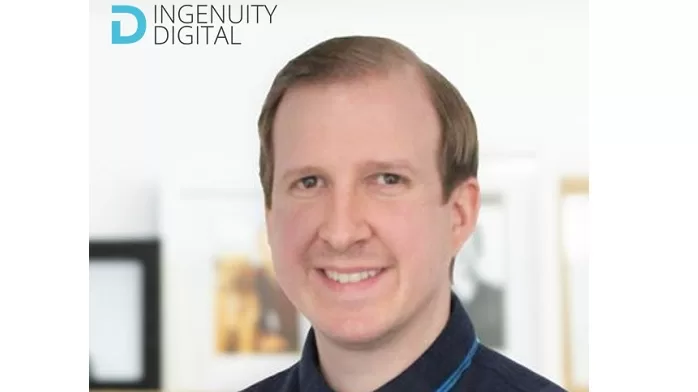 If you're a business operating in the digital world, you'll know just how important your marketing strategy is. In today's technologically advanced space, the battle online between company's is forever growing more intense, especially where SEO is concerned. With the world getting smaller and consumers demanding the ability to buy from anywhere on the globe, businesses now have to consider their international presence too and not just their local one.
Failing to adopt an international SEO strategy could see your organisation fall behind the competition, and many may want to look at hiring a specialist SEO agency to assist. To understand just how important it is in 2021 and beyond, we spoke to Chris Shelbourn, Head of Technical SEO at Ingenuity Digital. Having worked at the business for over 13 years, initially joining as a Technical SEO Analyst before working his way up to head the technical SEO department, he's worked on a range of national and international SEO campaigns for his clients across a wide variety of business sectors.
To kick us off, what exactly is international SEO and why is it important for companies' business more than ever?
To me, international SEO is essentially using SEO techniques to try and take your business to an international audience by gaining organic rankings in the different regional versions of Google. It's important for many of our clients as it allows them the opportunity to grow and expand their business through a whole new vertical and bring their products and services to a potentially substantial new client base in a much more cost-effective way than setting up physical business locations across the globe.
As an international digital SEO agency, how do your clients deal with Covid-19 impact digitally and how do you help them to rank their SEO internationally?
In terms of gaining rankings internationally, a number of elements are actually consistent with our domestic SEO campaigns – conducting keyword research, optimising the client's website from a technical SEO perspective, producing high quality unique content that demonstrates their expertise and answers their prospective customer's questions, and developing the authority of our client's sites through link acquisition strategies.
There are of course however some unique and specific elements to international SEO campaigns; from a technical perspective ensuring the client's website(s) are structured correctly to target international audiences from the very start is essential and using elements such as hreflang tags and geotargeting via Google Search Console are key to ensuring the correct content is displayed by Google in the respective target markets.
Additionally, being able to leverage the skills and experience of our international team of experts, allows us to produce content and outreach campaigns on an international and often multilingual level – which is key to bringing our clients to an international audience. Having native language specialists makes a huge difference as well,
as they are familiar with the culture and behaviours of their respective international markets – not just the language.
In terms of the impact of Covid-19, our clients have been affected in many different ways and like all businesses have had to take measures to operate safely and efficiently for both their employees and customers – be they developing the infrastructure to allow their teams to work from home, or making changes to warehousing operations and order fulfilment to comply with government guidelines. However, although some sectors have understandably faced challenges, the majority of our clients have actually thrived and ultimately benefited from the associated switch to "online" that the global pandemic has effectively accelerated. In e-commerce in particular, the opportunity is bigger than ever for our clients to grow their business through their websites.
What are the most common mistakes brands make with international SEO? Any advice?
Not adopting an "SEO friendly" site structure from the very start can inherently lead to challenges further down the line, so this is an important consideration all businesses should take if they are considering undertaking an international SEO campaign.
There is also sometimes an assumption that content can simply be run through translation tools to produce an "internationalised" version of the site. This is simply not the case, as there are often subtle cultural variations that a tool inherently cannot understand in the same way as a person. Automated translation tools often spit out a very "literal" translation of the original content, that can actually be nonsensical and perhaps even damaging to a brand looking to reach out and gain the trust of a new audience.
What are the main factors that can boost native traffic and increase Domain Authority for an international website?
Structuring and targeting the site's content in the correct way
Producing good quality "culturally optimised" content
Utilising link acquisition techniques that are effective at gaining links and coverage on relevant international websites.
When can we measure the success of international performance for new website and native pages?
As with domestic SEO campaigns, gaining a substantial presence in international markets does take time and effort to come into fruition.
Clients looking for more "instantaneous" results might consider investing in other digital marketing channels such as international Pay Per Click Advertising.
As with domestic SEO campaigns, SEO does however tend to provide a better ROI when compared alongside other marketing channels in the long-run.
What do companies need to consider in SEO competitiveness within a global environment?
When entering into any new market it is important to try and get a "lay of the land" in terms of competition. The top-performing sites from an SEO perspective in international markets can sometimes be quite different to that of the UK. As you would expect, we often see more regional specific company's ranking internationally – although we do often see some more "familiar" brands performing well in international spaces as well.
Assessing which brands are ranking well for relevant keywords in our client's space and critically, the key SEO metrics that are actually driving that performance are key to guiding our international SEO approach. It's important we know who we are up against and the type of SEO activity they are doing well (and not so well), to give us the best chance of succeeding in our international campaigns.
Finally, what advice you can give to new start-up businesses that target international regions?
If you're a very new business, you might want to consider gaining a foothold locally or domestically before investing heavily on trying to grow internationally, but for a business that already has an infrastructure in place and the ambition to take the plunge, I would consider working with a specialist international digital agency to help you take those first steps into your international SEO strategy. With international SEO now a multifaceted channel requiring regional specialists experienced in the various disciplines of SEO (technical SEO, content, outreach, Digital PR, web development) our clients are often finding it more efficient and cost-effective to work alongside agencies like ourselves, versus trying to develop their own teams in house.