Wineries And Retailers Get Digital: What Are The Trends And Transformations In The Industry?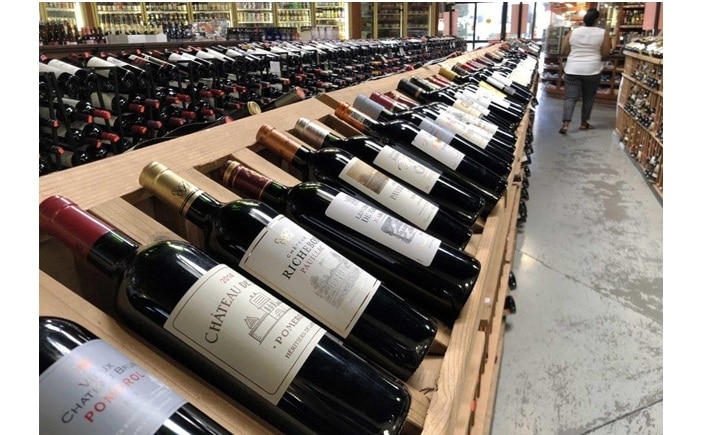 For an industry that has relied on personal interactions to build relationships with customers, the sector's ongoing digital transformation since the onset of the Covid-19 pandemic has meant missed experiences for wine enthusiasts. Even the advent of virtual happy hours can't compare to visiting a vineyard for a glass while listening to the story behind the wine from the grower himself.
But, the digital transformation has been necessary at times when most industries shut down, and people were forced to stay inside to combat the spread of the coronavirus. By moving online, wine businesses have managed to survive the hard times and even increase their sales by reaching a bigger audience. The intimate relationship that arises from wine tasting and personal interactions with producers of the wine aside, it has been more convenient for buyers to visit a particular business website to make their orders and get the bottle delivered at the comfort of their homes. This has been true to organic wine producers. Since many individuals want to consume organic wines and are very interested to see more about organic wine clubs that will allow them to choose the tastiest wines, this boosted their sales as they moved to selling online. So, it's clear there are benefits to going online. Things have been simplified.
Covid-19 Made Businesses Get Online Faster
The coronavirus pandemic just accelerated the pace at which wine businesses have had to digitize after tasting rooms and restaurants closed and with wine lovers stuck at home. Over the past ten years, the industry has slowly been embracing technology, especially e-commerce.
According to Howie Rubin of Bauer Wine & Spirits, e-commerce boosted its sales when the pandemic began. The company already had a built-in online ordering and delivery platform that customers were happy to use.
When sales suffered due to shutdowns, e-commerce has played a massive role in maintaining a business. Data from Nielsen shows that at the onset of the pandemic made drinkers at home make purchases in a frenzy with over 27.6% uptick in sales within the first two weeks of March. The sales were bigger than those made in Christmas 2019, according to Jon Deitelbaum, CEO Beau Joie Champagne.
Now many seem to agree technology is making things better for the industry. According to a survey by Liv-Ex, 79% of wine businesses that participated in the survey agree that technology will make buying wine easier within the next five years. While 88% accept processes have been streamlined thanks to technology. It's quite an exciting time for wine lovers who want to taste different offerings with a click of a mouse.
David Parker, president of the National Wine Retailers Association, says that the disruption brought about by Covid-19 forced participants to rethink how they would get products to their consumers. After restaurants suddenly closed down in March, a large section of the distribution market was impacted. A company like Benchmark saw its sales to trade customers decline from 20% to 5%, and over subsequent months around 80% of the company sales came from online.
Investment Opportunities
The birth of platforms like Rally and Vinovest indicates that technology is being embraced within the fine wine world. Vinovest strives to guide wine lovers on investing in managed portfolios for fine wines. But, Rally has a slightly different approach. Instead of telling consumers which bottles they should purchase, they offer shares to some of the rarest bottles worldwide like Domaine de la Romanee and Chateau Latour.
Such platforms are helping break down the barriers fine wine collectors have faced in the past like connections, climate controls, and broker fees, thereby opening up fine wines to green investors. But, it's not everyone that agrees things are changing for the better. Some long-time collectors think that these green investors and the additional purchasing channels are choking up the investment market.
One such individual is Heidi Pozzo, a fine wine collector with decades of experience. He believes e-commerce isn't compatible with fine wines that have limited allocation. Even though most businesses have an online setup, there is a preference for long-term customers that will be called first to confirm their allocations and sell through the list. This means the best wines will not even make it to the websites.
Another issue with e-commerce is price escalations due to increased demand. It's much harder to get bargains online compared to when one had to interact with producers directly. Combine this with a lack of allocations, and you see why many old-timers have stopped buying. However, despite the few pitfalls, there is no denying the digital revolution is transforming the industry for the better, even though a few tradeoffs have to be made.