What You Can Do To Improve Your Home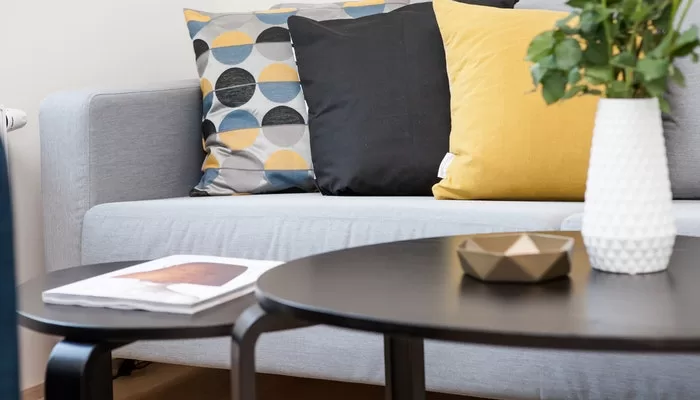 Your home is a sound investment so ensuring that you do all you can to keep it in good condition, will not only be more comfortable for yourself to live in but will also ensure that everything runs smoothly. So if you are in need of some simple home solutions to improve the look and feel of your home, then look no further.
Add Some Vibrant Accessories
You want your home to have some character or personality. An easy way to include colour into the room is through accessories. So you could use cushions, throws, lamps, rugs or storage boxes to inject some much needed colour. They are also easy to replace if you get fed up with the colour scheme and want to change it to something else.
Have a Good Tidy
It's easy to accumulate possessions, especially when you have lived in your property for some time. The best way to keep on top of this is to regularly have a good sort through to see if there is anything you can give to charity or sell. The more often you get into this habit, the less likely you are to accumulate clutter over time.
Repaint the Walls
 When you first apply a coat of paint to the walls it looks fresh and vibrant, but over time the colour can start to fade, especially when exposed to constant sunlight and it can begin to peel, through general wear and tear. To keep the walls in good condition it's a good idea to reapply a new coat of paint every so often to maintain that fresh look. It will instantly brighten up the room and make it feel like new again.
Clean The Floors
Depending on the type of flooring you have, it's a good idea to give it a good clean or wash on a regular basis. This will help to remove any dust or dirt from the floor and will keep your floor in good condition for longer. It's an area of your home that is constantly being used so it can wear down very easily and start to make your home look a little tired if it's not looked after properly.
Rearrange The Furniture
It can get boring having the same furniture layout all the time, so why not swap things around and create a different look by simply rearranging your furniture. You might find you enjoy the new layout and actually have more space than you did before due to being more efficient with how the furniture fits in.
Wash The Windows
In order to keep nice sparkling windows which will let in lots of natural daylight they need to be clean. A dirty window is not going to be very efficient at letting in much light. So the best way to keep them in good condition is to regularly clean and wash them, particularly the exterior as they will accumulate dirt easily. The more frequently you can do this the less work there will be to do each time.
Roof Maintenance
Your roof is an essential part of your home so you want it to be in good condition so that it protects your home from the rain and cold. Doing regular check ups such as getting on a ladder to see if there are any leaves that could potentially block your gutter, or checking for broken or missing tiles is recommended. You can also get in contact with a professional company such as Mr Roof who will sort out any roof repairs or maintenance works so that you can continue to keep your roof in good condition for as long as possible.
Include Indoor Plants
Plants can be a great addition to any home. They are aesthetically pleasing and can also be beneficial at improving the indoor air quality of your home as well. You could easily incorporate a few indoor plants to lift the mood and bring nature indoors.
Add Some Wall Art
The walls will look bare with nothing on them so why not add a nice painting or do a photo montage of various important memories which include photos of family and friends. It will add something personal to the room as well as uplifting it.
Freshen Up The Garden
If your home has a garden then it's nice to keep this looking fresh, vibrant and tidy too. Regularly mowing your lawn, getting rid of any pesky weeds, planting some new flowers and trimming your plants will help to maintain a tidy and lovely looking garden. With summer fast approaching you want your garden to be nice and neat so that you can enjoy it as much as possible as opposed to spending your time doing a thorough cleanup because you left it the rest of the year.
With these simple suggestions it's quite easy to improve your home without any drastic solutions and make it feel great again. The most important thing is that it feels like a home and not just a house.