8 Best Furniture and Decor Buys for Your Home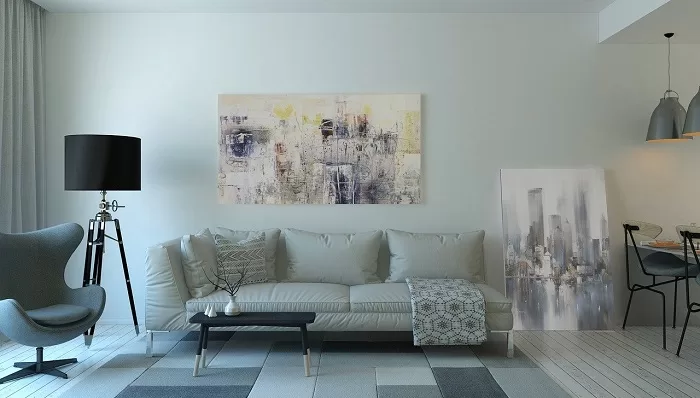 If you want your home to feel homey and stylish, then furniture and decor are key. There is a good deal of exciting furniture and decor buys that can instantly change the feel of your home. The best buys are both practical and stylish. Here are 8 examples for your inspiration.
Lamps
Sometimes overhead lighting is just too much. Therefore, it's important to have a range of lighting options in your home. Lamps give you more flexibility over the amount of artificial light you have in a room, especially if you choose one with a dimmer function. You can also use smart lightbulbs to give you greater control over lighting levels and even the color of the light in your room.
Lamps are perfect for bedroom mood lighting or for anywhere else in the home. It's always a good idea to have several lighting options, so you can set the mood exactly how you like it. Incorporate lamps throughout your home, floor lamps and desk lamps fit perfectly in most rooms.
Sofas
Sofas are possibly one of the most important buys for your home. There's nothing worse than an uncomfortable sofa if you want to relax. It's always worth paying a little extra and thinking thoroughly about the sofas that you buy for your home. Remember, you'll likely be sitting on your sofa for many years, so before you buy, think carefully.
A modular sofa is a superb choice if you're a person who likes to change the layout of your rooms. Modular sofas allow you to move the components of the sofa and display them in different ways to suit your style and needs.
Sideboards
Sideboards can get easily overlooked. However, they are great buys and add an element of style and class into your home. They're also ideal for displaying ornaments and pictures and can double up as a TV stand. Just be sure to clean your sideboard often as they can easily gather dust. They can also be an easy dumping place for clutter, so avoid this if you get one.
The best sideboards feature many drawers and doors for the optimum storage solution. You can get them in a range of colors and styles to suit your decor. Whether you're going for modern or traditional, you'll always find a sideboard to match your style.
Coffee Tables
Coffee tables are an important part of a living space, even if you don't drink coffee. Having a surface to put drinks on close to your sofas and main seating area is very important. Having nowhere to put your drink can be really frustrating. A coffee table is also excellent for playing board games with friends and family. They also work well as makeshift footrests and many come with integrated drawers.
You can use a coffee table as a storage solution for some of your books and magazines and even to keep your remote controls in.
Trunks/Chests
Trunks and chests can work well in place of a coffee table if you choose the right one. They add a vintage feel to a room and give slightly more storage space than a regular coffee table. If you want to use one for leaving drinks on though, make sure you get one with a flat top.
Trunks and chests also work well in most rooms as storage solutions. They can hold a surprising amount of toys, books, or blankets and are great for keeping clutter at bay.
Rugs
A rug can look amazing in most rooms. If you have hardwood floors, then a rug can add a splash of color. Similarly, if your rooms are looking a little boring, a rug can be the ideal way to add more excitement and life. A patterned rug can make a significant difference to a room's appearance and really transform the area surrounding it.
If you have boring carpets, adding a rug on top of these can be more cost-effective than replacing them too. Be aware that if you are adding a rug to hardwood floors, you should also purchase anti-slip mats to go under them. You won't really need these on carpeted areas.
Side Tables
Like sideboards and coffee tables, side tables are really important. They provide surfaces for placing down drinks, holding lamps, displaying vases and flowers, and also make your home feel homier. Placing side tables near seating areas means you'll always have a surface nearby when you want to put down a hot drink.
Side tables come in many forms, including nest tables you can easily store away when not in use. As with most other furniture options, you'll be able to get side tables in most colors and styles to match your home.
Integrated Storage
Storage is the key to a tidy home. If you haven't got enough storage, then your home can easily attract clutter. Integrated storage can keep your belongings out of sight and can blend into a room. The best integrated storage solutions are those you build yourself with the design of the room in mind.
You will need a level of DIY knowledge to include integrated storage unless you call in a professional. The difference integrated storage can make to your home is incredible, so if you're not great at DIY, it can be worth calling in a professional for the benefits you'll gain.
Got any more ideas? Let us know in the comments below.