What is the Best Way to Pay for Home Improvements and Renovations?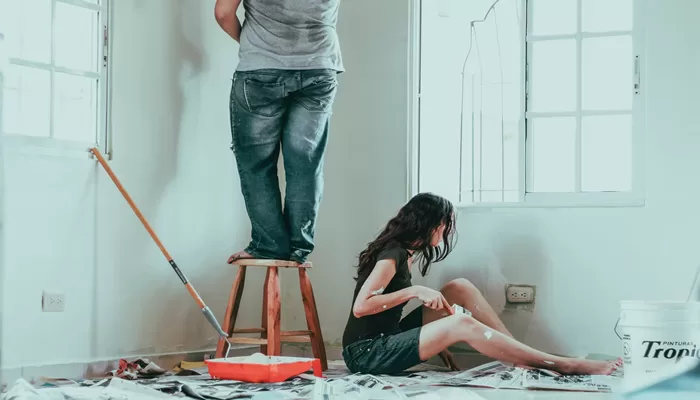 Choosing the best financial product to fund home improvements begins by considering the total estimated costs of the project. Installing a new bathroom could set you back anything from £2,000 to £5,000, while a structural extension to your home could cost anything from £10,000 to £25,000.
In all instances, research conducted by Hiscox found that at least 40% of home improvement projects exceed their intended budgets by more than £3,000. The importance of careful planning therefore cannot be overstated, nor can the benefits of seeking independent broker support to help organise the finance you need.
What Funding Options Are Available for Home Improvements?
Home improvements can be funded with mainstream products and specialist solutions. Some of the most popular and affordable of which are as follows:
1. Development Finance
Specialist development finance is ideal for covering the costs of larger projects, typically available in sums of £50,000 and up. A strictly short-term facility, a development finance loan can also be highly cost-effective when repaid as promptly as possible.
However, most specialist development finance companies work exclusively with established developers and experienced professionals. Some development finance products are available to private borrowers, but can usually only be accessed via broker introductions.
2. Personal Loans
An unsecured personal loan is a popular option for funding relatively small-scale home improvements. Maximum loan values are comparatively low, given how the facility is not secured against property or assets. With an unsecured loan, you may be able to borrow anything from £1,000 to £15,000 – maximum loan amounts vary from one lender to the next.
The issue with personal loans for home improvements is that of fulfilling lenders' strict qualification criteria. To borrow a significant sum of money by way of an unsecured loan, you will be expected to have a flawless credit history and extensive proof of your strong financial position.
3. Credit Cards
If you have a high enough credit limit on your credit cards to cover the costs of your home improvements, this can be another cost-effective option to consider. The biggest benefit of using a credit card to renovate your home is the instant availability of the funds. The project can commence straight away, with none of the usual disruptions or delays associated with applications.
Affordability of card-funded home improvements will be determined by the APR charged by your issuer. If possible, it may be worth considering a balance transfer after paying for your renovations with a credit card. This could enable you to benefit from a 0% rate of interest for a fixed period, during which you can pay off the balance on your card.
4. Remortgage or Mortgage Extension
Both of these options are suitable for more extensive renovations, as you will typically need to apply for at least £10,000 or £20,000. In both instances, you are effectively borrowing money against the equity you have tied up in your home. You can take out a new mortgage to pay off your existing mortgage and raise extra capital, or you can discuss a mortgage extension with your current provider to increase the size of your current mortgage.
Either option can be great for raising significant sums of money to be repaid over an extensive period in the form of affordable monthly repayments. However, they can also be comparatively complex and time-consuming to arrange in the first place.
5. Equity Release
Equity release is a popular option among over-55s, who own their own homes. This is where you effectively sell some or all of your equity to a specialist service provider, who converts the equity you have tied up in your home into cash.
But as equity release can significantly reduce any inheritance you intend to pass to your family, it should be considered only after consulting with an experienced advisor.