Five Guaranteed Ways To Add Value To Your Property With Your Garden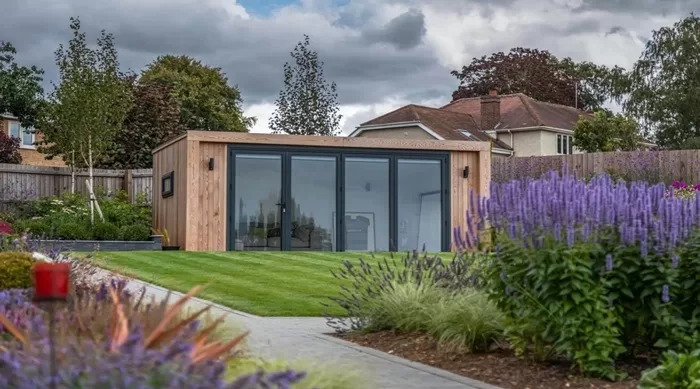 Your garden is the first thing prospective buyers see when visiting your home.  Research has shown that by the time they set foot through the door, most will have already decided whether or not they are interested in making an offer.
The way you present your garden is therefore a real make-or-break factor when selling your home. It can also make a huge difference to your home's all-round aesthetic, while making a significant contribution to its value.
In which case, what specific garden renovations and improvements can add maximum value to your home? If pursuing the best possible ROI, how can you boost the appeal of your garden to prospective buyers?
1. Add a Garden Room
Easier to install and more cost-effective than a conventional extension, the garden room can make a major contribution to a property's value and appeal. In fact, research suggests that an attractive garden room in good condition can increase a home's overall value buy anything from 5% to 15%. In all instances, this is a contribution that vastly exceeds the costs of the garden room and its installation.
A garden room can also be a great way to differentiate your home from similar properties on the market, potentially giving you the edge over rival sellers.
2. Tidy and Declutter
Prospective homebuyers like to see the properties they visit as blank canvases, upon which they can build their own dream homes. Because of this, tidying and decluttering is just as important outdoors as it is indoors. Simply getting your garden in order by tidying it from top to bottom can make all the difference.  This is particularly important in and around your entrance ways, which are likely to face the heaviest scrutiny.
If you have any outdoor seating or recreation spaces, ensure they are presented as attractively as possible.
3. Add Interest
Adding interest to a garden simply means bringing something into the space that goes beyond the basics. Simple yet effective examples include elegant exterior lighting, decorative water features, a beautiful outdoor dining set and so on. You could even bring in something like a firepit or a pizza oven, in order to add a further incentive to your outdoor spaces.
Though again, it is important to keep things as stripped back and simple as possible. Make your garden interesting and appealing, while ensuring you do not make it too personal to you.
4. A Fresh Coat of Paint or Stain
Be mindful of the fact that even the most rudimentary fixtures and features around your garden will be carefully inspected. This includes things like fences, railings, gates, sheds and so on – all of which will affect the way your garden is interpreted by others. As is the case indoors, something as simple as a lick of paint or a fresh coat of stain can be quite transformative outdoors.
This is a simple yet highly effective project, which can be completed within a couple of days and for next to nothing. If anything in your garden is in a particularly sorry state of repair, consider replacing it or hiding it out of the way.
5. Add Security Features
Safety and security are important to prospective homebuyers – particularly those with kids and pets. A garden that is safeguarded with even the simplest features like security lights and secure locks is always more attractive. As are things like fences, barriers and balustrades, giving the impression of a safe and secure garden the whole family can enjoy.
You could always think about adding something like a smart security camera or doorbell cam to your front door, which and likewise help with those all-important first impressions.