The Pros and Cons of Monthly Subscription Boxes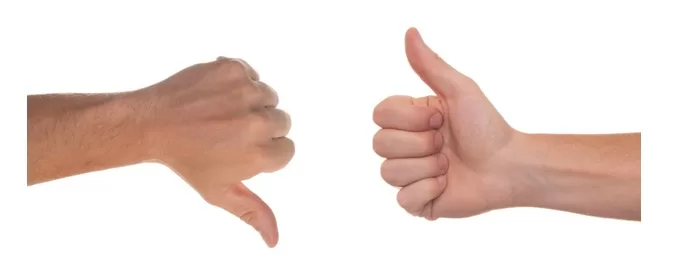 Although it might seem like monthly subscription boxes are more prominent than they ever have been before, the truth is that these types of subscriptions have been around for years. Fruit, cheese, wine and coffee for example have had subscriptions that were formerly known as "of the month" clubs rather than subscription services. The idea is actually really attractive to the busy consumer.
Instead of shopping for the subscription item, it is conveniently dropped on your doorstep for the easiest shopping experience ever. As technology has advanced, our subscriptions have moved from strictly delivery to digital subscriptions as well. In addition to clothing deliveries, meat clubs, wine subscriptions, and even boxes of kid's books, you can also subscribe electronically to services like Netflix or Audible that deliver monthly content for your virtual entertainment.
However, so many people wonder whether or not these subscriptions are really worth the headache. So in this article we are going to discuss both the pros and cons of subscription services. Keep in mind that everyone lives under different circumstances and chooses to subscribe to different types of subscription services. No matter what subscriptions you currently have, these pros and cons more than likely apply to them as well.
The Pros
There are a ton of pros to all of the various subscription services on the market today. However, we are listing the pros that most appropriately apply to each and every one of the subscription services that you might consider signing up for.
They are Predictable
Subscription services, whether electronic or in the form of a box, are extremely predictable. Once you sign up for a subscription service, you know what monthly budget for that particular product is. Not only are you more easily able to know what you write in the budget, but you also get a clear picture of what you should expect from the product.
Customized
For many of the subscription services, there is at least a little bit of customization that is able to be done. Whether the company allows users to select certain products or brands that they prefer or do not like, or the company hires a personal shopper to choose products just for you. In some form or another, there is likely a level of personability that comes along with paying for a subscription box.
Convenient
Many customers who find that they love their subscription boxes, cite the convenience of having the box delivered straight to their door is one of the main reasons they love the box. Whether you have food delivered, clothing dropped at your door, or even a date night experience, it is nice to have options outside of your normal shopping patterns. Think about having WSJ wine delivered right to your door at the end of a long day.
Potential for Savings
There are a few reasons that you might have a potential for savings through a subscription box. First of all, your subscription might keep you from winding up in the store and buying impulse purchases more often. You also might find that you get more products in total than you are actually paying for in the subscription.
The Cons
Even things that are mostly good can have some downsides. The subscription box industry is no exception.
Overbuying
In general, subscription boxes send you far more products than you would buy on your own. For example, imagine that you pay $39 for a make-up subscription box that sends you five products. On the average month, you most likely do not need five full-size products. You may not always spend $39 either. However, once you have subscribed you are going to get all these products regardless of whether or not you truly need them.
Locked in to Brand
When you shop for things at a regular retail store, you have plenty of options. Not only are there a variety of brands and styles of the product you are looking for, but you can clearly compare the value and price of each of these items. Unfortunately, in the subscription box all of the flexibility with price and brand is stripped away from the consumer.
Returns/Exchanges
Not every subscription box will offer the ability to return your products. However, there are some subscription models that allow you to return products and only charge you for the products that you keep. This is a unique business model when compared to many of the other options in the world of subscription services.
However, there are customers who run into frequent issues with the returns and exchanges. You might have trouble with the postal service being slow. You might have issues with items missing from your box when it arrives that you are sure were in there when you packed it. In some instances, you might be charged for these mistakes. Usually, the subscription company will work with you to make it right, but getting to that point can be a huge headache.
Quitting is a Hassle
Quitting an addictive habit like smoking is extremely difficult; if you've tried and failed,  then you'll understand the frustration when trying to quit a subscription service – it is very similar. Not only is it quite literally hard to navigate many of the websites to learn how to quit, but the actual act of quitting is sometimes almost impossible to achieve. Some of these companies even charge a cancellation fee if you decide to quit.
Final Thoughts
With anything that you decide to do as a consumer, there are going to be pros and cons along the way. As we discussed earlier in this article, there are also many different types of subscription boxes and not everyone is built the exact same way. If you are trying to figure out whether you should continue a particular subscription box, you would be best served to evaluate all of these pros and cons as they specifically relate to the subscription you are thinking of. There are clear pros and clear cons to each side of this argument.