BEST GOLD CHAINS FOR WOMEN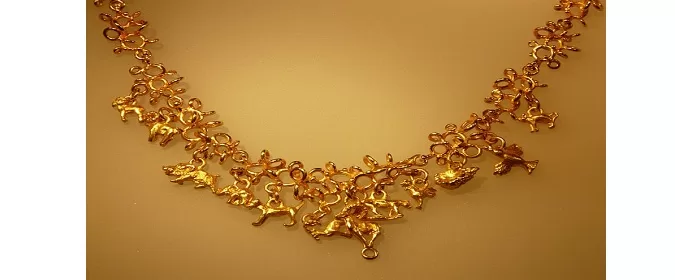 Jewelry has been used through centuries to accentuate appearance. Even though jewelry has been worn historically by both men and women, women have carried the exercise throughout time. Specifically, gold jewelry has transcendent time and space for how precious the metal is and gold jewelry sets the social status quite high specifically if worn around the neck as necklaces to draw more attention to femininity. For these reasons, it has become very important for women to choose presumably the best gold chains possible.
Gold colour
The 'normal' gold colour has a yellow hue to it and this is the more recognizable. There are however two other hues; rose gold that is pinkish and white gold that looks like silver. Depending on personal style, skin tones, budget and occasion, these hues could influence what could be viewed as best for different women. Women who gravitate towards warmer tones should definitely choose the yellow colored gold because it will pop more on them. White gold will suit women with cooler tones while rose gold is more likely to suit either of the above and more neutral tone inclined women.
Karats
This is the measure of purity of the gold used to make a piece of jewelry. Pure gold is 24 karats but is too soft to be made into a chain so the best balance would be around 18 karats. This is a key aspect of consideration for a purchase of a gold chain. Seeing that gold is expensive it is best to match the karats you wish your chain to be to the budget you have available.
Pendant
This is influenced by personal style. While there are women who prefer plain gold chains,
majority prefer a chain with a pendant. These can come in all manner of sizes, shapes, material and stones. Choose a chain that has a complimenting pendant and not one that is in conflict or draws more attention to itself than the whole chain as a whole. The best choice for a chain will be one with a pendant encased in the same gold as the entire chain for cohesion and uniformity. Length
The whole point of wearing a gold chain is for it to enhance your appearance. For this reason, it needs to be visible. The length of the chain is important in that aspect. Different length of chains will wear differently with different outfits so you want to choose a chain that sits just at the right place with the right outfit.
Clasp
Women and their jewelry are inseparable. Gold chains are quite the investment be it emotionally or financially so you do not want one with a lose clasp that could make the piece get lost. While buying the chain it is important to ascertain that the clasp will hold steady not only for the time  of wear, but also for the years you own the chain. A good clasp will hold well and not be abrasive to the skin or tag on clothes. The details matter.
Width
The wider the gold chain, the more likely it is to make a statement as a jewelry piece. On the other hand, thinner chains can be layered to create the same effect. This among occasion, choice of outfit and themes, is largely dictated by personal style. If the chain is for a special occasion, thin would be more ideal as you are likely to get more use of the chain for formal and daily wears.
There is a lot more that goes into choosing the perfect gold chain than just the appearance. Time,
money and attention to details go a long way in obtaining what could the difference between a counterfeit and genuine gold chain. One of these chains would be costly and worthless while the other is a worthwhile investment.