Top 10 Clothing Brands for Women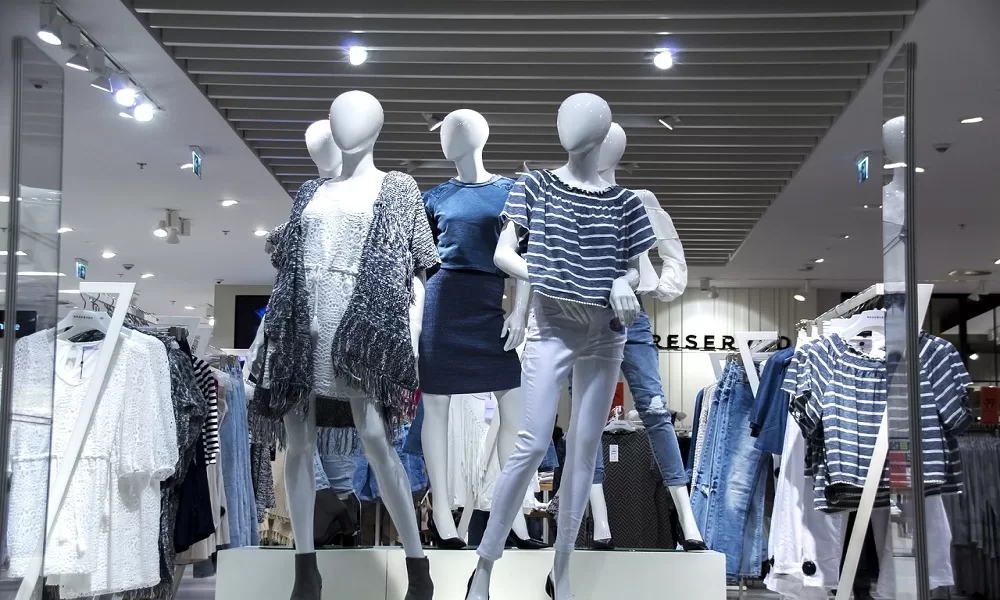 The market is overflowing with fashionable brands to choose from and is so satiated that it is hard to remember which the brands that are there are. The styles and aesthetics are vastly variable and the experience of sorting through the same can be overwhelming and cumbersome. There are many labels which one might fall in love with as they start browsing online for brands. There are some brands which are very easy on the pockets like Choosy and some which are extremely pricey like Armani, Gucci etc. Every brand comes with its own story and their designs are as unique as the women who fall in love with their brands of the clothing line.
Weekday: This is a Swedish retailer who is mostly recognised for launching the brand of pieces of denim known as Cheap Monday. They have the brand swamping clothing stores like Urban Outfitters and Barneys in the United States since they only cost 60 USD a pair. Although this store has been now acquired by H&M they are still selling various types of women's clothing which are branded yet not so pricey such as Filippa K and Acne. Their stores also have a separate vintage section to boast of.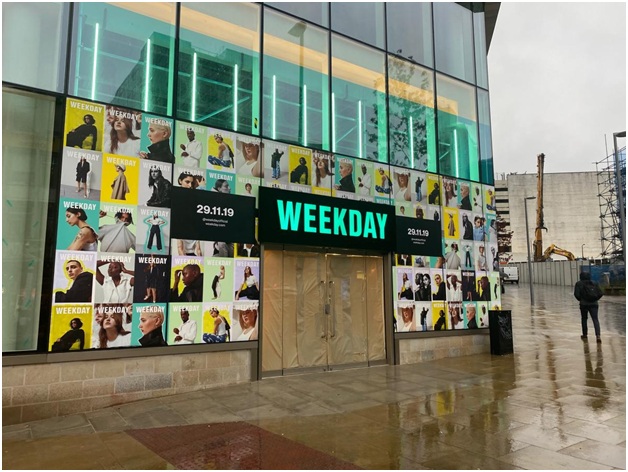 American Apparel: This store had been established by Dov Charney who is notorious as far as retail business goes but the store also pulls in crowds like anything since clothing items like sheer skirts and silky slacks are offered at the best prices under this brand. Their price point is affordable and they sell basics which are unique all season round. Sizing may not always be on point but the offers are probably too good to pass up.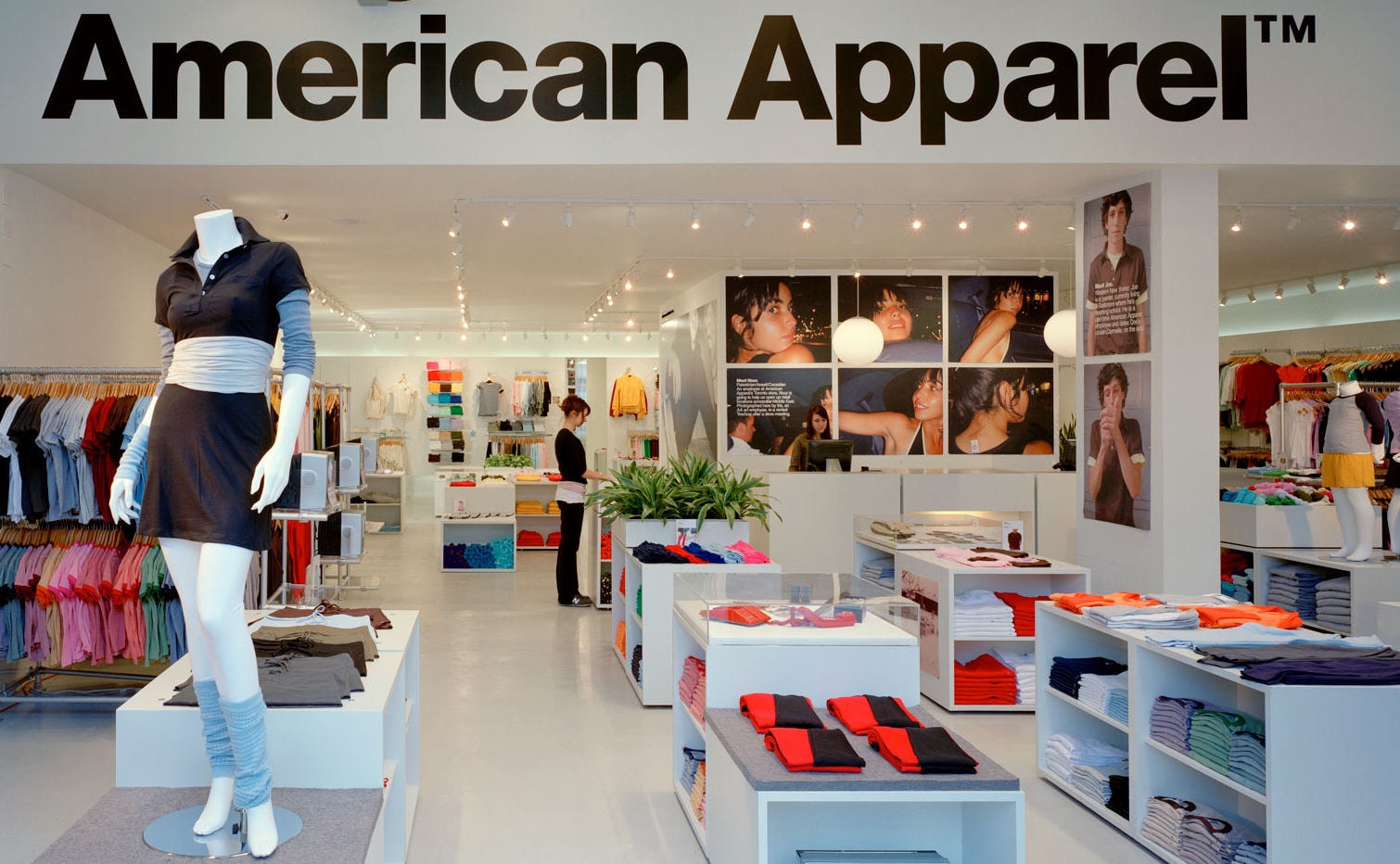 GAP: This brand was founded in the year 1969 and was known as Levi's and records. They were the first of its kind to be selling clothing under their own brand name to a target demographic who for them was the middle-class U.S citizens. This brand has now emerged as the biggest clothing retailer in the world selling pants which fit the best literally despite their stores being poorly stocked at times.
Urban Outfitters: This clothing brand had come up in Philadelphia in the year 1970 and was erstwhile known as The Free People's Store. This is a safe haven for students looking for trendy, cute and kitschy clothing. The big plus is houseware which is sold at cheap rates here. The consumer base goes, however, beyond just college students since this is one of the brands that are known to be making some amazing collaborations like with Paul & Joe, Corpus and Steve Alan.
Topshop: This is a fast clothing retailer of fashion and a well-loved brand that is based in London. The shop or brand rather offers a trendy mix of staples and clothing worthy of being worn at parties etc. This store has global expanse and reaches out to markets beyond North America, Asia and Europe. This is one of the clothing brands that can cater to the needs of sportswear among other items of women's clothing. They have worthwhile collaborations with Preen, Christopher Kane etc that are rated to be above average as far as their designs are concerned.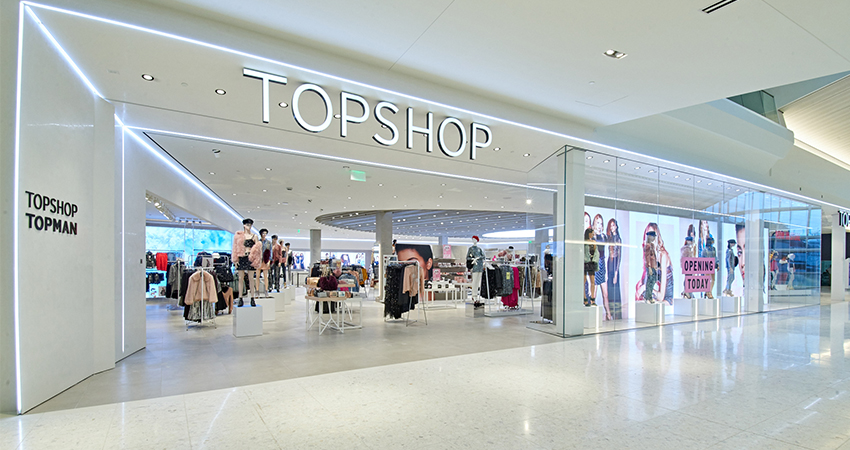 H&M: This clothing brand needs no introduction since it has been there since 1947 being founded by Hennes and Mauritz. Its appeal is global in the business of women's clothing. They have made collaborations with top-of-their-game designers like Stella McCartney and personalities such as Karl Lagerfeld. Grapevine says that the next grand collaboration will be with Alber Elbaz. Their collection can definitely change the wardrobe for anyone.
Uniqlo: This brand goes head to head with GAP since it sells colourful clothing options like no other. The clothes are created in a way that they look more sophisticated and expensive than they actually are. They have a unique formals section for women including button-downs, suits, blazers and denim. They bring in shoppers by making clothing that projects ideals of affordable minimalism, for example, the collection by Jil Sander. They have also made collaborations with Costello Tagliapietra, Alexandra Wang, Phillip Lim etc.
Zara: This is a Spanish retail brand that has made its mark all across the globe. They stock up on clothing items in trend as soon as they are launched. It is able to do the same since they produce clothing in factories owned by the brand itself. Their range of affordable work-wear is a rage in the United States already and rightfully so since they do not look shoddy as in comparison to how they are priced.
COS: COSis an acronym for Collection of Style, and is yet another one of theclothing brands being owned by H&M which speaks volumes about how cleverly they market their clothing line for any gender. Their style among other brands is known for being refined along with well-edited drawing hundreds of European women to shop at its outlets. Their clothing line are most likely the most perfect pieces one can own and it does not even matter the name of the brand that it hails from.
J. Crew: Although this brand is mostly known to be making clothing for everyone in the family they have a sturdy line offering clothes to women who revere fashion by is not tied down by its ever-changing norms. They have given an interesting twist to the regular t-shirts and denim since the year 1970. The clothing line are beautifully crafted, well-tailored having a great fit ensuring there is something for anybody and everybody.
Conclusion
The winner amongst these clothing brands is immensely difficult to choose from but my personal choice would be J. Crew despite its clothing line being known for being too girly. Brands and clothing lines are very subjective as it differs from person to person and another major factor for choosing brands comes in as affordability or the price point. Women's clothing is as varied as can be ranging from work-wear to athleisure to that of sportswear and truth be told we are not complaining since the more the merrier.