Strategic Planning in 2021-2022: Key Steps to Take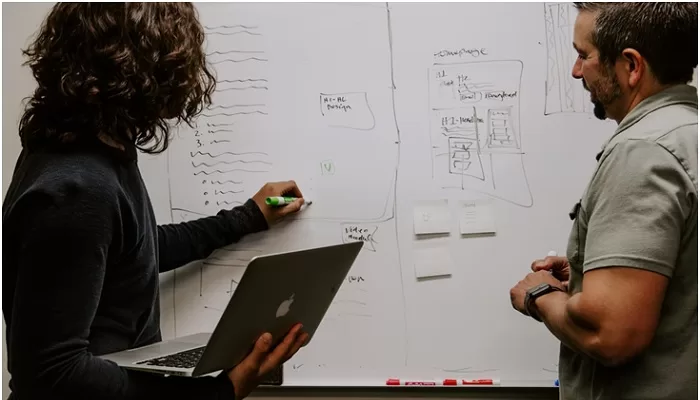 The economic situation and uncertainty associated with the pandemic tempts business leaders to postpone strategic planning until better times. Many are wondering whether it is worth the time developing a detailed annual plan if it has to be canceled in the first quarter as happened in 2020. In fact, a company strategy is even more important in turbulent times. So, it is the best time to take stock and think about the future of your company and the ways you can develop and grow your business.
Strategic business planning answers the most important questions:
How is your company doing?
What goals need to be set for the coming year?
How to achieve these goals?
As a result, you will be able to identify the strongest and the weakest sides of your company and will get an idea of how to move further with your business in the next year.
Key Steps to Strategizing
Strategy development requires a gradual approach and can hardly be done in one go. The following tips will help you create an effective tactic that will boost your business.
#1 – Be Very Specific About Your Goals
It is necessary not only to specify just what you want, for example, to increase sales. You have to be very specific about the goal that you want to achieve. There are three things to keep in mind when setting goals:
Your vision of the business (what prompted you to start it);
The mission of your business (what you want to achieve);
Your personal values ​​(what is important to you as a person).
#2 – Consider Possible Scenarios
Identify the factors that can most strongly affect your business, as well as goals for the best (plan A) and worst cases (plan B). Talk to your clients. Understanding their needs, problems, and opportunities is now more important than ever.
#3 – Understand the Real Situation of Your Company
How far are you from your goals? Is your business profitable enough? What is your participation in the business community? What do you offer to your employees? Compare the current situation with your business vision, mission, and company values. If you cannot answer all these questions yourself, then you can resort to digital transformation strategy consulting services.
#4 – Prioritize
Based on your resources and capabilities, pick several specific goals, focus on them, and start planning how to get closer to them. In doing so, build on the strengths of your company and try to eliminate its weaknesses.
#5 – Limit Your Strategic Intentions
Refuse strategies that are currently not suitable for you for some reason. Set aside (for a while) the ideas that you do not have the resources to work on yet. Understand what you can and cannot achieve. Concentrate on how to grow your business, how to improve products and services, and how to make people management better. Choose a maximum of three main strategic directions each quarter; otherwise, your employees may lose focus. Of course, if you have ambitious plans, don't be afraid to think about how to achieve them in the future.
#6 – Create a Roadmap for the Implementation of Your Strategic Plan
Creating a corporate strategy is half the battle; the next challenge is to execute it. Determine how and when you will deal with each element of your plan, assign responsibilities among employees, clarify their actions and the timing of these actions.
#7 – Make Strategic Planning an Ongoing Process
In the current environment, you have to evaluate how your current plans are being implemented and adjust the work of the company more often than in dockyard times. Set the frequency with which you will control what works in your company and what needs additional adjustment. Make sure from time to time that you and your employees are clear about your goals.
Instead of having a two-day strategy session once a year, it is worth scheduling several such sessions for half a day. Consider bringing this format online and ask your team to better prepare for the strategy session to save time.
Scale Your Business
A crisis brings not only challenges but also opportunities. And if you develop a competent business development strategy, then you can count on growth and profit increase even in a tough crisis. Work with key metrics, analyze options, and take action!