How to Scale Your SaaS Business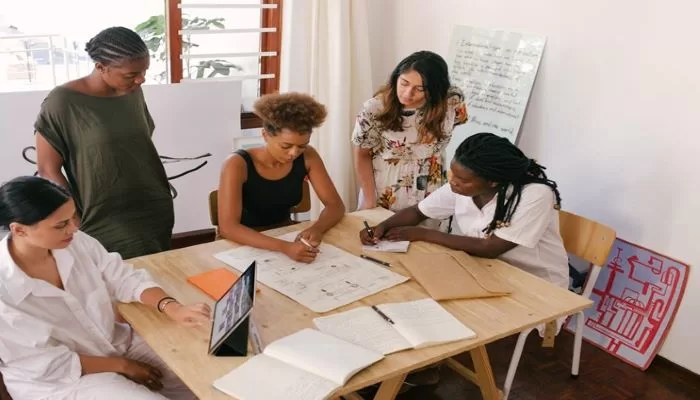 If you're running a SaaS business, you need to invest in your product continuously and scale. Scaling means looking for ways to generate more profit and it is vital for success in the SaaS industry. If you don't scale, you won't be able to reach new customers and the competition will step in.
But how do you do it properly? In this post, we're sharing 5 tactics that will help you scale your SaaS business successfully.
1. Use Instagram
In the scaling phase, you can experiment with different marketing channels to see which one could work for your business, such as Instagram.
For most SaaS business owners, Instagram has never been the first choice when it comes to social media because they believe their customers don't use the platform for service discovery. However, with more than 1 billion monthly active users, chances are your potential customers are on Instagram, and since the majority of users follow a brand on the platforms, it is clear that they are interested in brand content.
To make the most out of the platform, start by creating a cohesive feed. Considering the fact that 65% of people perceive visual information better, having a cohesive Instagram feed is the best way to capture their attention and boost organic engagement. Other things you can do are use IG Stories, promote offline events, run Instagram ad campaigns, etc.
For best results, consider using an Instagram growth service. Instagram growth tools help you get Instagram followers by using an AI targeting algorithm and an expert team to find real, organic users that are most likely to engage with your content and niche. This is a great way to scale your business as high-quality followers are easier to convert into paying customers.
2. Revise Your Sales Strategy
One of the most important things to do when it comes to scaling your business is to revisit your sales strategy and see which aspects need rethinking or reinventing.
Start with your sales team. In order for your sales team to be effective, you need to hire the right number of people with the right skills. Hiring too many sales reps could have a negative impact on your profit, while not hiring enough could mean missing out on sales opportunities.
On the other hand, having an effective sales team won't mean anything if your sales model is unsuitable for your SaaS product. So, the next step is to analyze different sales models and select a scalable one that best fits your business.
Once you have your business model and the perfect team, focus on your sales strategy. Implementing automation is a great way to optimize your sales process. You should also focus on hiring qualified and effective management and consider investing money and time into training your salespeople.
3. Build a Mobile App
SaaS companies will spend a lot of resources and time developing a highly functional desktop version of their service, but many of them are hesitant when it comes to building an app for their business. If you're one of them, think again. Considering the fact that when people use their smartphones to go online, they spend 88% of their time using apps, it's safe to say that without a mobile app, you are opening the door for your competitors to overtake.
Having a mobile app will allow you to integrate your service into people's everyday lives, gain a competitive edge, and improve customer retention. And the best part is, you don't have to spend tons of money to build an app. All you need is a good app maker with pre-set templates and drag-and-drop functionalities. This is a cheap and time-saving alternative for developing your SaaS mobile app and giving your users greater exposure to the benefits of your service.
4. Improve Customer Satisfaction
Keeping customers happy is crucial to the success of any business. If your customers are satisfied, they will stay loyal to your brand. So, how do your keep the levels of customer satisfaction high? Here are a few ideas:
Track your NPS and churn rate, two metrics that show how strong the relationship between your customers and your brand is.
Implement customer-centric strategies at all levels of your SaaS business.
Ask for customer feedback and show that you're truly interested in how they are using your product and whether they're satisfied with it. Pay special attention to negative feedback and reviews and train the customer support team to solve issues quickly and efficiently.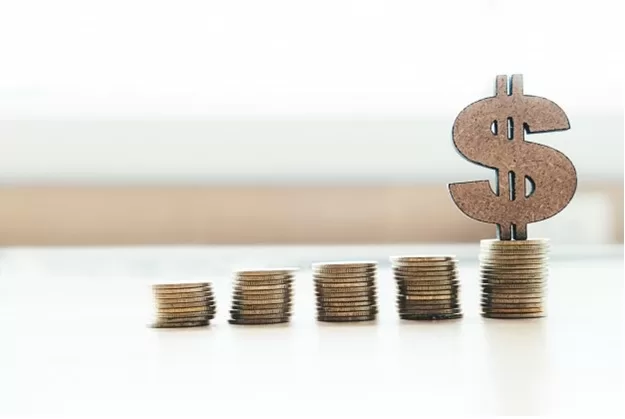 5. Set Up a Referral Program
Converting happy customers into brand advocates is a great way to scale your SaaS business. And the best way to create brand advocates is by setting up a referral program.
A referral program allows you to inspire brand loyalty among your existing customers while at the same time spreading brand awareness to potential ones.
You can incentivize your customers to recommend your brand to others in exchange for a reward for successful referrals.
Final Thoughts
Scaling a SaaS business is a combination of several different factors, such as making the right business decisions, properly allocating resources and teamwork. Be sure to track the right metrics and act fast when it comes to making the necessary adjustments.