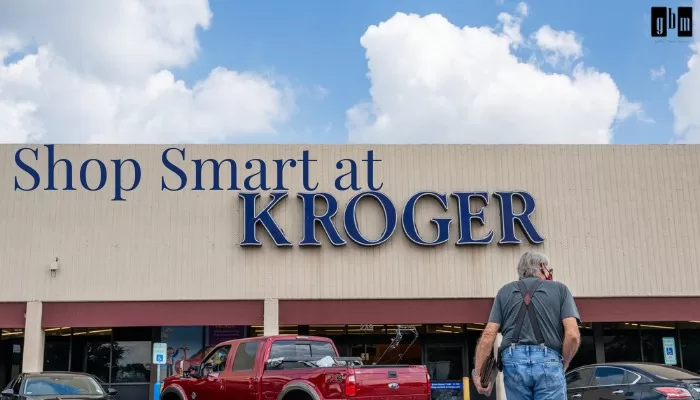 GBM Insights
Kroger announced Wednesday that it would add digital smart screens to 500 of its stores nationwide.
Having piloted the partnership with Cooler Screens for three years, the grocer is expanding it.
In addition to improving the shopper experience, the technology will enhance Kroger's retail media offerings.
A Partnership for the Future
Kroger, in collaboration with Cooler Screens, is set to embark on an exciting venture that aims to revolutionize retail experiences by incorporating cutting-edge technology into its stores. By integrating the smart screens provided by Cooler Screens with its retail media arm, Kroger is poised to unlock a treasure trove of insights, measurement, and activation capabilities.
Cooler Screens' innovative solution, which seamlessly integrates with both new and existing digital screens, offers a captivating platform to showcase advertisements and provide shoppers with dynamic product information. Shoppers will be able to engage and interact with immersive digital merchandising, elevating their shopping experience to new heights.
Initially focused on cooler doors, Cooler Screens has recently expanded the horizons of its technology to encompass various surfaces. This expansion is a response to the surging interest among grocers in retail media networks and in-store digitization. Beyond coolers, retailers now have the opportunity to leverage this cutting-edge technology on walls, end caps, windows, checkout lanes, and even banner aisles.
While the announcement did not divulge the precise surfaces that Kroger intends to utilize for these innovative screens, anticipation is building as the retail giant continues to pave the way for enhanced customer engagement and interaction within their stores. Stay tuned for the unveiling of this remarkable integration that promises to shape the future of retail.
In an exciting announcement, Cooler Screens highlighted the invaluable partnership that empowers Kroger customers to make purchasing decisions tailored to their own preferences, diets, health needs, budgets, and lifestyles. This groundbreaking collaboration not only benefits shoppers but also offers brands an enticing avenue for in-store retail media exposure.
Cara Pratt, Senior Vice President at Kroger Precision Marketing, explained that this expansion aligns seamlessly with Kroger's visionary approach to retail media, building upon their successful work with data and analytics unit 84.51°. The company's commitment to enhancing the shopping experience knows no bounds.
Joining forces with industry giants like Walgreens, Giant Eagle's GetGo convenience stores, Chevron, and Western Union, Cooler Screens has established an impressive network of partners. Their advertising platform, facilitating a multi-retailer nationwide network, is anticipated to captivate over 200 million monthly viewers by early 2024. The company already boasts nearly 100 million monthly viewers across 10,000 screens nationwide, a remarkable achievement showcased at the National Retail Federation's conference in January.
Looking ahead, Cooler Screens plans to quadruple its screen deployment within the next 12 to 18 months, ambitiously aiming for a grand total of 40,000 screens. This monumental growth underscores their commitment to revolutionizing in-store advertising and connecting brands with a vast audience.
While the current retail media boom offers promising opportunities, experts caution that measuring the efficacy of in-store advertising is not a simple task. However, the potential impact on consumers is undeniable. Jordan Berke, CEO and founder of Tomorrow Retail Consulting, emphasized the effectiveness of in-store screens, coolers, and other mediums earlier this year, highlighting their ability to leave a lasting impression.
As the landscape of retail media evolves, Cooler Screens continues to carve a unique path, revolutionizing the industry one screen at a time. Their dedication to innovation and enhancing the shopping experience positions them at the forefront of this exciting transformation.