Get In The Summer Groove with Bacardi's New Marketing Campaign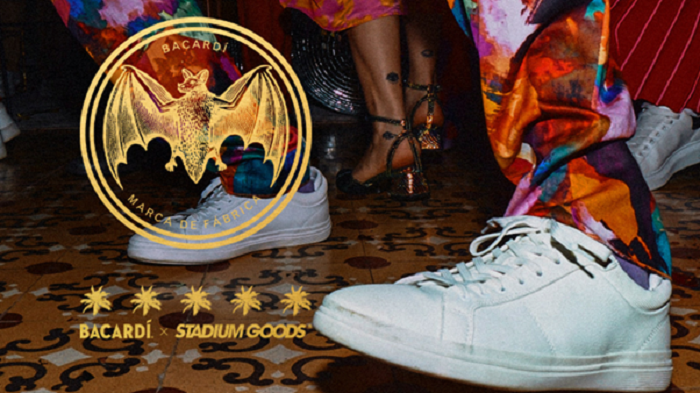 GBM Insights
"Do What Moves You" will be the theme of Bacardi Rum's global marketing campaigns, the brand said in a press release. With summer just around the corner, activations are inspired by feelings of community and self-expression.
The initiative will kick off in June with a speakeasy-inspired pop-up event in New York in partnership with streetwear retailer Stadium Goods. Along with cocktails and music, attendees will be able to claim a Dancing Shoes non-fungible token (NFT), which can be exchanged for a pair of shoes.
Bacardi will commission a custom Snapchat augmented reality lens. In October, the effort will culminate with an appearance at an Amsterdam music festival.
Get your dancing shoes on
Bacardi, through its new marketing efforts, is captivating consumers worldwide, urging them to embrace their rhythm and take to the dance floor through an extensive summer marketing campaign. This captivating initiative, aptly named "Do What Moves You," is set to encompass a delightful array of events and experiences, ensuring a summer season brimming with excitement, joy, and, of course, dance. The campaign will unfold its enchanting tapestry, replete with vibrant hues and vivacious energy, featuring not only pop-up shops but also enticing retail partnerships and even making its presence felt at prominent festivals.
Making its highly anticipated debut on the 8th of June, this extraordinary campaign will commence with an exclusive pop-up event, accessible through RSVP only, amidst the vibrant heartbeat of New York City. The chosen location, the esteemed Stadium Goods sneaker store, will provide a captivating backdrop for an exceptional soirée infused with the vibrant essence of the Caribbean. Amidst the infectious rhythms and vibrant camaraderie, guests will have the remarkable opportunity to create their very own custom-designed pair of Dancing Shoes NFTs, seamlessly blending the realms of art, technology, and fashion.
Alongside the pop-up event, Bacardi will also unveil a bespoke "Do What Moves You" lens on Snapchat. This unique lens will make its debut at the New York pop-up event and will be accessible to consumers of legal drinking age throughout the summer season. The lens will feature the captivating music track "Siéntelo" from Bacardi's inaugural original EP.
Bacardi will further make appearances at several renowned music festivals this summer, including Lollapalooza in Chicago. At these festivals, Bacardi will provide a delightful array of cocktails, exclusive merchandise, and additional opportunities for attendees to personalize their Dancing Shoes NFTs.
The "Do What Moves You" campaign exemplifies Bacardi's ongoing dedication to inspiring consumers to live their lives to the fullest. It serves as a profound means for Bacardi to forge deeper connections with its audience, demonstrating that Bacardi encompasses more than merely a beverage.
As part of the campaign, and to get the name out as much as possible, Bacardi has ensured that campaign will improve customer experiences. Bacardi plans to set up a whole new realm of customer experiences by being part of several events. Apart from just setting up stalls and pop-up shops, Bacardi is also trying to partner with other retailers to further increase its reach. Bacardi will be at the Amsterdam music festival and the main idea behind this will be to encourage customers to get up and dance.
Additional benefits of the campaign will be that it would help Bacardi connect with their customers. For any company to be successful, it is imperative that they have a strong customer base. It is difficult for companies to be successful unless they can find a meaningful way to connect to their target audience. Through this campaign, Bacardi plans to reach its customers in the cyber space, through NFTs, which will certainly help them break into a new market while also keeping up with the trends and strengthening their customer.
This will also help customers identify Bacardi as more than just a drink. This step will help the company solidify its position in the market while also attracting a new segment of customers, ones who don't drink. Trading NFTs has been the trend for quite some time, and by offering their NFTs, Bacardi will also improve its brand position. It will help Bacardi to encourage consumers to live their best lives and show that drinking is not the only way to enjoy Bacardi.