SeABank Successfully Modernizes Its Finance Operations and Services with Oracle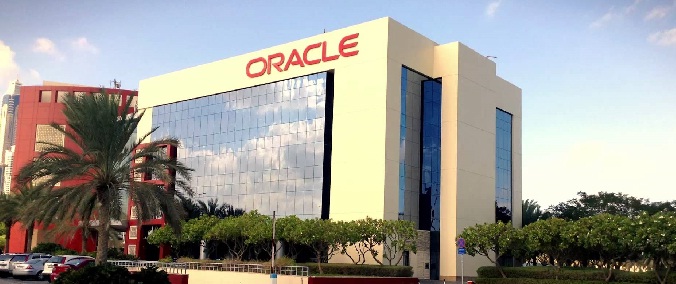 Oracle helps SeABank streamline functions, deliver new customer experiences, and prepare for new accounting standards
Southeast Asia Commercial Joint Stock Bank (SeABank), one of the top 10 private sector banks in Vietnam, has transformed its business with products from the Oracle Financial Services Performance and Balance Sheet Management Suite, SeABank has successfully implemented applications which include Funds Transfer Pricing (FTP), Profitability Management, and Asset Liability Management (ALM). SeABank began its work with Oracle in 2018 as a first step along its incremental journey to improve. With each milestone, the bank pursued additional implementations that leverage the power of our single integrated platform. Most recently, the bank has selected Oracle's integrated finance and risk data model to help SeABank meet International Financial Standard 9 (IFRS 9) requirements for the classification of financial assets and liabilities by the January 2023 deadline.
In 2021, the State Bank of Vietnam ranked SeABank amongst 17 important banks in the system of Vietnamese credit institutions. With 180 transaction points in 29 provincesand—a robust digital strategy—SeABank aims to be the market leader in retail banking and quality customer service, and is one of the first banks in Vietnam to adopt Oracle's world-class products.
SeABank has received many awards including: Second-class labor Medal of the State President, Certificate of Merit from the Prime Minister, Vietnam Value 2020, Top 15 strongest banks in Vietnam, Top 500 largest and strongest banks in Asia – Pacific (The Asian Banker), Emulation Flag of the Government, Vietnam National Brand 2020, Top 50 best profitable enterprises in Vietnam in 2020, Best Customer Service Bank in Vietnam 2020, Excellent Digital Transformation Business, and Top 30 Asia enterprises applying Best Technology 2020, to name a few.
"SeABank is committed to delivering superior customer experiences," said Deputy General Director and Chief Financial Officer SeABank, Ms. Nguyen Thi Thu Huong. "Oracle's technologies have become essential for the entire CFO office. We identified technology as a key factor in the modernisation of our banking operations alongside our commitment to provide customers complete transparency. Oracle has helped to enable us to pursue this goal with a single integrated-solution approach that provides a 360-degree view of our customer, enabling the finance function to make data-driven real-time decisions across our business."
SeABank took a multi-phased approach in its modernization effort to support effective governance and provide transparency for its customers. SeABank first implemented Oracle's FTP services, then moved on to incorporate ALM, and now IFRS 9. Oracle's single data model and platform reuse data into multiple use cases, which has helped to reduce overall implementation time, costs, and project risks, and minimize the storage of redundant data. They are able to source the data once but use it many times.
"With Oracle's leading technology now an integral part of the banking process, key critical account, product, and customer profitability analysis is now done in hours instead of days", added Ms. Nguyen Thi Thu Huong.
"SeABank truly recognizes the value of Oracle's integrated offering, from its Funds Transfer Pricing initiative to its recent extension for Asset Liability Management and now our accounting products, we are helping SeABank leverage the power of our single integrated platform to meet their growing business needs," said Venkatesh Srinivasan, group vice president JaPAC and MEA, Oracle Financial Services.
Oracle has helped to change SeABank's customer experiences. One of the most typical applications of SeABank is SeAMobile digital banking, a personal financial assistant that stands out against others in the market due to its use of artificial intelligence. This "virtual assistant" gives customers a view of their financial health and divides transactions into six financial funds: essential needs, education, enjoyment, financial freedom, long-term savings, and charity.
Also, customers can now easily open a remote online account through the electronic customer identification tool without having to go to the bank, make money transfers free of charge, plus, enjoy a 0.3 percent interest rate per year when they open a savings account online. SeAMobile Digital Banking has been available on all computer platforms and mobile devices with fast transaction processing speed, making it easy for customers to pay essential bills and make purchases—conveniently, safely, anywhere and anytime.
Source: Oracle