SME Growth Through Digitization – The Access Bank Approach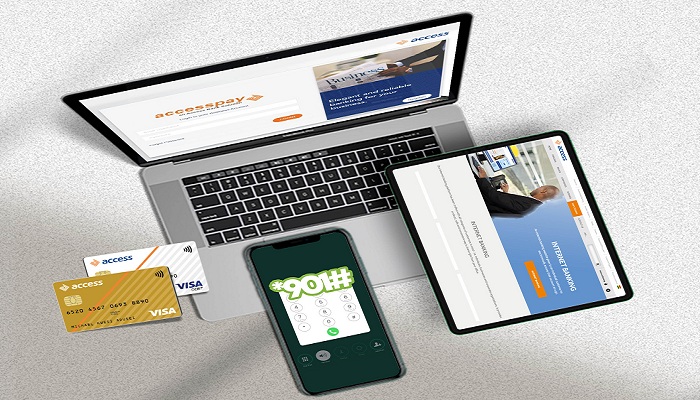 Before the onslaught of the coronavirus pandemic, which hit Ghana last year, most financial institutions have been pushing the digital banking agenda with minimal adoption rate due to several factors. However, with its attendant issues, COVID-19 has forcefully changed our way of life, including use of digital solutions that will eventually become what we now call the "new normal".
Taking advantage of this phenomenon to remind its customers of the various digital solutions investment it has made, Access Bank has taken a front seat to support customers, particularly SMEs, navigate this curve to ensure they go about their banking transactions without any interference.
It is a known fact that SMEs form the bedrock of many developing countries, including Ghana. However, this assertion has been challenged as many SMEs across the globe are struggling to survive during this pandemic.
The COVID-19 pandemic has made it difficult for many SMEs in Ghana to play a critical role in stimulating the economy as evidenced in the 2020 COVID-19 Business Tracker Survey conducted by the Ghana Statistical Service (GSS), in collaboration with the United Nations Development Programme (UNDP), and the World Bank.
Taking cognizance of this fact and the impact SMEs have on the economy, Access Bank has intensified its strategy efforts towards SMEs to help turn their operations into profitable and sustainable businesses using digital solutions.
Several digital solutions for SMEs have been introduced by the Bank including;AccessAfrica– an international money transfer service which can also be accessed on the Bank's mobile app, AccessPay–an online platform for various payment solutions, AccessMobile App, Internet Banking among other corporate services.
In addition to these solutions, SME business owners can access the Bank's Advisory Services to enjoy a list of non-financial services offered. They also get access to Instant Business Loans, insurance options, Trade and other investment products.
The Bank also trains these SME businesses on the importance of digitization through capacity building workshops in collaboration with business development firm, Lead Afrique, to help these SMEs identify what digital solutions their businesses need.
Overall, these activities and solutions are expected to help accelerate the business operations of SMEs to stay relevant, profitable and be sustainable to weather the current challenges facing the sector and the economy at large.
As the Bank continues to invest in its digital banking infrastructure to ensure an excellent customer experience and highly efficient operations, it is believed this will help reduce banking cost for customers and provide them value for money.
Since 2009, Access Bank has demonstrated a strong commitment to sustainable business practices driving profitable, sustainable growth that is also environmentally responsible and socially relevant. The Bank is also leading the way with investments in key sectors of the economy including telecommunications, energy, oil and gas, manufacturing and agriculture. These have contributed to the Bank being recognized in various awards including the 2020 "Global Financial Inclusion" Award by The Banker Magazine and "Most Innovative Retail Banking Brand" and the "Best CSR Bank" in Ghana for the year 2020 by Global Brands.