Oracle Blockchain Cloud Service and Financial Services Enable Next-Gen Blockchain Innovators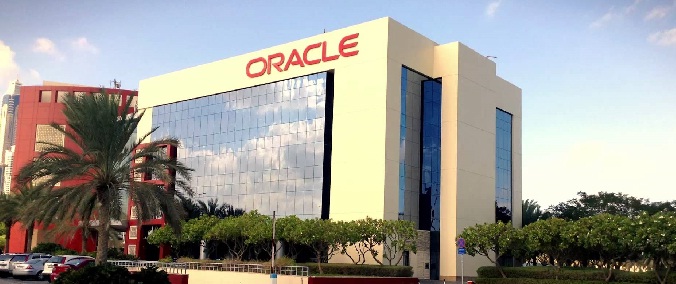 Students Tackle Real Problems and Succeed in Blockchain Challenge
In an effort to accelerate blockchain innovation in Financial Services and other industries, Oracle recently joined academia and banking industry leaders as part of the Carolina Fintech Hub (CFH) Generation Blockchain Challenge to encourage students to develop commercially viable and cross-industry blockchain applications.
Thirty students from North Carolina State, University North Carolina Chapel Hill, University North Carolina Charlotte and the University of South Carolina worked together with leaders from Bank of America, Wells Fargo, Ernst & Young, BB&T, Ally Bank, SIA Partners and Oracle Blockchain Cloud Service implementation partner Aurablocks to solve real-world industry challenges covering banking, higher education, energy, healthcare, and real estate. The goal of the challenge was to bring a single source of truth and trusted transactions to complex distributed business processes with the usage of blockchain. For seven weeks, 10 finalist student teams worked with industry mentors to define, test and implement proof of concepts using beta version of Oracle Blockchain Cloud Service and Oracle Digital Innovation Platform for Open Banking.
CFH is an organization focused on accelerating the merging worlds of financial services and digital technology. The CFH Challenge culminated at an event hosted in North Carolina on April 20 by AvidXchange Inc., where student teams were acknowledged by a set of esteemed judges for their innovations and entrepreneurialism. The winning team, Versity, created a decentralized student records credentials platform that allows individuals to validate, store, and share their student records with employers and educational institutions from anywhere, anytime.
"This challenge offered students an incredible opportunity to learn more about blockchain technology and to help them develop their business and technical skills with the help of their industry and academic mentors—and access to Oracle's advanced enterprise-grade blockchain cloud platform," said Tariq Bokhari, Executive Director of Carolina Fintech Hub. "The students not only identified problems and created real, viable solutions but through this process have learned important skills they can apply to their employment future."
Throughout this challenge, Oracle and AuraBlocks led the training of more than 200 students in the Carolinas on blockchain with additional partners including North Carolina State University, University of North Carolina at Charlotte and Sia Partners. Nearly all of the student teams intend to further hone their projects on Oracle's platform and develop future companies based on their innovations. The winning student teams who participated in this program have the option to join the Oracle Startup for Higher Education program giving students access to mentorship and other resources required to further develop their entrepreneurial ideas into real enterprises.
"Oracle's blockchain platform is built to enable rapid experimentation and provide enterprise-grade capabilities to simplify moving POCs and pilots into production," said Sanjay Mathew, senior director, Global Financial Services Industry, Oracle. "The scope of what the teams designed and built in seven weeks with this unique collaboration is impressive, and we look forward to having the teams evolve these projects into full solutions deployed on Oracle Blockchain Cloud Service. This could not have happened without the outstanding participation from motivated students, industry leaders, partners and academia combined."
About Oracle
The Oracle Cloud offers complete SaaS application suites for ERP, HCM and CX, plus best-in-class database Platform as a Service (PaaS) and Infrastructure as a Service (IaaS) from data centers throughout the Americas, Europe and Asia. For more information about Oracle (NYSE:ORCL), please visit us at www.oracle.com.