New Study by Infosys Finacle, Red Hat and Strategic Treasurer Finds Corporate Banking Digital Reset on the Rise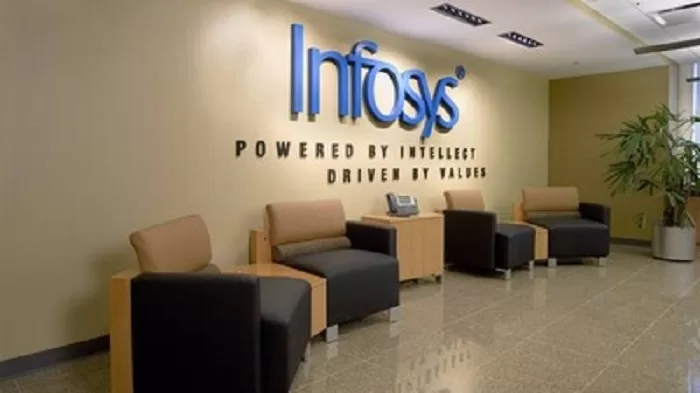 Infosys Finacle, part of EdgeVerve Systems, a wholly-owned subsidiary of Infosys (NSE, BSE, NYSE: INFY), and Red Hat, the world's leading provider of open source solutions, in association with the Strategic Treasurer, a leading consulting firm in the area of treasury and risk management, launched a research report titled 'Leaping Forward – Scaling Digital Transformation in Corporate Banking'. The report features insights from senior corporate banking executives from over 125 leading global banks and financial services companies.
The report found that the transaction lines of business such as cash management, payments, trade, and supply chain finance, have become key for corporate banks. Over a third of the respondents believe that they will drive growth by anywhere between 10-25 percent in the next three years. The report findings highlight that a full suite of digital self-service treasury offerings will be the primary differentiator for corporate banks by 2026. In addition, the ability to provide tailored solutions for client businesses has also emerged as a top priority, with over 90 percent of the respondents believing it to be essential or very important. With open banking paradigms and API-led possibilities unlocking real-time information flows, banks will need to consolidate existing capabilities, embrace new business models, and adopt new digital strategies to gain competitive edge.
Key highlights include:
An overwhelming majority of 72 percent of respondents believe the corporate banking future will be about building a platform business by tapping new and diverse partner networks within a larger ecosystem
While most incumbent financial institutions are comfortable leading innovations largely in their traditional lines of business such as lending, deposits, trade & supply chain finance, more than half of the respondents have stated that it is the new entrants, particularly fintechs, that will lead innovation into cash management (56 percent), and payments business (81 percent)
Corporate banks recognize the importance of modern technologies including mobility and advanced analytics as essential to their organizations; however, over half of them acknowledged that adoption is still lagging
64 percent of respondents rated legacy technology and system integration as key challenges with respect to innovation
While 84 percent of respondents have acknowledged open APIs either as essential or very important, only 10 percent seemed to have achieved successful implementation
Artificial intelligence was rated as important by over 60 percent respondents, with relevance across a host of use-cases, ranging from risk mitigation to driving new possibilities in customer engagement and experiences
Nearly 50 percent of respondents said that their open finance strategies have yet to scale and add value beyond regulatory compliance mandates.
Mohit Joshi, President, Infosys, said, "The research report findings mirror the insights we have gained from our interactions with banks across the world – there is no doubt that corporate banking is going through unprecedented change. Scaling digital transformation with ecosystem-driven business models, offering contextual solutions, expanding self-service options, and driving extensive automation have emerged as the key priority areas for all types of banks, globally. With our highly rated corporate banking product suite and comprehensive services offerings, leading banks have chosen Finacle to help them meet these priorities and to navigate their next."
Sanat Rao, Chief Business Officer & Global Head, Infosys Finacle, said, "The corporate banking industry is going through a deep reset. Consequently, corporate banks are in a state of continual digital transformation. However, in our research, only 26 percent of bankers said they had been able to deploy digital transformation at scale and reap the desired results in areas such as lending and cash management. At Finacle, we are helping banks leapfrog digital transformation maturity, with an industry-leading suite of corporate banking solutions and SaaS services. we are partners to many marquee corporate banks across segments – established and challengers – helping them transform into open enterprises with our functionally rich, cloud-native and API – driven solution suite."
Craig Jeffery, Head Researcher at Strategic Treasurer, said, "Banks are looking to upgrade their operating platform. The movement is massively oriented to open platforms and open banking. Open platforms support the easy orchestration of ecosystems through open architecture, speeding the development cycle. Based upon the survey results, adoption is expected to more than double in use to over 70 percent within just five years."
Vincent Caldeira, Chief Technologist, Financial Services Industry, Red Hat, said, "In recent years, corporate banking customers have come to expect the same level of digital experiences for their business accounts as in their daily life. As a result, financial institutions have had to invest in building differentiated end-to-end customer engagement in their digital offering, while supporting corporate customers in reducing costs, improving their straight-through processing, and building more resilient systems to counter business and operational risk. This report underscores the growing importance of modern technology, from cloud computing and open APIs to artificial intelligence, in helping banks overcome challenges to innovation and digital transformation. At Red Hat, we believe that open-source technology is at the core of this new digital age and provides the powerful foundation that corporate banks need to fuel the next generation of digital banking services."
Source: Infosys