How To Engage An Audience On Your Website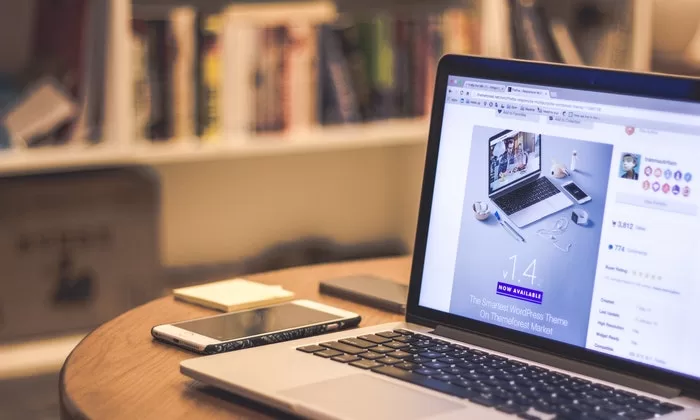 Website engagement is a key thing that's often hard to measure. Typically, you can measure engagement based on the time spent on your site. Alongside this, you look at other metrics – such as a user's behaviour on your website. For example, someone is engaged if they spend a long time on your site, click on multiple pages, or even go ahead and make a purchase.
Consequently, you're bound to ask the question, how do you engage an audience on your site?
Fortunately – or unfortunately, depending on how you look at it – there isn't a single answer to this question. Engagement is something that is gained in a number of ways. As such, this guide will teach you how to improve this metric and get more out of your website:
Make your website fast
First and foremost, you need a fast website to engage an audience. People have very short attention spans, and they're getting shorter and shorter in modern society. If your website isn't fast enough, you lose so many people before they even get a chance to see some of the other things we're going to talk about.
Therefore, your number one priority needs to be optimizing your website. You need to create a site that loads every page in a couple of seconds, max. Four seconds doesn't seem like a lot, but that's a long time in internet terms. You need to keep your site below this  – the faster the better.
Instantly, you will see more engagement as people don't get annoyed and leave your website. As you start introducing some of the other things in this guide, you need to keep testing your site speed. Ensure that you keep optimizing it when additional things are added to your pages.
Provide content
Every website needs content, or else it will be impossible to keep an audience engaged. Mostly, your web content will be written. It will consist of a combination of things. For one, you may have product descriptions or words about your company. Then, it also helps if you have longer content in the form of blogs. This is a chance to share your knowledge and draw people in. If someone lands on your site by finding an article you've written, the content engages them. From here, they're more likely to explore the rest of your website.
Written content needs to be readable. You need headings, you need chunks of text broken up by paragraphs – and it needs to be easy for someone to read. Don't be too complex with your writing; you'll lose your audience right away.
Also, the font and colors are so important. Make the font easy for people to see, so they're not straining their eyes – and the same goes for the colors. When you have good, valuable content on your website, people are likely to stick around. The keyword is 'valuable' – everything on your site should provide the user with something of value. This could be information they're trying to find, tips, etc.
Use explainer videos
Sometimes, written content won't cut the mustard. It is good to have words on a page – and you can definitely engage some people with it. However, videos are typically a better way of capturing someone's attention and focus.
Of course, it depends on what you're trying to engage someone in. If you are attempting to market your business and promote a service, videos can be super effective. Work with a video production company to get a corporate piece created that explains a service or demonstrates a product. It can be live-action or animated; whichever you think will work the best. Animations are very effective at displaying things like stats or data while providing a voiceover that adds more context.
Basically, you're taking what you might write down and converting it into a video format. You'll be surprised at just how many more people are engaged when there's a video on your site as well.
Make use of pop-ups
Pop-ups are extremely handy when you really want to make someone focus on your site. Nevertheless, there are good and bad ways of using pop-ups.
The good way is to display a pop-up when someone lands on your site. It can happen instantly, take up their screen and show them something important. What do you mean by 'important'? Well, it could be a discount code or a special offer to help them save money on purchases. Or, it could be a free gift that they can claim by providing their email. Pop-ups are useful marketing tools, but they also do a great job of engaging your audience.
With the right pop-up, you keep people on your website for much longer, increasing the chances of them doing something that benefits you.
The wrong way to use these is by spamming them. Show one pop-up, maybe a second one after they've been on your website for a few minutes – and that's it. Don't keep showing pop-ups every five seconds, or every time they visit a different page. Also, make the pop-ups easy to dismiss. There should be a clear X for people to click, so they can remove it from their screen. Users hate pop-ups that hide the X and make it almost impossible to get rid of them. What tends to happen is they leave your website and never return.
Create a site that's easy to use
A fast website with great content and tactical pop-ups could still fail to engage an audience.
How? Why?
Well, it all comes down to the usability of your site. You could have everything listed above, but your website looks awful and is a complete mess. There are no menus, no internal links – everything feels too thrown together. It's like you've read an article on how to engage an audience and just thrown all the points on your site.
In reality, you need to focus on creating a site that's easy for every customer to use – on every device. This starts with the web design, which needs to be modern and fluid. You should avoid cluttering your pages; they should be nice and simple. Every website needs a menu bar as well; this helps audiences find things that will keep them engaged.
For instance, your menu could point them in the direction of a specific product they're interested in. By seeing it on your homepage, they instantly click it and remain engaged. If you don't have a good menu system, people will leave right away.
Perhaps most importantly, every website needs to be responsive. This means that it works properly across all devices. Someone can load it on a desktop computer, and they're able to browse with no issues at all. Likewise, someone can open your site on a smartphone, and it fits the screen perfectly, looks great, and functions correctly. Having a responsive site ensures that you keep audiences engaged on all platforms. It is also crucial to perform well in mobile searches – but that's another topic for another day.
In conclusion, keeping an audience engaged on your website is a lot easier than it seems. To start, you have to work on the structure and design of your site. It needs to be responsive, easy to use, and super fast. From here, you can start fleshing it out with different content. Include a variety of content on there to engage the user – this includes informative content on your offerings, blog posts, videos, and so on.
When everything is put together, you'll have a site that encourages users to stay on it for as long as possible.