Key Technological Developments in the Sports Betting Industry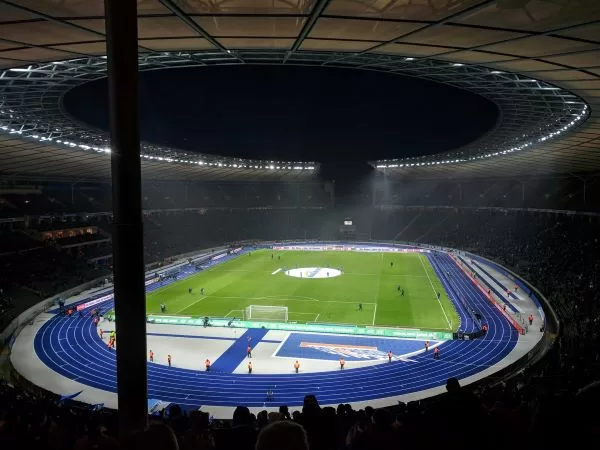 The advent of technology has dictated the fast pace at which the gambling industry moves today. For instance, big data analytics are being used by sportsbooks like WSN.com to improve user experience on websites.
The result of technology is access to online betting websites even while people are on the go. With a smartphone, bettors can check odds and markets anywhere, whether on a train or an Uber.
This article will discuss the key technologies pushing the sports betting sector.
The Best Technologies at the Heart of Sports Gambling
Here are the best technologies affecting sports gambling:
● Smartphone Apps
The most significant technology of all is the introduction of sports betting apps on smartphones. Years before the smartphone gained mass adoption; people had to walk to betting shops to place bets.
Sports betting was brought to smartphone users' fingertips. This has propelled an increase in betting revenue. Suppose you ask a random sample of sports bettors to choose between mobile betting and betting shops. In that case, a large majority will go for mobile betting. That's why the user interface and experience on betting websites have become enhanced.
Almost every sportsbook has its own smartphone app. These apps are available on the most popular operating systems, ensuring that deposits and withdrawals can be facilitated in an instant.
● Virtual Reality
Virtual reality has allowed sports betting sites to attract another section of tech enthusiasts. By introducing VR for live games and even simulated sports, more people have been curious to experience this part of betting.
Virtual reality is also highly utilized in the casino sector of the gambling industry. Today, there are spectacular designs in VR casinos that make the whole experience seem real.
● Blockchain
The blockchain has disrupted several industries, including the sports betting industry. The first and most common application of blockchain tech is bitcoin. E-commerce merchants are increasingly accepting Bitcoin as a method of payment.
As a result, sportsbooks have also begun to utilize cryptocurrency as a means of deposits and withdrawals. One of the key benefits of digital currency is the high level of cybersecurity and anonymity that it offers.
First, it is tough to hack a crypto wallet because of two-factor authentication measures. Second, punters can keep the betting part of their lives private since crypto wallets don't collect personal information.
Another way blockchain tech has revolutionized the sports betting industry is through the introduction of decentralized apps. Some sportsbooks create decentralized apps on platforms like Ethereum to open up a new target market.
● Live Streaming
Live streaming is another technology that has opened up a stream of revenue for sportsbooks. Years ago, sports bettors never assumed that live games would be watched on sportsbooks' websites, yet it is readily available.
Live streaming has improved, especially with 4G and 5G networks to reduce buffering. In terms of revenue, live streaming a game on a bookmaker's website increases the chance of punters betting on live games.
● Better Payment Options
Because of the heavy reliance on technology in different sectors, hackers are leveraging this to breach the security of online services. Online sportsbooks used to be hit with hacks in the past. These security penetrations usually led to customers having their financial details leaked.
However, today, sportsbooks utilize seasoned encryption methods to store customers' financial data. This has made it more difficult for a cybercriminal to access your personal details or internet banking data.
Conclusion
Sportsbooks across different regions of the world are experiencing bigger revenues each year, and technological innovations largely drive this. The best technological developments that have boosted the sports betting sector include smartphone apps, better payment options, and blockchain technology. Some other tech innovations include live streaming and virtual reality.