Nation's Number One Mexican Restaurant Cafe Rio Unveils New C.R.A.F.T. Culinary Institute and Headquarters in Salt Lake City
SALT LAKE CITY, Aug. 27, 2013 /PRNewswire/ — Cafe Rio Mexican Grill, the nation's number one Mexican Restaurant, has raised the bar yet again for culinary and training excellence with the opening of their new state-of-the-art culinary training facility located at their headquarters in Salt Lake City, UT: The Cafe Rio Advanced Food Training Institute, or CRAFT for short.
The CRAFT Institute is a multimillion-dollar investment aimed at building restaurant leaders, sharpening cooking skills, and fine-tuning the art and science that defines Cafe Rio.
Participants in the program learn about the passion and formula for success at Cafe Rio, which is focused on the quality of the food and the subtle flavour profiles that set Cafe Rio apart from other Mexican restaurants. At the CRAFT Institute, Cafe Rio restaurant managers, assistant managers and head cooks are required to master Cafe Rio standards through certification on customer service programs, food specifications, produce selection, cooking techniques, recipe knowledge and food safety.
"We are always excited to invest in our employees and we have created and designed this incredible culinary centre to support the development of our people. Building future leaders at Cafe Rio is just as important as serving delicious food every day," states Abe Hollands, Cafe Rio's Chief Operating Officer.
"Cafe Rio has been a leading company in Utah for years, bringing hundreds of jobs and giving back to local communities," states Utah Governor, Gary R. Herbert. "We are very pleased their headquarters, with the new CRAFT training institute, will remain in the State of Utah. Cafe Rio's notable success is clearly tied to their prioritizing training and education as they invest in employees."
"We're very happy that Cafe Rio has chosen to open their new, cutting-edge training facility here in Salt Lake City along with their corporate headquarters," said Salt Lake City Mayor Ralph Becker. "This investment is a testimony to this great Utah company's commitment to their employees and ongoing pursuit of food service excellence. We look forward to their continued success."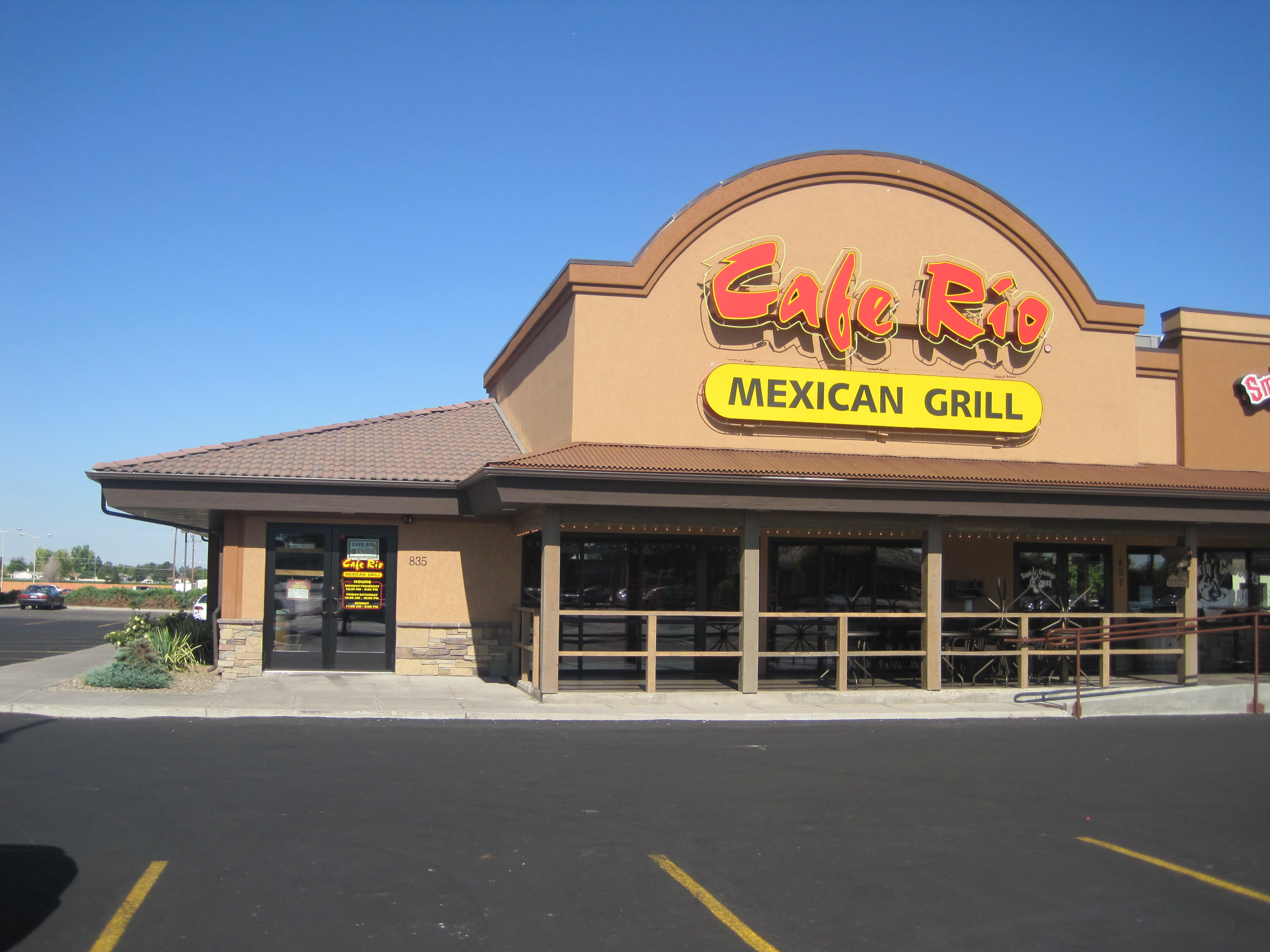 Cafe Rio, Inc.:
Cafe Rio, Inc., headquartered in Salt Lake City, Utah, has been serving its loyal customers fresh food since 1997. Their menu is inspired by the traditional Mexican cooking found in the Rio Grande region of Northern Mexico, Southern Texas, and New Mexico. Cafe Rio specializes in serving its customers the highest quality, made from scratch Mexican meals, using only the freshest ingredients.
http://www.caferio.com/blogs/press/cafe-rio-unveils-their-new-craft-culinary
Contact:
Cafe Rio Mexican Grill Media Representative
Jennifer Burns 
801-358-1858 
Email
SOURCE Cafe Rio Mexican Grill
RELATED LINKS
http://www.caferio.com
http://www.prnewswire.com/news-releases/nations-number-one-mexican-restaurant-cafe-rio-unveils-new-craft-culinary-institute-and-headquarters-in-salt-lake-city-221304321.html