Glee's Jane Lynch Joins Guns N' Roses Drummer Matt Sorum to Launch FundAnything Campaign for Adopt the Arts Foundation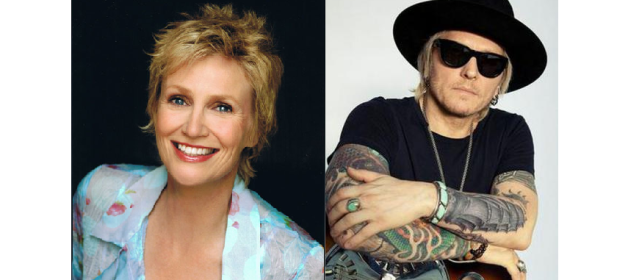 Crowdfunding Campaign Aims to Raise $85,000 to Bring Music Programs to Los Angeles Public Schools
GLENDALE, Calif., Aug. 28, 2013 /PRNewswire/ — FundAnything, the crowdfunding site started by Bill Zanker and Donald Trump is launching a crowdfunding campaign with actress Jane Lynch and rocker Matt Sorum. The campaign will raise funds for the Adopt the Arts Foundation, to bring music to the public schools of LA.
The organization founded by Abigail Berman and Matt Sorum, is on a mission to bring vibrant music and arts programs to the Los Angeles United School District, as a way to expand the horizons of children, and to counteract the deep budget cuts that have eliminated the music and arts curriculum from LA schools. 
Adopt the Arts is launching its FundAnything campaign (www.fundanything.com/ata) with a video starring Jane Lynch and Matt Sorum. In the video, Matt tries out some new songs on Jane in an attempt to come up with the perfect message for inspiring kids. He and Jane also get a little help from some of their famous friends who make surprise appearances on the video.
"We're so excited to launch a campaign that will help us expand our efforts to bring music into the lives of hundreds of school children who will now be able to practice and play an instrument and make music their very own," said Abby Berman. "The really important part of our efforts, and the thing that policy makers and school administrators fail to see, is that the music spills over into every other aspect of these kids' lives, adding colour, vibrancy, creativity, and instilling them with practical knowledge and self-confidence."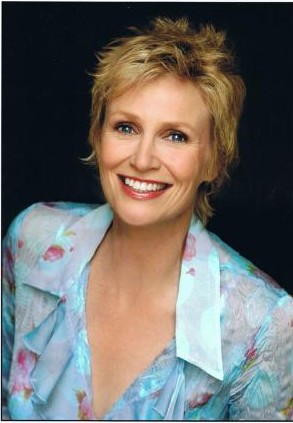 Jane Lynch, whose character Sue Sylvester on the hit television show Glee would rather walk on hot coals than see Wm.McKinley High School's Glee Club succeed, stresses the importance of providing music for its own sake, and as a springboard into a richer world. She attributes her own success to arts programs in school, and sits on the board of Adopt the Arts.
The Adopt the Arts Foundation sprang to life in 2010 when Abby Berman became aware that the music program at the Rosewood Avenue School, where her children were students, was scrapped because of budget cuts. Berman alerted friend and musician Matt Sorum, and the two jumped into action — adopting schools and restoring their music programs; and harnessing the star power of several actors and musicians to help raise awareness and funding. Aerosmith's Steven Tyler, quickly became a friend of Adopt the Arts, and not only understands the importance of a musical education, but also credits an elementary school music teacher for setting him on his road to success. 
In addition to the Adopt the Arts' FundAnything campaign, on September 15th the Foundation is holding its first large scale fundraising gala with an evening concert entitled "Peace Through Music." The fundraiser has a two-fold objective: to help raise funds for the underserved schools in the Los Angeles United School District; and to raise much needed awareness and funds for the education of girls in Pakistan. Matt Sorum will perform at the concert, and will be joined by Pakistani philanthropist and musician Shehzad Roy, singer Macy Gray, guitarist Slash, and other guest artists.
"Crowdfunding is a great way to raise funds for school programs because it invites parents and teachers to get involved to bring about positive change," said Bill Zanker, the co-founder of FundAnything. There's great excitement and optimism as funding becomes available and kids can once again benefit from being exposed to the arts."
The FundAnything Adopt the Arts campaign is looking to raise $85,000 in a 45-day period on the site. The funds will be used to implement a fully-operational elementary school music program, including hiring and paying the salary of an experienced music teacher.
About Adopt the Arts
Adopt the Arts Foundation brings together well-known artists, public figures, entrepreneurs, policy makers, and the general public to save the arts in America's public schools. The organization promotes the belief that it is morally and ethically incumbent upon all of us to foster the creativity, dreams, hopes, and imaginations of our children. Since the organization's founding in 2010, it has donated 1,000 instruments, and has provided modern band curriculum and vocal and instrumental classes to 30 elementary schools within the LAUSD (Los Angeles United School District). The organization's ambition is to band with other arts organizations and to bring music programming to undeserved schools throughout the nation. 
About FundAnything
FundAnything is a fast way for anyone to raise funds for anything. Individuals or groups can create campaign pages that highlight their personal stories or needs. Campaigns can offer incentives to contributors such as products, gifts and services. Campaigns can range from business startups and people dealing with personal crisis to celebrations of happy events.  There is no limit to the amount of money you can raise. Contributions go directly to the campaign creators, and they can withdraw their funds immediately. Donald Trump also picks projects he personally funds. The crowdfunding industry is growing quickly, and is expected to exceed $8 billion dollars by the end of this year.   
Contact
Karen Sperling
Sperlingreene PR and Marketing
201-543-7421
Email
Read more news from FundAnything
SOURCE FundAnything
RELATED LINKS
http://www.fundanything.com/ata
http://www.prnewswire.com/news-releases/glees-jane-lynch-joins-guns-n-roses-drummer-matt-sorum-to-launch-fundanything-campaign-for-adopt-the-arts-foundation-221465391.html