Most Expensive Motorcycle Brands in The World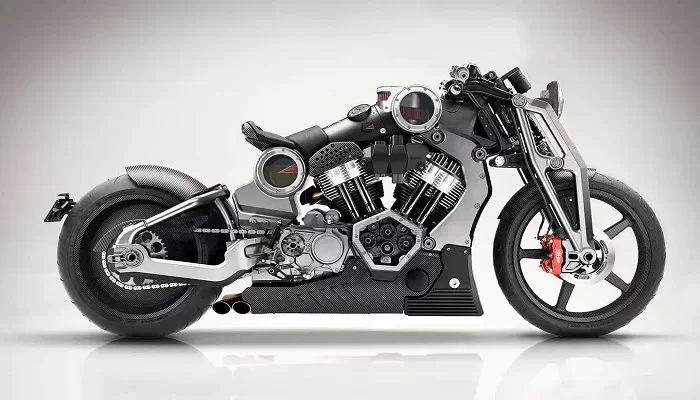 For many motorcycle enthusiasts, the wide variety of motorbike companies is overwhelming and choosing the best, according to their preference, becomes challenging. Not to mention the prices and detailed specifications that come with it. To choose only the best, some prefer a guide or a list to base their options and, therefore, decisions on, especially when they are only beginners.
So, here are the top 20 most expensive motorcycle brands in 2022:
1. BMW
With a net worth of $184.36 million, BMW, headquartered in Munich, Germany, if not the most widely known motorbike brand in the world, is among the most recognized. Since its founding in 1916, the brand only continues to flourish as it ceaselessly produces very reliable and luxurious rides in the market.
2. Honda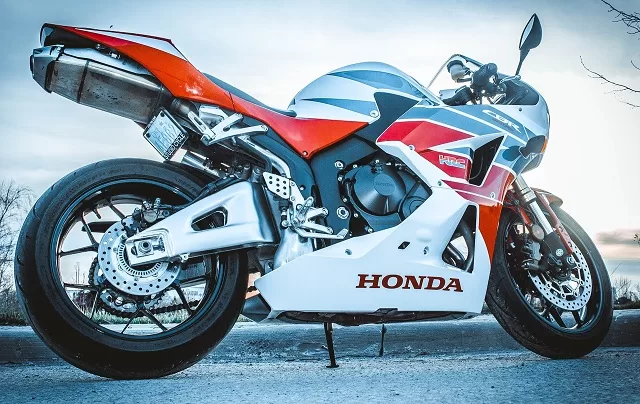 Honda has been in the market since the 1940s, and its net worth today is $101.23 billion. And because Japan is best known for its high quality, reliable, and durable products, the brand has only become more and more well-known and celebrated since its establishment in 1948.
3. Suzuki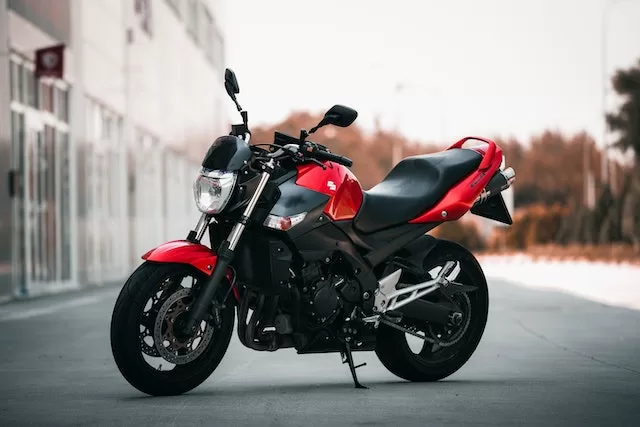 Known for its fashionable designs without compromising quality, Suzuki belongs in the world's top and leading motorbike brands up to date. The company is currently worth $13.94 billion and is spearheaded by Osamj Suzuki.
4. Harley Davidson
Harley Davidson, headquartered in Milwaukee, Wisconsin, is an American motorcycle brand founded in 1903 by Willian S. Harley, Arthur Davidson, Walter Davidson, and William A. Davidson popular for its smooth and speedy motorcycles, uncompromising safety and style. Today, they are worth $5.73 billion.
5. Yamaha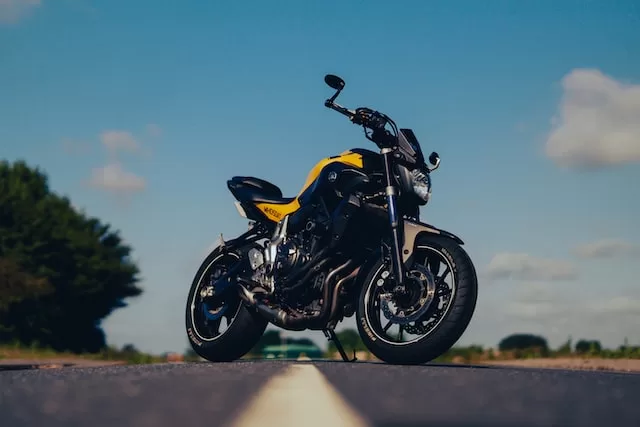 Another company that was founded in Japan is Yamaha, which is currently worth $6.64 billion and is best known for its outstanding engines. Such is also the main reason why it remains in the list of the most expensive and best quality motorcycles, globally.
Aside from the brand contributing to the motorcycle market, it also employs a little over 28,000 people worldwide.
6. Triumph
Founded in 1983 by John Bloor, Triumph is headquartered in Hinckley, Leicestershire, England, continuously producing retro designs across the globe. Today, the brand is worth $1.58 billion.
Motorcycle enthusiasts, with no monetary troubles, looking for sophistication and satisfaction always go for the incomparable Triumph.
7. KTM AG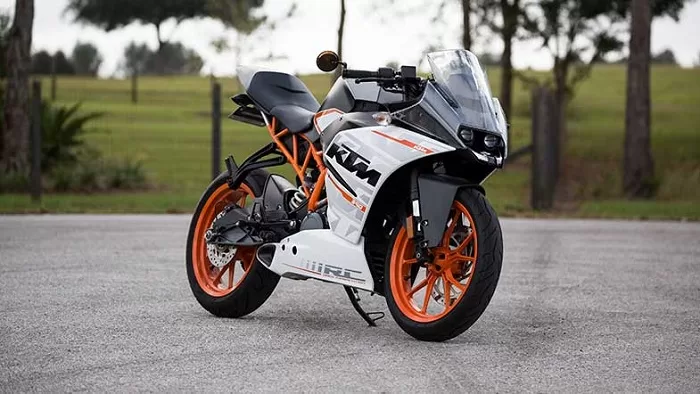 Widely known for its charming engine power and latest technology in the market, KTM AG, headquartered Mattighofeb, Austria, earns a spot in the world's best and most expensive motorcycle brands this year.
Currently, the brand is worth $1.6 billion, producing motorcycles and sports cars, employing over 2,000 people across the globe.
8. Ducati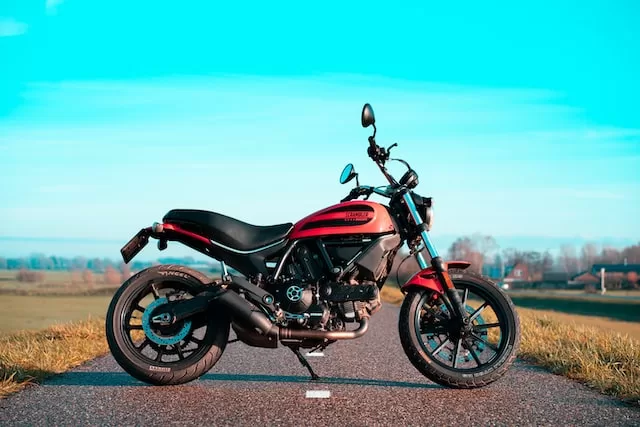 Popular for its excellent technical performances and designs, Ducati is worth every penny it demands. Founded in 1926, the brand is currently worth $38.48 billion. What it offers certainly justifies how much it prices its motorcycles, and everyone agrees.
9. Moto Guzzi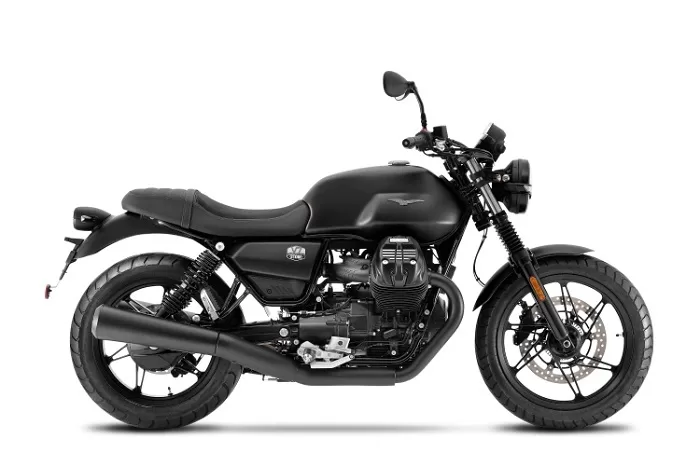 Moto Guzzi, founded in 1921 by Carlo Guzzi, Giorgio Parodi, and Angelo Parodi, is worth $1 billion today. It is headquartered in Italy, building motorcycles that are guaranteed to be made from only high-end, reliable materials that are long-lasting, which is the main reason for its price tag and the spot it holds in the list of this year's best and most expensive motorcycles.
10. Kawasaki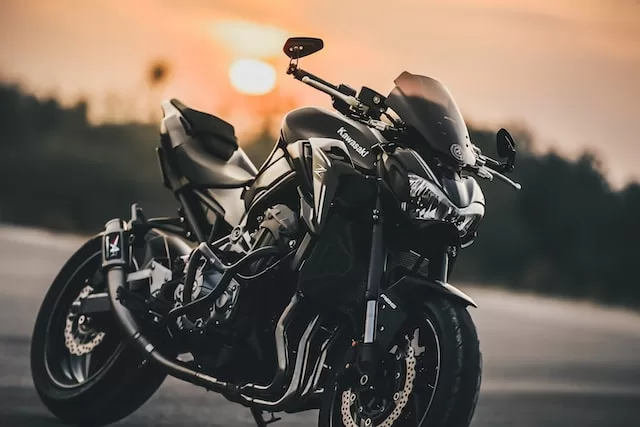 Founded by Kawasaki Shōzō in 1878, the Japanese motorcycle brand Kawasaki was first sold under the brand name Omega, but is now recognized as Kawasaki. It is popularly known to have its customers the most satisfied after purchasing, which explains why the brand is always on the list of the best and most expensive  motorcycle brands across the globe.
Kawasaki proudly employs over 34,000 people worldwide, impacting not only the motorcycle industry but the lives of many.
11. MV Agusta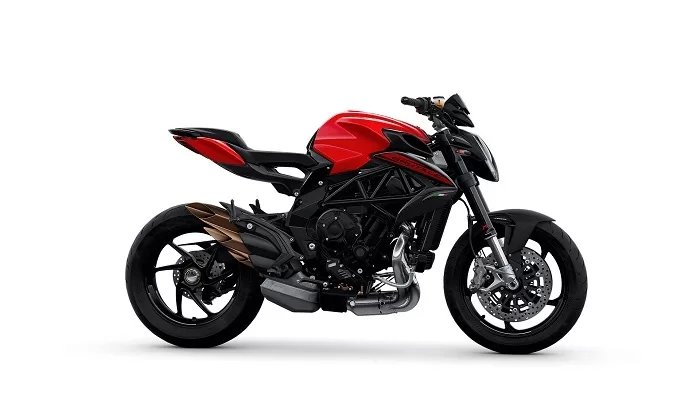 Another Italian and Italy-based motorcycle brand in this year's most expensive list is MV Agusta. The company was founded in 1945 by Giovanni Agusta and is now worth $700 million.
The brand, widely recognized for its rarity due to its limited edition production, always prioritizes quality first then design. Truly the epitome of quality over quantity.
12. Aprilia
Currently worth $500 million, Aprilia has recently been recognized as one of the world's most expensive motorcycle brands as it has uninterruptedly produced, and still continues to, sophisticated motorcycles to date.
The brand is based in Noale, Italy, producing motorcycles and scooters.
13. Neiman Marcus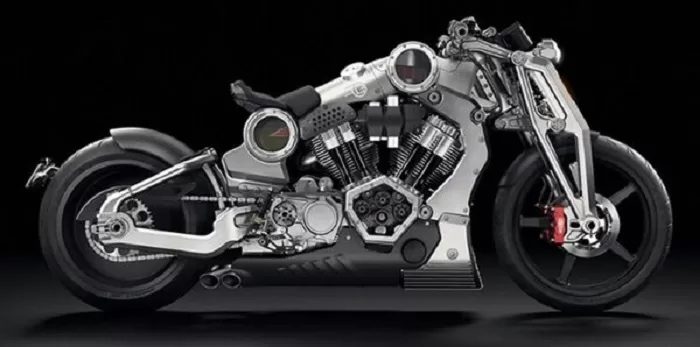 Neiman Marcus, headquartered in Dallas, Texas, is best known for its best creation, the Neiman Marcus Limited Edition Fighter. Today, the motorcycle brand is worth $11 million, putting it under the world's most expensive and high quality brands in the market.
14. AJS Porcupine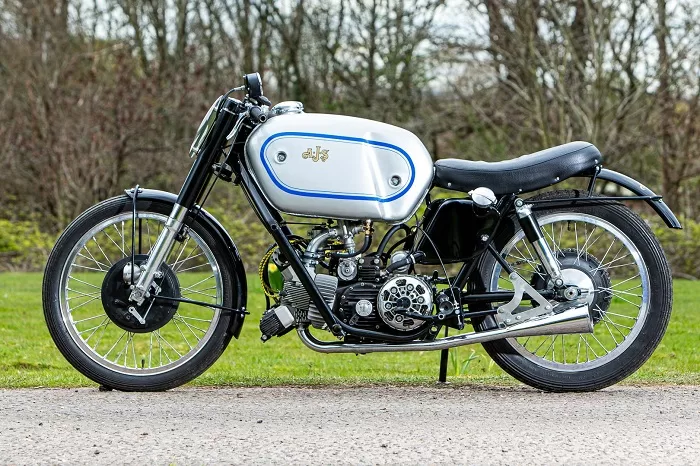 What began in 1949 by A.J. Steven as a bike manufacturer with several financial encounters, is now among this year's best and most expensive motorcycle brands, globally. During AJS Porcupine's start, and despite a few instances of monetary struggle, it managed to produce 4 Porcupine units, where one actually won the World Championship in the same year the brand was established.
Its best creation, priced at $7 million,  is undoubtedly the 1949 E90 AJS Porcupine
15. Ecosse Spirit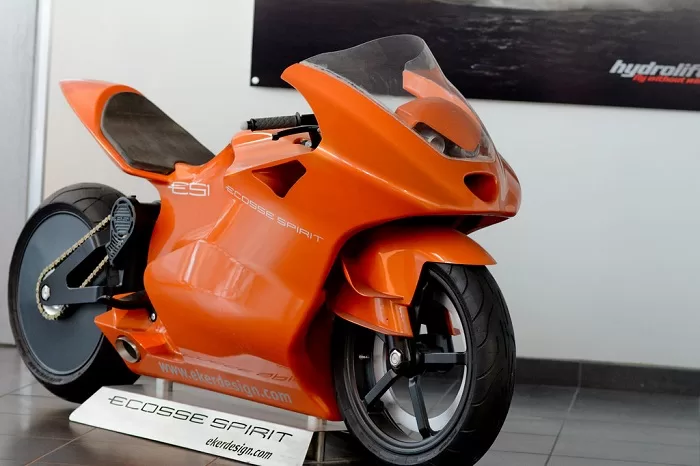 Ecosse Spirit, headquartered in Colorado, is mostly recognized bu its impressive technical details that definitely puts the brand on the world's list of the most expensive motorcycles in 2022. Slender, sleek, and revolutionary, the brand boasts its best creation, which is the Ecosse ES1 Spirit, priced at $6 million.
16. Hildebrand & Wolfmuller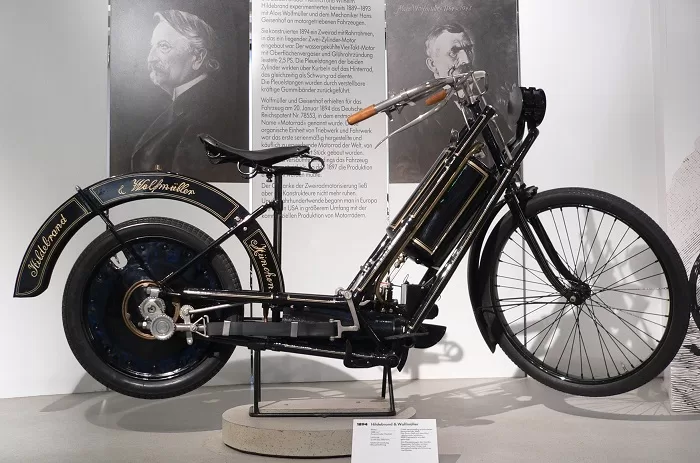 Hildebrand & Wolfmuller, founded in 1894 by Heinrich and Wilhelm Hildebrand, is now headquartered in Munich. The brand boasts their $3.5 million motorbike that will let you time travel. It has taken over the road, as well as the market, as it refined, reinvented, and expressed fashion into the motorcycle market.
17. BMS Nehmesis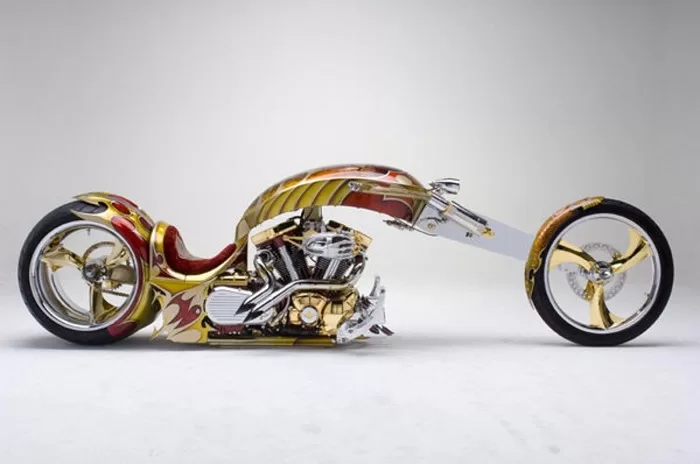 A fully functional motorcycle that has beaten the technical science of a motorbike is the BMS Nehmesis, founded by Sam Nehme. What sets it apart from others is its lack of a side stand and its yellow glitter detail. The motorbike is the brand's best creation to date and is priced at $3 million.
18. Dodge Tomahawk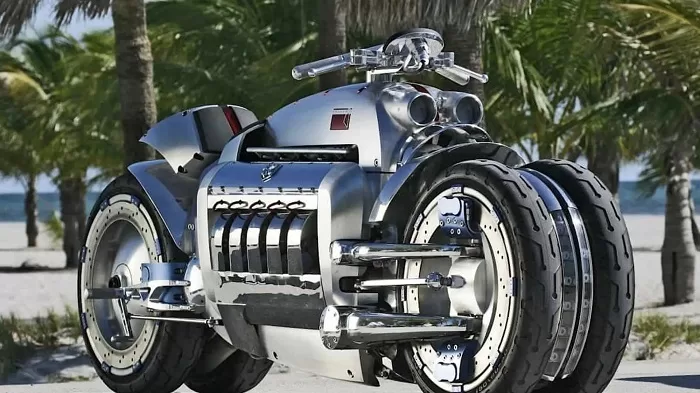 A beast in the market that uses a V10 four-stroke Dodge Viper engine is the Dodge Tomahawk, priced at $5.5 million. Theoretically, its top speed is 400mph, and in just 2.5 seconds, is capable of reaching 60mph.
19. Ecosse Motorcycles
One again, the Ecosse Motorcycles appear on the list of this year's most expensive motorcycle brands worldwide. The brand's Ecosse FE Ti CX Titanium Series, which is also an exclusive product for only 13 units of it exists, has been named its best creation to date, with the price of $3 million.
The prices may be unbelievable for some, but bike enthusiasts, especially men, understand and are willing to pay every penny these brands ask for. Whether it be for style, for comfort, or just for kicks.
Simply speaking, as long as there are roads to speed up on and men determined to ride fast and hang loose, the motorcycle market is not going anywhere. If anything, it is only going to flourish more and more over time.