5 Popular Auto Shows in the US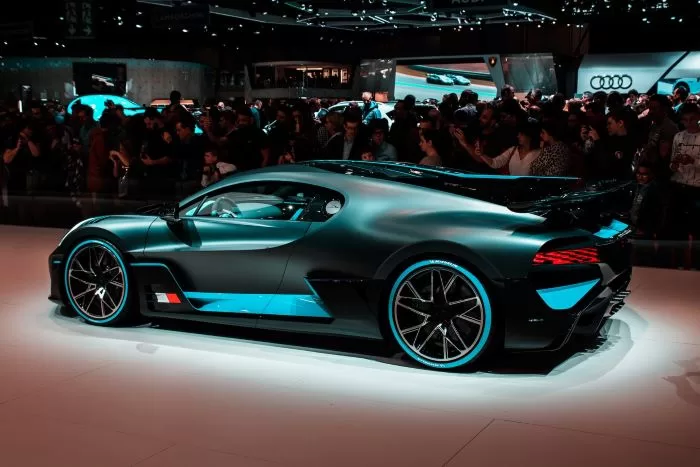 Attending car shows is the best way for the true car enthusiast among us to get information about innovations in the automotive industry, discover new patterns in vehicle designs and the sustainable developments in new cars. However, you don't have to limit yourself to car shows in Europe, as there are many great car shows in the US as well where you can get your fill as a car enthusiast. Read more about the most popular car shows in the US and how to apply for an ESTA.
New York International Auto Show
The first New York International Auto Show opened in November 1900 at what was then Madison Square Garden, making it the oldest and longest running auto show in the United States. Today, this show is held at the Jacob Javits Convention Center in Manhattan, making it the busiest auto show in North America. At this show, which is held every year for a week in April, both new cars and concept designs of cars are exhibited. There are also many educational opportunities for young car enthusiasts. For example, children of all ages can attend this car exhibition with their school and learn all about the technology and innovation involved in making cars. Schools can visit the show all week and are divided into classes.
The next c will be held from 7 to 16 April 2023, and will be open to the public from 10 April.
Chicago Auto Show
The Chicago Auto Show is the largest car exhibition in America. The show is held every year in February, and almost 1000 vehicles from almost every major car manufacturer are exhibited. During this auto show, there are various exhibitions of domestic and imported cars, trucks and SUVs, among others. Due to the wide and diverse range of vehicles on display, this is simply a car show where every car enthusiast can get their money's worth.
The next Chicago Auto Show will take place from 9 to 20 February 2023 and will be open to everyone from 11 February.
Atlanta International Car Show
Atlanta also has its own international car show, and it is held every year in March. The purpose of this show is to give manufacturers a chance to show what their plans are for the coming year. During the show, over 400 cars from different manufacturers are exhibited, including mainly high-performance cars and a selection of vintage and exotic vehicles. They have a well-organised test drive programme with a list of cars and makes that can be tried out. Children are also allowed to drive, provided they are over 8 years old.
The next edition of this car show will be held from 23 to 26 March 2023 at the Georgia World Congress Center in Atlanta.
Los Angeles Auto Show
The Los Angeles Auto Show is held every year in early November at the LA Centre. During this show, various new ideas about cars are exhibited, such as models that use elective fillings, venture cars and secondary sales of cars. Many models can be test-driven, interactive demonstrations are held, and you will also get to see the different finishing methods on cars. During this event, different models from all over the world are exhibited, as well as models from American car manufacturers.
Detroit Automobile Show
The Detroit Automobile Show is one of the largest automobile exhibitions in the United States. The exhibition is held annually in January and lasts for a week. After the press, giants in the car industry and charities have visited the auto show, the doors are opened to the general public for a few days. Besides the fact that several new car models are shown at this show, there are also car industry professionals present who can tell you more about the different models and how they were designed and made.
Visiting a car show with an ESTA
If you want to visit one of these car shows or combine several shows into one visit, you will need to apply for an ESTA. An ESTA is digitally linked to your passport once it is granted, and it can easily be applied for online. An ESTA is valid for two years and allows you to stay in the USA for up to 90 days. With it you can visit various car exhibitions across the US in one trip and enjoy all the news that is available on the car market.