Interview with Oladele Sotubo, CEO at Stanbic IBTC Asset Management Ltd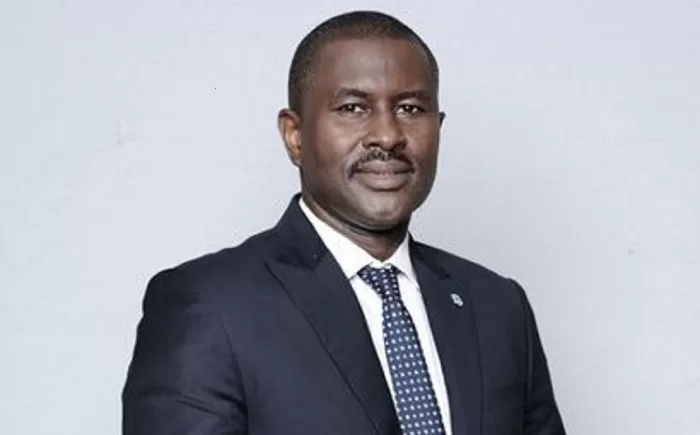 Stanbic IBTC Asset Management Limited commenced operations in January 1996 and is the largest asset management company in Nigeria with assets under management in excess of ₦800 billion from over 147,000 clients.
As a reputed finance company from Nigeria, Stanbic IBTC has won the "Best Asset Management Company – Nigeria" and "Best Mutual Funds Provider – Nigeria" awards for the year 2021.
Oladele Sotubo was appointed as the Chief Executive of Stanbic IBTC Asset Management Limited(SIAML) on 11 February 2019. He joined Stanbic IBTC in 2001 and has over 20 years of cognate experience spanning Investment Banking, Investment Management, Capital Market Operations and other financial services. Prior to his appointment as Chief Executive(SIAML), he was the Executive Director – Investments, Stanbic IBTC Pension Managers Limited where he was responsible for managing pension assets in excess of N2.7 trillion. He has also served in other capacities as the Chief Executive of Stanbic IBTC Stockbrokers Limited; Nigeria's largest Stockbroking firm in terms of transaction value.
Global Brands Magazine was pleased to have the opportunity to interview Oladele Sotubo, CEO at Stanbic IBTC Asset Management Ltd.
1. What is your professional background, and what events led you to become the CEO of Stanbic? What are your biggest three life accomplishments? 
I graduated with a degree in Economics and obtained an MBA specialising in Finance. I am a Fellow of the Chartered Institute of Stockbrokers (FCS). I did not only practice as a stockbroker, but I have managed the largest brokerage firm in Nigeria (Stanbic IBTC Stockbrokers Limited) for five years and the company remains number one till today. I moved from the "sell-side"of the market to the "buy-side" as the Executive Director of the largest Pension Fund Administrator "PFA"; Stanbic IBTC Pension Fund Managers Limited where I was responsible for the running of over three trillion-nairaAUMfor four years. From this role, I moved to my current role as the CE of Stanbic IBTC Asset Management Limited; also, the largest Non- Pension Asset Manager company in Nigeria with AUM of over N860 billion. I have had the opportunity of working in a different segment of Investment Banking and these have equipped me with the required skills and exposure.
2. What are you personally bringing to StanbicIBTC that it wouldn't get from having a different CEO?
I have been with the brand for over 20years, with Board leadership roles across 3 entities. These entities have attained and maintained market leadership positions for over 10years. Given the depth of my experience with the brand, I have the rare opportunity of being exposed to and applying world class principles and practices on several subject areas such as leadership, risk management, innovation, corporate governance etc… To have spent these number of years and operated at the executive level shows not only an alignment of values and culture but also my ability to continue to lead the delivery of valuable solutions and services to customers through a thorough and well-executed Innovation and products development process.
3. What are the key responsibilities of an asset management company's CEO? What do you focus on an average day at work?
Basically, my role is about our people and our customers. Setting the vision and objectives, providing clarity on our purpose, having a clear understanding on our business strategy and model, providing the necessary environment to thrive and enabling them to actualize their potentials whilst correspondingly delivering value to our customers and other stakeholders. I also help manage various roadblocks and challenges to delivery through constant engagement with both internal and external stakeholders. Another key part of my work is risk management, keeping abreast of emerging risks and ensuring effective controls over the various risks embedded in our business. We hold both shareholders' and investors' funds in a fiduciary capacity, ensuring that all our processes and practices enable the protection of these funds remains an ongoing priority for me.
4. How do you see the company changing in two years, and how do you see yourself creating that change?
Change is constant. Our customers' preferences as it relates to how they want to be served, when they want to be served as well as what they want to be served with are constantly evolving. Therefore, the industry needs to continue evolving to remain relevant for the client of today and that of tomorrow. I would say that we are at the forefront of this journey, given how we've evolved over the past few years. In terms of specifics, we are transforming into a more digitally & data-driven and led organisation, this means that we are redefining our values around how we can digitally solve our client's problems and also offer them solutions that align to how the world around us changing. We have seen regulator's response to the emerging assets classes being created, we are also seeing how investors' risk appetite is evolving. I see myself, championing and driving these changes. The second is how the workour people do is evolving I am driving the processes for ensuring that all the relevant capabilities requirements in our imagined new world are adequate embedded within the team. Afuture-ready team that is empowered to do meaningful work is very much essential.
5. How do you differentiate Stanbic IBTC from your competitors? Why should a customer open an account with you instead of another asset management firm? Give us an elevator pitch for Stanbic IBTC?
We do not push products. We match our solutions to clients' needs whilst ensuring the safety of investors' funds, sustainable returns, and excellent service. For us that is value, and it continues to be the bedrock of our competitive advantage.
6. Nigeria's financial industries are apparently in turmoil right now, with some key players facing financial difficulties. How do you plan to avoid facing the same issues as them?
Simply, by doing the right business the right way. We have a reputation for integrity and corporate governance in the industry. This has been the secret of our continued success. And at a time like this when we face such difficulties, the demand for transparency, professionalism and openness would continue to endear our clients to us.
7. Did you react to the pandemic with any special measures or changes to how you do business? Did it have any significant impact on Stanbic IBTC's bottom line?
Yes. Most companies were forced to make changes to the operating models because of Covid-19. In our case, we were already in the transformational process and the pandemic simply helped us to get there quickly. Our approach was not temporary, we knew earlier that the impact of the pandemic would be long-term on businessessuch as significantly changing how a business operates. So, we made both short-term as well as strategic changes. For instance, we redesigned roles to be more meaningful and retooled our people to be better engaged. Also, we empowered our people (through training and work tools) to be able to work remotely. This is not a short-term measure. Our staff would continue to have the flexibility on the how or where of work. We saw a growth in our bottom line despite a challenging business environment.
8. How relevant do you think fintech is in Nigeria? How critical is it to the future success of Stanbic IBTC? Do you think Nigeria will ever fully adopt fintech in the near future, or is the country too entrenched in tradition?
Fintech is and would continue to play a significant role in shaping the future of Nigeria. Nigeria has a teeming population of youths that are tech-inclined or tech-savvy. In recent times, we have seen different fintech companies springing up and attracting huge seed funding and investments. This is a testament to the fact that fintech is here to stay and they have a very robust business model. As a business, we have observed how the pandemic unlocked a new era of fintech advantage and dominance. So, we believe that fintech would play a major role in our success. Client engagements, process improvement, data insight-driven, social space and connectedness would be heavily influenced by fintech solutions. We are beginning to identify and take steps to position ourselves as an organisation.
9. Does cryptocurrency pose a threat to Nigeria's fiat currency and banking system? Are you in favour of decentralised blockchain technology? Is Stanbic IBTC evolving to accommodate crypto, or will it continue to focus on traditional asset management?
The problem with cryptocurrency is that it does not currently fall under any major regulatory purview. With time, this problem would be resolved and some of the fears around crypto will dissipate. I do not share the sentiment that it poses a threat to Fiat money, but the adoption will depend largely on the stage of economic maturity of Nigeria. Stanbic IBTC would continue to monitor development and regulation in this area.
10. What advice do you have for someone who wants to become the CE of an asset management company? Should they follow the same path as you did? What would you do differently if you could do it all again?
My advice for someone who wants to become a CEO will be "be ready to serve, sacrifice and be consistent along the path to becoming. Getting to the top is never a dash but a race that requires consistent diligence, self-development, investing in self and others, looking for and working for organisations whose values aligns with yours and be ready to embrace the principle of delayed gratification"