How To Make A Branded Hashtag That'll Easily Go Trending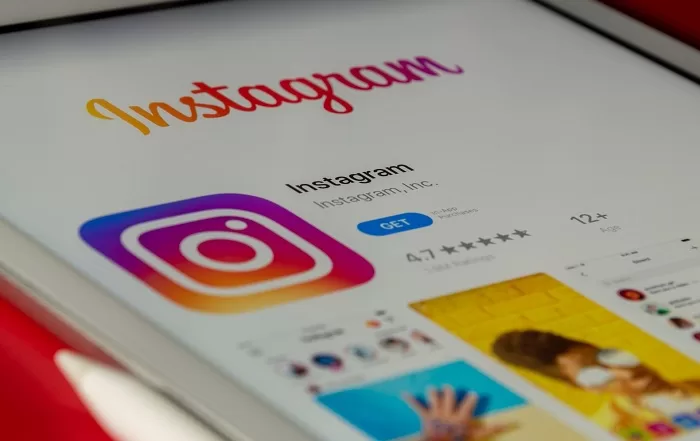 Knowing your way around trending Instagram hashtags is one of the best ways to ensure you can reach your customers and stay ahead of the competition on social media. Instagram hashtags are more than just a way to add some pizzazz to your advertising campaigns. They're also an excellent tool for helping customers find the content they really care about.
By using specific hashtags in your content, you improve your chances of exceptional reach and draw more customers towards your brand.
Of course, it takes more than just the latest trending hashtags to make your company an Instagram success. To earn the highest number of engaged Instagram followers, you'll need a comprehensive hashtag plan, complete with branded hashtags.
What Is A Branded Hashtag?
In a world where customers use hashtags to sort through content online, a branded hashtag can be an excellent way to grab attention, and even engage your audience. When you create a branded hashtag, you essentially give users a way to connect with your business through social media.
Whenever someone uses your hashtag, you'll see their post listed alongside other user-generated content associated with your brand. This makes it much easier to source content for social proof purposes. Creating a hashtag for your brand also immediately generates a conversation about your brand, giving you more ways to reach new customers.
Certain branded hashtags can also act as a kind of call-to-action phrase. When Lays used the #DoUsAFlavor tag, they encouraged people to get involved suggesting their own flavors for Lays potato chips.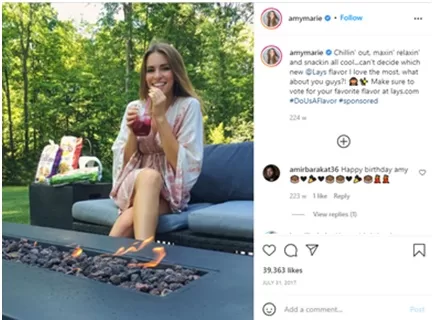 The Benefits Of A Branded Hashtag
As mentioned above, the biggest benefit of a branded hashtag is usually reach. Using a branded hashtag optimizes your content for discovery and makes it easier to connect with the clients most relevant to your company. Other benefits of a branded hashtag include:
Improving traffic: A good, branded hashtag not only improves your position on Instagram, but it can also help with your SEO, too. People mentioning your name on social media can help to send customers back to your website and other social media pages.
Insights into brand advocates: Choosing a branded hashtag helps you do some excellent research into your target audience. The people who use your tag are generally going to be more interested in and connected with your brand. These are also the people you can leverage to improve your chances of social media success. 92% of customers trust advocate recommendations.
Campaign measurements: Tracking brand hashtag usage can give you an insight into which of your campaigns are the most successful. You can even calculate the overall appearance of your brand across multiple channels, as hashtags aren't just present on Instagram – they're on every social media channel.
Create UCG: A branded hashtag which also performs as a call to action is an excellent way to build user-generated content. This is the highly trustworthy content your followers are most likely to respond to emotionally. Disney's #ShareYourEars campaign is an excellent example of how effective branded tags can be for building UCG. Disney even got influencers to take part, Chiara Ferrangi's post using the tag got a massive 584k likes.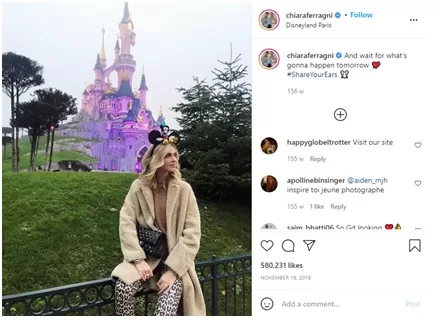 How To Make A Branded Hashtag Trending
When used alongside other trending Instagram hashtags, branded tags can significantly improve your social presence. The key to success is figuring out how to make your chosen tag as appealing as possible. Here are some tips to get you started.
1. Identify The Kind Of Branded Hashtag You Need
There are various ways to create a unique branded hashtag. The most common option is to create a tag featuring your brand name. This can significantly improve your brand reach and get people talking about your company at the same time. For instance, Tarte cosmetics used the #TrippingwithTarte hashtag to encourage posts of customers using their cosmetics during an adventure:
Other options include:
Product hashtags: These are hashtags which feature the name of your product, rather than the brand. For instance, Coca-Cola used the #ShareACoke campaign hashtag. If you want to draw more attention to your product than your overarching brand, try using this kind of tag.
Campaign hashtags: If the name of your marketing campaign is more crucial than the name of your business or product, focus on that. Campaign names in branded hashtags are usually a good pick for a campaign that stretches outside of social media. For instance, the Always #LikeAGirl campaign was also present on the company's website, television adverts, and within various experiential marketing efforts.
Tagline hashtag: A tagline hashtag is something using your brand slogan or strapline, rather than your name or product name. For instance, the phrase #JustDoIt immediately gets customers thinking of Nike, but it also encourages action – perfect for trending Instagram hashtags.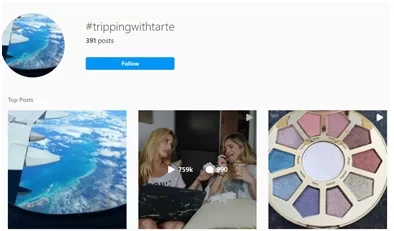 2. Do Your Research
One of the most important things your branded hashtag can be is unique to you. The last thing you want is to choose a tag that's too similar to something already present on Instagram. This will confuse your audience and could end up sending the customers you engage to the wrong business.
Check Instagram thoroughly for any trending hashtags similar to the options you've drawn up for your company. If you're using a branded hashtag with your name, like #MyCalvins, you should be safer than if you were to use a more generic phrase.
Even if you're safe on Instagram, make sure you check other social channels, too.
Remember, hashtags are cross-channel concepts, which make an impact on all of your social channels. If customers see your tag associated with something completely different on Twitter, then see it connected with you on Instagram, they're going to be confused.
While you're doing your research, remember to:
Check for double meanings: Ensure your words won't read unusually when placed into a hashtag with no spaces. You can miss a big mistake in your phrase when you're capitalizing the start of each word.
Be aware of cultural differences: Remember to look not just for hidden meanings in English, but also in other languages. You might even want to check what kind of phrases new generations are using – just in case.
Consider current events: Be careful your chosen phrase couldn't be linked to a negative current event. For instance, the tag #LookingBomb would go down terribly after a terrorist attack in a large place.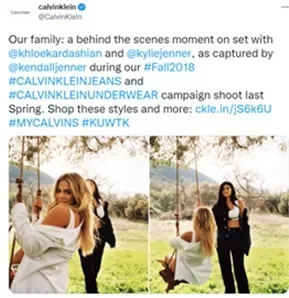 3. Be Creative In Creating Hashtag Options
Provided you're careful with the research and evaluation parts of creating your hashtag, there's a lot of freedom for you to be unique with your choice. A great hashtag needs to feel special, clever, and enticing to grab your audience's attention.
Don't simply create one hashtag with your brand name in it. Get your entire team involved in experimenting with ideas. Think about the phrases and terms most likely to stick with your target audience, based on what you know about their preferences and use of language.
The best hashtags are usually:
Short and simple: The shorter your tag, the easier it is to remember, use, and type when looking for your campaigns.
Funny or interesting: A play on words can be fantastic when creating trending Instagram hashtags. For instance, #DoUsAFlavor is a pun on "Do us a Favor."
Inspiring: If you can't make your customers laugh, make them think. Meaningful, inspiring, and powerful hashtags do well on Instagram. When L'Oreal launched the #WorthSaying hashtag, they encourage users to share messages they thought were important on social media: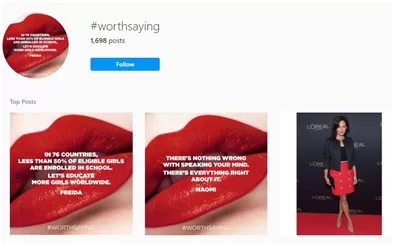 4. A/B Test Your Hashtags
Often, the easiest way to ensure your branded hashtags are generating the right results is to test their performance as frequently as possible. A/B testing is a great way to see which words, phrases, and ideas are most likely to connect with your followers.
One option for A/B testing on Instagram is to use different versions of your branded hashtag in your Stories. Since Stories posts are only temporary, you can share them with your audience at the same time and highlight the same content, but see if your responses and engagement go up when you use different variations of your hashtag.
Facebook also has some handy split-testing tools to help you out if you're running paid campaigns. This allows you to serve different paid ads to specific people, to calculate which of your hashtags generate the best results.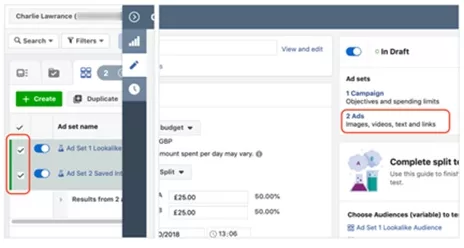 5. Choose A Promotion Strategy For Your Hashtag
Once you've chosen a branded hashtag that makes sense for your brand, the next step is promoting it. The right promotional strategy will depend largely on your target audience and the promotional efforts you've used successfully in the past.
Some options to try include:
Promoting your campaign on other channels: Sometimes, the best trending Instagram hashtags get their start on other platforms. When you launch your branded hashtag for Instagram, make sure you're using it on your other social accounts, too. This will accelerate your reach and help to connect you to a wider audience. You can even add your hashtag to your email marketing campaigns and website content.
Try a competition: Contests and giveaways are some of the best ways to gain attention on Instagram. To convince people to start engaging with your hashtag and using it, promise them a fantastic chance to win something. At the end of your campaign, you can choose a "winner" from everyone who got involved with your campaign
Collaborate: Collaborating with influencers, other brands, and partners is a great way to improve the impact of your branded hashtag. When your customers see someone they trust using your tag; they'll be more likely to use it, too. RedBull's #PutACanOnIt campaign earned the attention of countless influencers and everyday people: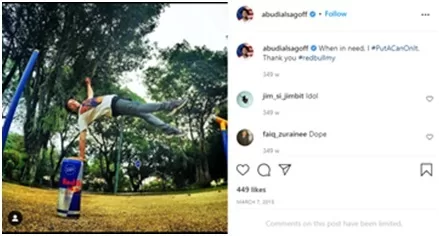 Making Your Own Trending Branded Hashtags
Creating your own trending branded hashtags is an exceptional way to boost your chances of growing your Instagram presence. With branded hashtags, you encourage customers to create user-generated content, help other clients to find your brand, and boost your credibility on social media.
Now you know what it takes to create a trending Instagram hashtag of your own, all that's left is to go and design your new hashtag.