7 Most Useful Social Media Management Tools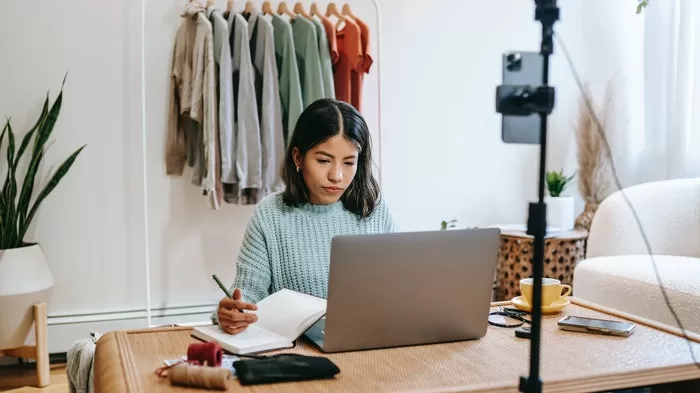 It's common for businesses to use social media as one of their primary marketing tools, and it isn't hard to see why. Platforms like Twitter, Facebook, and Pinterest have millions of users looking to capitalize on the next big thing for personal and professional reasons.
Having a cohesive social media presence is essential for any small business. To complete this enormous task, use these seven social media management tools and software in your startup.
1. Brandfolder
In the world of social media asset management, Brandfolder reigns supreme. Instead of searching through your entire asset library to find that one graphic you're looking for, Brandfolder speeds up the process by acting as a one-stop shop for your digital assets.
Brandfolder does more than just organize your assets. It also helps your social media management team stay on brand and upload, create and publish your files directly.
2. CoSchedule
CoSchedule isn't just a social media management tool; it's also an impressive calendar that helps you schedule your posts. Through CoSchedule, you can collaborate with your team to create social media posts, events, tasks, and content. It's a great tool for organized marketers.
One of its most powerful features is ReQueue, which allows teams to quickly fill in gaps in their social media schedule. Thanks to CoSchedule, your followers won't ever have a dull moment.
3. Later
Later claims to be the number one marketing platform for Instagram users. Without a doubt, it's one of the most cost-effective tools for scheduling, planning, and analyzing social media content, and not just for Instagram. Later also integrated with Pinterest, Twitter, and Facebook.
In just 20 minutes, users can operate Later's drag and drop features to upload a week's worth of social media posts. Later will let you preview and interact with your queued marketing posts.
4. IFTTT
If This Then That (IFTTT) allows businesses to unify their posts on different social media platforms. You can use its tools to build your own commands that interact and engage with other applications. When a situation triggers, the app will automatically initiate an IFTTT sequence.
For instance, if you post an image on Instagram, IFTTT will tweet that same image to your Twitter feed. It's possible to automate your entire workflow by using various IFTTT commands.
5. SocialOomph
With an incredible name like "SocialOomph," you can't go wrong. Although SocialOomph does have typical social media features, it also has some unique offerings. For example, this software can keep your Twitter inbox clean and provide specific tools that help increase follower count.
SocialOomph has both a paid and free plan, but we recommend buying it if you run multiple blogs. Both its Professional and Business Suite provide add-on features that promote growth.
6. Canva
Canva is one of the most popular ways to create fast, stylish graphics all from your web browser. While there are more powerful alternatives out there, Canva wins out for its simplicity and ease of use. You don't need to be a graphic designer to take advantage of its software.
With Canva, businesses can create business cards, book covers, and flyers, all for the low cost of free. Its premium features include transparent PNGs, access to assets, and much more.
7. Sparktoro
Sparktoro gives users an inside look at what their audience is talking about, including their most-used websites, hashtags, and follows. Sparktoro has a free plan that includes ten searches a month, which is more than enough for businesses who want to test out this product.
Entering terms into Sparktoro will give you an estimation of its audience size. Use audience insights, like hashtags and frequently used phrases or words, to connect with your followers.