How Roof Top Tents Make for a Great Holiday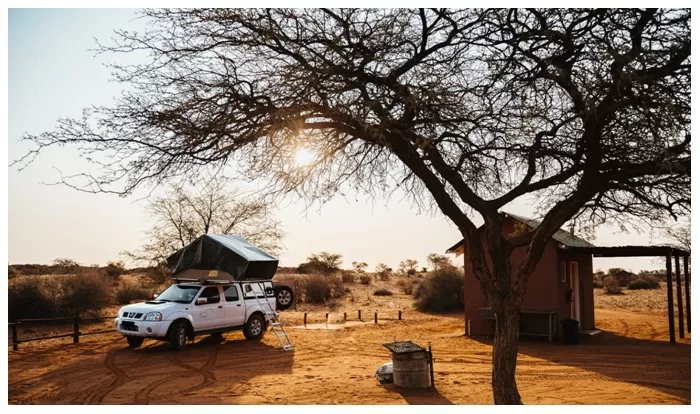 When the 9 to 5 grind becomes too burdensome, it's time for a well-earned holiday. You can jet set off to an exotic location and really immerse yourself somewhere new, but it's often an expensive endeavour that only winds up adding to your everyday stresses once it's time to foot the bill.
There's got to be a better way to enjoy the holiday without bidding g'day to your finances.
That's what makes the tried-and-true road trip ever so alluring. For a relative song, you can pick up and get gone on an adventure that will bring you cherished memories that you'll relish time after time.
On the road, there are loads of options for where to lay your head down and catch a snooze between sights and sounds, but nothing really lends itself to the experience quite like camping. And while traditional camping tents are a great option, roof top tents are becoming increasingly popular for outdoorsy folk of all sorts.
What makes them such a fantastic option? Let's explore the many reasons why you might consider it for your next walkabout.
Easy Setup
If you've got the wheels and the roof to get this thing situated, you've got all you need for a spacious retreat when it's time to give up on the red eye and take a well-earned snooze. You could search the highway for a place with some last-minutevacancy but getting out on a walkabout is about giving up those modern conveniences that distract us from the allure of the open road.
You want something authentic. Something that really enhances the flavour of adventure in true Outback fashion.
Whether you've got a hard shell or soft shell, a roof top tent fits with ease in the back of your dual cab and tub rack. You'll need only three minutes to get it upright and ready for you to get inside and get some shuteye.
Try setting up a standard tent in that amount of time. Good luck, mate!
Pest-Free Is the Way to Be
Just because you're out connecting with nature doesn't mean you want to literally invite them into your sleeping quarters and shack up. Elevating your tent on the roof of the cab is a near-guaranteed way to keep the dormitory pest-free.
Beyond making sure you don't wind up with unwanted bed mates, it might actually save your skin from dangerous crawlies like spiders, scorpions, snakes, and other creatures that might cut your holiday short and land you in the hospital.
No creepy crawlies in the night to interrupt your beauty sleep. No dangerous critters to keep a close eye out for. Just uninterrupted peace and quiet from on high with your convenient roof top tent, just the way it should be!
It's Dry Up High
Never mind the creepers, what about the elements?
If you're being buffeted by an unexpected monsoon, you'll be thankful to be sitting atop your 4×4 keeping off the newly drenched ground. Sure, you can try swinging the same results with a series of well-placed tarps, but you're still better off in the event that the rain causes flooding.
Up high, you're protected. Instead of clambering to make sure you're not going to be washed downstream, you can sit safely from your roof top tent and just enjoy the pitter-patter of the raindrops on your soft- or hard-shell top. Plus, they're perfectly waterproof, so no risks of seepage or intrusion to speak of here.
Rainstorms are just ambiance when you're sitting pretty atop your cab. Roof top tents guarantee you're safe, comfortable, and dry.
It's Comfy and Spacious
So, you're out having a walkabout and you're committed to the adventure. Good for you, mate, you're really showing them on this one.
But just because you've elected to explore new uncharted territories doesn't mean you can't have some creature comforts. You still want living space that you can sprawl out and stretch, a place for your things, and a comfy spot to rest up after a long day exploring, driving, and getting out and giving in to life.
That's where the roof top tent really shines. Many feature a built-in high-density foam mattress that outperforms and beats the living heck out of a regular old sleeping bag. Plus, you've got space for days up there. That's room for your stuff, room for your passengers, and loads of room for you to really stretch out and get the best night's sleep you've ever had while camping.
Just because you're going off the map, off the grid, and off-roading doesn't mean you need to feel off after a poor night's sleep.
It's Got That Vibe!
Let's not act like there aren't intangible reasons here. Beyond the many useful features of roof top tents that make them a really smart buy and a great way to enhance your next holiday outing, there's the added benefit, albeit superficial.
They're cool! And they automatically induct you into a tribe of roof top tent users that give each other that silent nod whenever they see one another. It's one of those "if you know, you know" kind of deals.
But it's totally true. You get to have that #VanLife vibe without actually living in a decked-out van. Instead, you've got everything you need with just your ride and a high-quality roof top tent that makes the experience super luxe even though you're roughing it out there.
After all, it's great to have things that add real value with loads of useful features, but we also love just looking up at these things and beaming with pride. Oh yeah. That's my truck. That's my tent. And she's a beaut.
Canyon Off-Road
Roof top tents are a great investment if you're the adventuring type, and Canyon Off-Road has some of the highest quality soft shell and hard-shell type tents that will make your next walkabout a real pleasure.
You want something with high-quality construction that's loaded with features to really get you feeling that trademark pride and satisfaction that comes along with owning and using roof top tents as your accommodations on the walkabout. Trust us. The right roof top tent takes your camping game to a whole other level.
Try it out, mate, and thank us later!