Essential Digital Marketing Tips for the Struggling Business Owner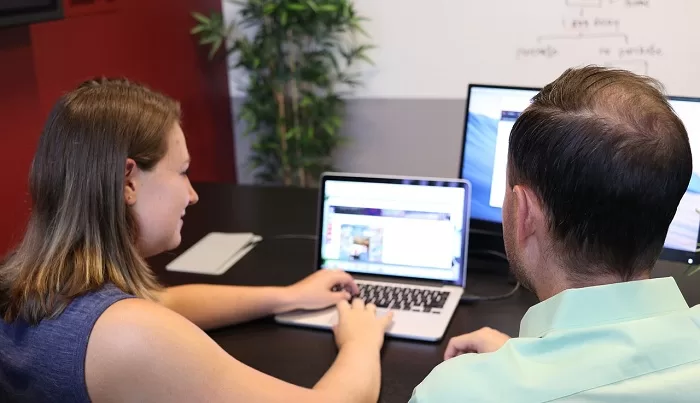 One of the most common reasons business and store owners tend to struggle is due to the lack of relevance. Even if the business owner pushes for higher quality products and services, it will not make too much of a difference if only a few people know the business exists. Such is the reason why marketing – digital marketing – is considered to be the core of any company's strategy.
A company cannot find success in this day and age without focusing on digital marketing, and it's often the only way to gain relevance as a struggling company. For those who need help when it comes to marketing matters and ensuring their brand gets the necessary exposure, here are some of the best digital marketing tips available.
Focusing on search engine optimisation
For companies that want to build their online reputation from the ground up, it would be a good idea to look into search engine optimisation or SEO packages provided by agencies like Ocere. SEO's primary benefit is that it does not cost a significant amount to get started. Even a new business with tight budgetary constraints can make a difference with the help of SEO. For those unaware of what it can do for a company, SEO gets the attention of powerful search algorithms, such as the Google algorithm.
The more the algorithm notices a company website, the higher it will rank in the search results. Considering how many people use Google on any given day, it's no wonder why SEO specialists are always in high demand. As if that wasn't enough, SEO is a series of best-practice methods that can help startups make the most out of their opportunities without being overwhelmed by a surge of popularity. As far as digital marketing strategies go, SEO is one of the most user-friendly of the lot, and companies can undoubtedly learn much from watching SEO specialists work.
Digital marketing goes hand in hand with online reputation management
Aside from the use of SEO specialists, it would also be a good idea to look into online reputation management or ORM. Similar to SEO, there are experts in ORM that can help struggling companies get the attention of their audience. One of the things to remember when it comes to ORM is that the Internet rarely forgets, which is why some companies end up failing. All it takes is for a company representative to argue with one of its clients to cause no end of trouble.
Aside from ensuring that companies maintain a professional and neutral tone, ORM specialists will also encourage online users to provide reviews for a company. While positive reviews are the point of gathering feedback, negative reviews can be similarly useful when handled right. For example, a company that takes the time to listen to customer feedback, however negative, and offers solutions to rebuild trust will always result in positive attention for the business. Even if the online user no longer decides to reply, the effort of the company to make amends is enough.
Finding a way to narrow the playing field
One reason why some companies end up faltering when it comes to relevance is the fact that the target audience is too wide. For example, a company that decides to market to locals or nearby areas instead of the national levels will deal with less competition. Some startups make the mistake of casting their marketing net too wide, which means competing with the best in the business.
Most businesses are better off focusing on as narrow a playing field as possible to ensure that they get the attention of their target demographic. One great way to get the job done would be through blogs and articles. With well-written long-form content, a company can effectively market their products and services while simultaneously writing about local events. It's a good way of getting people to read more about the company and encourage them to potentially make a purchase.
The use of blogs and articles can also help with SEO, as it provides many more opportunities for the algorithm to find and index the company website.
Digital marketing through accessibility
Another prime example of digital marketing is video content. While video content can seem straightforward, it's all about taking advantage of the little things. While a business can use video content and experience a good amount of success, things can always be better. For example, a video with different translations can open up a new demographic. The same thing goes for closed captions for those who might have a hard time hearing the content.
For a marketing campaign to realise its full potential, it's crucial to consider accessibility no matter the scenario. In most cases, a struggling business can turn things around by taking advantage of accessibility.
Getting the help of content creators
Aside from trying to get the job done with the help of professionals and accessibility, you can also avail of the help of social media influencers and content creators for a surge of popularity. Getting into a partnership with content creators from YouTube, for example, might not seem like such a big deal, but some of the most popular content creators have tens of millions of subscribers. Most users also appreciate the help of sponsors as they know that their favourite content creators are being supported.
It's a good way to help establish a relationship with a content creator's audience. You do not have to go for the most popular influencers. Choosing those that are slowly but surely on their way up will help company owners pace themselves. It's a way of showing good faith to those that might only need a push in the right direction, similar to your business.
One of the best parts about digital marketing is the sheer number of opportunities it offers company owners. Even those that are down on their luck can get the help of digital marketing experts and potentially turn things around.