8 Benefits of VPN for Digital Marketing Success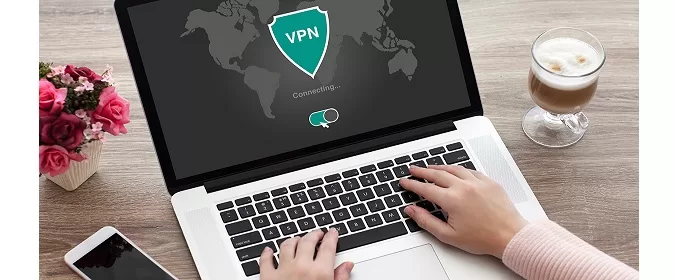 A VPN, or virtual private network, is a technology that helps you create a safe connection to another network over the internet. Numerous individuals and organizations are using VPNs to safeguard their browsing activity from snoopers available on public and WiFi networks.
Originally, VPN technology was invented to connect different business networks securely over the internet. However, nowadays, VPNs are popular for other reasons than they were initially created for.
In the recent past, VPNs have become a remarkably useful tool for online marketers for a variety of reasons. It's important to get familiar with some unique ways digital marketers can use VPNs to improve their marketing efforts, but before that, let's start with the basics of how a VPN works.
How Does a VPN Work?
When you connect your desktop, smartphone, or tablet to a VPN network, your device starts acting as if it is on the same local network as the VPN.
A VPN routes your device's internet connection through your chosen VPN's private server instead of an internet service provider (ISP). Since your device behaves as if it is on the same network as your VPN, your network traffic is sent over a secure connection.
When you use a VPN software, it starts encrypting all your data. This process is so quick that even your ISP or WiFi provider can't detect it. The encrypted data goes to the VPN server and then to its final destination.
A VPN ensures that until your data reaches its final destination, it will be indecipherable. It creates a secure tunnel from your desktop/mobile phone to the internet and hides your critical information such as files you download, websites you visit, interactions with standalone apps, and more.
Use of VPNs for Different Purposes
1. Improve Social Media Marketing
According to some reports, the number of social media users worldwide is about 3.5 billion. That means that no matter what kind of business you are in, social media is an ideal platform to reach a target audience.
Today, businesses from almost every industry have started investing in social media marketing. And why not? It is one of the convenient ways to engage with potential customers and build stronger relationships with them.
Most online marketers don't realize, but a VPN can play a significant role in making their social media marketing safe and better. Wondering how? Let's find out!
Since social media platforms hold so much information about you and your clients, hackers might get access to your account and steal your personal information. Luckily, when you connect to a VPN, you get a higher level of security. As VPN features advanced encryption, hackers won't be able to steal your clients' critical information.
Apart from this, VPNs also help you reach the target market on social media. If your client wants you to target the audience in some other country, you can use a VPN service to connect to a server located in that region. It will help you know the interests and preferences of their potential audience and create social media marketing strategies accordingly.