Consumer Interactions with Beauty Brands Are Changing Thanks to Technology.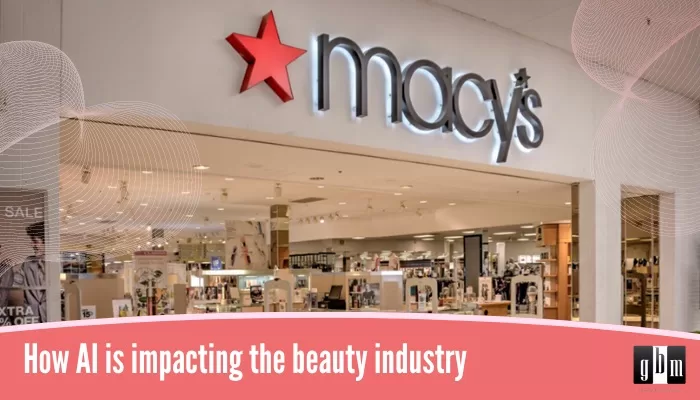 GBM Insights
Big brands such as Estee Lauder and Macy's are trying to incorporate modern technology such as AI in their marketing.
Companies like TikTok are also drastically influencing consumer purchase behaviour.
For companies to get a better understanding of consumer purchase behaviour, Data Insights derived from AI is the next big step that companies need to focus on.
Redefining buying behaviour.
According to Ophelia Ceradini, Vice President of Digital Technology and Innovation at The Estée Lauder Companies, the post-COVID landscape has seen the emergence of new technologies such as AI and virtual try-ons, which have significantly improved the consumer experience. Speaking at the National Retail Foundation's (NRF) Big Show, Ceradini noted that the relationship between brands and consumers is rapidly evolving. Despite the return of consumers to physical stores, they still desire a seamless online and offline identity.
Ceradini emphasized the importance of using consumer data to provide a personalized experience that makes them feel like a single person, rather than treating their online and offline identities as separate entities. Joining Ceradini on the panel were Nicolette Bosco, Vice President and Divisional Business Manager for Beauty at Macy's, and Kelly Kovack, Founder and CEO of BeautyMatter, who served as the moderator of the discussion titled "Beauty's Blush with Technology."
The trio delved into how technology is transforming the beauty industry, including the impact of AI and the challenge of keeping up with trends. In essence, the panel discussed how beauty companies need to adopt new technologies to meet the needs of modern consumers and provide a seamless and personalized shopping experience across all channels.
The Need for AI
Despite the increase in both online and brick-and-mortar sales, the rate of merchandise returns has remained steady or even decreased, indicating a more satisfied consumer. This shift can be attributed, in part, to technology, specifically software that enables virtual try-ons. With this technology, consumers can make informed purchasing decisions, as they are better able to visualize the product before making a purchase.
However, technology also presents marketers with unique challenges, particularly when it comes to catering to diverse body types and ethnicities. Panelists emphasized the importance of ensuring that all customers are seen, especially in the beauty industry. To this end, companies like Estée Lauder have made a concerted effort to develop virtual try-on technology that caters to every type of eye shape.
According to Ceradini, when brands use technology to provide value for consumers, a virtuous cycle is created. Consumers become more comfortable sharing their data with the company, which, in turn, allows marketers to further optimize their messaging and activations.
On the retail side, a more individualized experience has also proven beneficial. For example, Macy's has introduced an auto-replenishment system that enables consumers to set how often they want a product sent to them. As Bosco explained, "once you've found something that you absolutely love, you can go on and set it and almost forget it."
Overall, it is clear that technology is transforming the retail and beauty industries. As companies continue to leverage new technologies to provide personalized experiences for consumers, the potential benefits for both the customer and the brand are significant.
Beauty experts, take charge
As the beauty industry continues to evolve, both retailers and brands are placing a greater emphasis on empowering beauty advisors, according to insights from industry experts at the National Retail Foundation's Big Show. By providing customer-facing employees with the tools and knowledge to keep up with the latest trends, they can better assist consumers in finding what they are looking for, even if the brand itself has not yet had time to pivot.
However, staying on top of trends is still crucial for both retailers and brands. According to Ophelia Ceradini, VP of Digital Technology and Innovation at The Estée Lauder Companies, brands must attempt to predict what they can and adjust their advertising strategies when necessary. On the retail side, maximizing the potential of available inventory is key, as noted by Nicolette Bosco, VP of Divisional Business Manager for Beauty at Macy's.
Empowering floor beauty advisors with access to the latest trend information is an effective way to meet consumers where they are, but it's equally important to communicate where the latest, trendy products can be found. "But then really pivoting the market to tell consumers, 'Hey, we have it here,'" said Bosco.
Overall, these insights highlight the importance of balancing technology with the human touch in the beauty industry. By providing consumers with personalized experiences and empowering beauty advisors with the tools and knowledge to succeed, retailers and brands can keep pace with the ever-evolving trends and demands of today's beauty consumer.