B2Core, MarksMan, and B2Trader Are Even More Affordable with New Pricing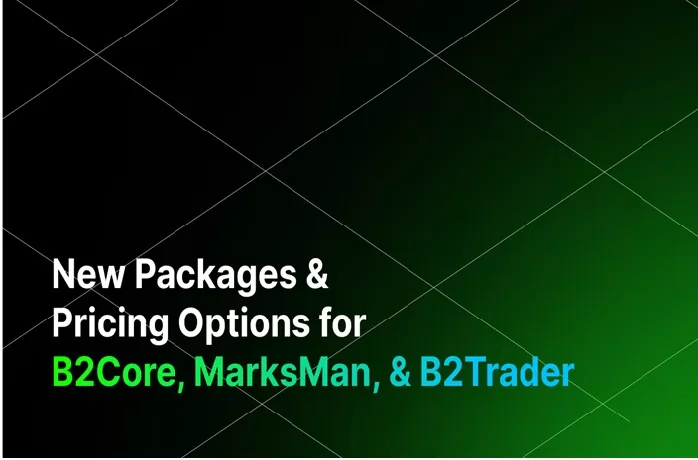 B2Core, MarksMan, and B2Trader – flagship products from B2Broker, the unchanged leader in technological solutions and liquidity for Forex, crypto and CFD markets, have undergone serious changes in terms of price and became even more affordable. The company has reduced the price of packages with these products, which makes them even more attractive for working both among brokers and professional traders. This step allows the company to open even more opportunities for businesses who want to dive into the world of Forex, crypto and other financial markets. Thank you for your support!
Changes in Fees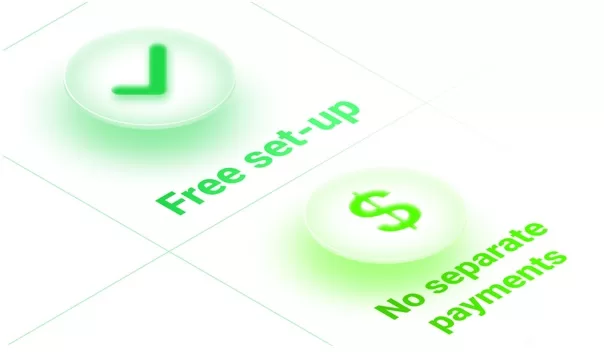 B2Trader, MarksMan, and B2Core customers are no longer subject to set-up fees. We have now removed the set-up fees for all three products, so everyone can take advantage of them. In comparison with previous charges of $25,000 for B2Trader and $2,000 for MarksMan, customers will be able to achieve substantial savings. By eliminating the set-up fees, customers will be able to save money and start using these products immediately, as well as save money in the long term. As a result of eliminating the set-up fees, customers will also be able to scale their usage of these products as their requirements change, thus making it easier for them to use these solutions.
With B2Broker's amended service agreement, we can eliminate set-up fees and offer incredible savings to our clients. New clients of B2Trader, Marksman Liquidity Hub, or B2Core are now required to pay an upfront fee of three months to set up an account. By streamlining our billing process, we will be able to save clients high costs and provide them with innovative solutions.
It is no longer necessary for B2Trader customers to pay separately for AWS Invoice. This amazing service will be provided free of charge by B2Broker, who will cover the costs. The good news is that besides the monthly payment, our clients do not have to pay anything else. By implementing this change, we hope that it will help our customers better manage their finances and the ability to save more money.
Changes in the Product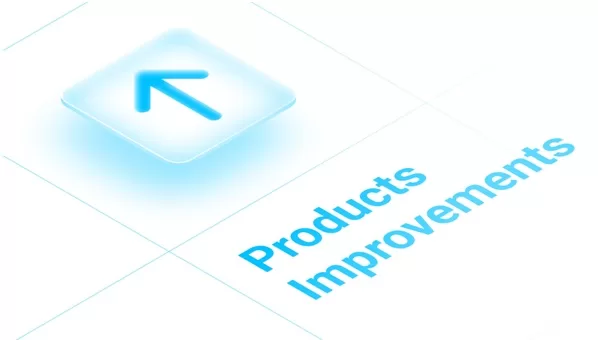 Our packaging system for B2Trader has been redesigned to provide a more user-friendly and straightforward trading experience for our clients. At present, all packages provide full functionality, and the distinction between them is elementary. They differ primarily in terms of the number of trading instruments and the depth of the order book available. There is the option of taking the Standard package if you would like to have a minimum number of pairs, along with a simple order book. Nevertheless, if you need to list a large number of coins and tokens, you should choose the Enterprise package if you need 100 pairs and a 100×100 order book.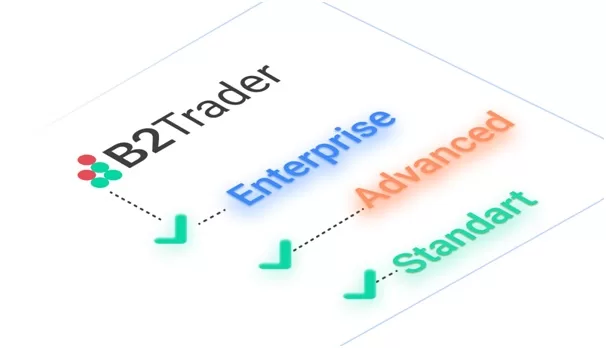 Aside from this, we have modified the Advanced package for the MarksMan Liquidity Hub so that it does not limit the number of external liquidity providers that can be supported. With this change, clients will have more flexibility and options, making the process easier. Through this update, clients will be able to connect to as many external liquidity providers as they wish, enabling them to offer trading services with confidence, knowing the best prices are available.
In addition, B2Core is now offering Customer Support Queues! In order to provide the best possible service to our customers, we maintain a regular Customer Queue for Standard and Advanced packages, as well as a dedicated Customer Queue for Enterprise packages. Each of the teams is already aware of the new policy, and we are currently analyzing the requests. Once everything is approved, the Enterprise package tasks will be given priority. As a result of this new system, we believe we will be able to deliver a better service to our customers in a significant way.
The "coming soon" features that were included in our packages have been removed in order to make it more transparent and clear what we offer and what we do not offer. It implies that a feature won't be accessible unless it is included in a package or delivered in a subsequent update. To the greatest extent possible, we aim to be level and open with our clients so that they can choose the package that is best for them.
We've updated all integrations and included more modern features so that the products represent themselves accurately. With these updates, we are confident you will have a better and more enjoyable experience.
The Prices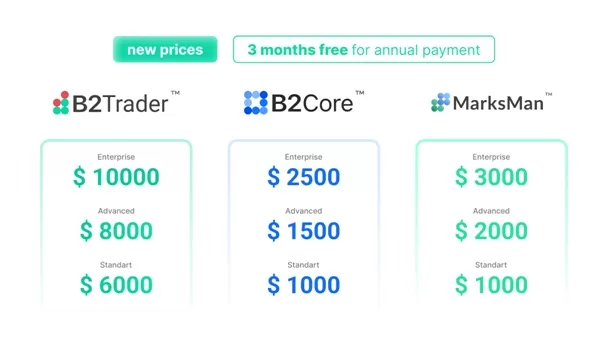 A new pricing structure has been added to our website to make things more transparent and clear. There are three main products that we offer: B2Trader, MarksMan, and B2Core. In order to ensure that our customers do not have to pay additional set-up fees or other charges for our services, we have reduced our prices to the following:
The Standard plan for B2Core costs USD 1,000 per month, the Advanced package USD 1,500 per month, and the Enterprise package USD 2,500 per month.
The Standard package for B2Trader costs USD 6,000 per month, while the Advanced and Enterprise packages cost USD 8,000 and USD 10,000, respectively.
The Standard plan for MarksMan costs USD 1,000 per month, the Advanced package USD 2,000 per month, and the Enterprise package USD 3,000 per month (plus Hedging Trade Volume).
If you plan to sign up for an annual subscription, there's a great deal to take advantage of. With a full-year commitment, you will get three months for free, meaning that you will only need to pay for nine months instead of twelve.
Conclusion
With these new pricing terms, B2Broker hopes to provide even greater value to its customers. With the new pricing options available on B2Core, MarksMan, and B2Trader, businesses will have access to these products in a broader market. Through these changes, B2Broker can continue to provide its clients with the highest level of service possible. Why not take action now? Get your hands on these great products at an even better price when you join us today! Don't wait any longer, sign up today! In the near future, you can expect even more updates and features. Furthermore, any questions or suggestions you may have are welcome, so don't hesitate to get in touch.