B2Core Releases the Android Application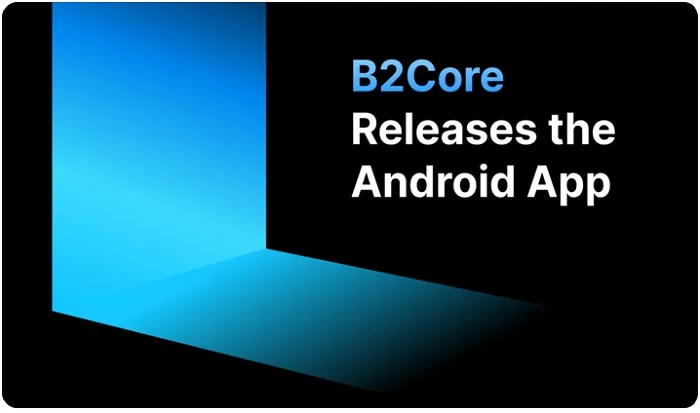 Constantly striving to provide the best trading solutions on the market, we are glad to announce that B2Broker is entering a new market and presents a brand new B2Core Android app with many useful features, including account creation, wallets management, and balance view. Also, with support of two-factor authentication (2FA) via Google Authentication and SMS authorization code, users' accounts have the highest level of protection. The app is already available for download to your android device on Google Play. We hope you will also be as excited about the new B2Core app as we were when we developed it.
Sign-Up/Sign-In
To provide users with the best possible experience with the app, especially as it relates to quickly creating and seamlessly managing their accounts, the application offers the Sign-Up/Sign-In feature, with which, just right after registration, you have direct access to the app and its features via your account. This feature helps you track your progress and gives you easy access to your data no matter where you are.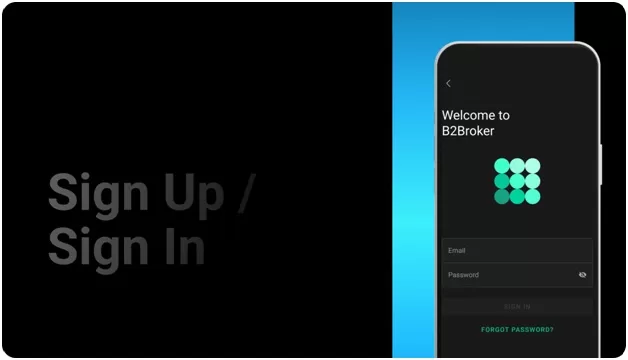 The Wallet
Designed with all the possible needs of our users in mind, the app provides a convenient, fast and secure way to manage your wallets and view your balance statistics on the go. This feature offers valuable tools for working with your portfolio, including complete monitoring of all your wallets and detailed information about the value of all assets in each currency, including the ability to perform various types of cryptocurrency transactions, such as sending and receiving payments. Thanks to the B2Core team's hard work, the app has got the best UX for you to store, send and monitor your crypto assets whenever and wherever you are.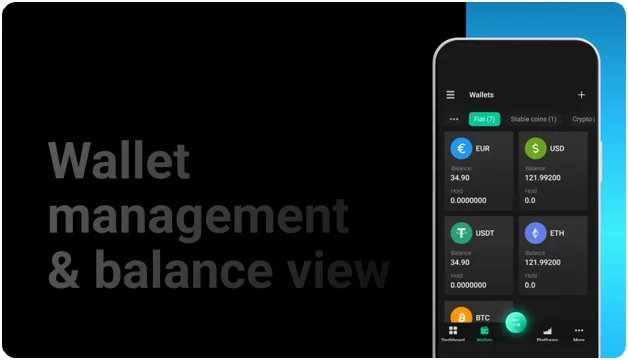 2-Factor Authentication.
Security plays a key role when it comes to trading, so to prevent unauthorized access to your account and your information, you can add additional layers of security using two-factor authentication. The app has the most advanced security methods, such as 2FA via Google Authentication and SMS authorization, to keep your account safe and secure. Even if an intruder gets hold of the password, your account cannot be accessed without your phone or other approved device. Therefore, using these protection methods allows you to avoid problems related to account hacking and theft of funds.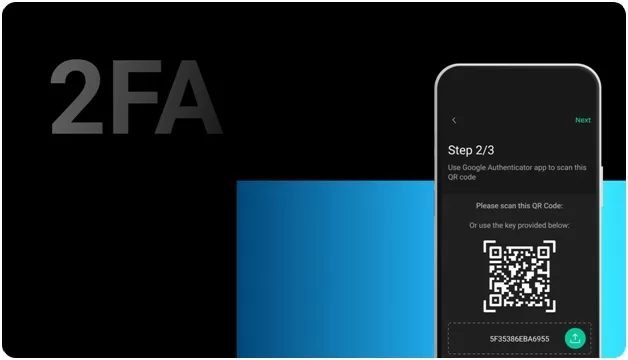 Final Thoughts
The release of the Android application is an important milestone in the company's development, so we are happy to share this bright spot with you. Now, all the powerful functionality of the company's line of trading solutions is available for iOS and Android users. This app rethinks wallet management and balance view, giving you quick portfolio access anywhere.
We also considered the need to switch between versions, so we paid particular attention to their synchronization. Don't miss the opportunity to try our new application at work and appreciate its functionality's power! Download the app now and stay tuned for upcoming updates!