5 Important Tips About The Marijuana Industry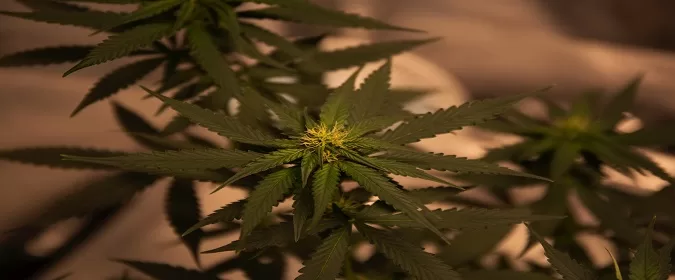 In the United States alone there are an estimated 18 million people who use cannabis regularly which demonstrates just how much the industry is booming. This number is constantly growing in recent years and now more and more people want to get into the weed business. This is because it was reported by Arcview Market research that sales of legal marijuana were worth a whopping $7 billion in the last year and that number is estimated to grow by a rate of 25% annually in the next four years. If you are interested in entering the cannabis market, there are a few things that you need to know and this article will highlight 5 important tips that will help you in the marijuana industry.
Client base
Upon entering the market, you need to understand that although the global cannabis market is incredibly successful, your own success only comes once you've established a client base. Your client base are the people who will consistently support your business and become your loyal customers. The best way to build a client base is to focus on customer satisfaction. You need to work on getting your product out to your customers and satisfy them in an attempt to ensure their loyalty. You need to work on retaining your customers by delivering superior quality and service. A loyal client base will ensure that your business is always being supported and always generating money.
Be diverse
Diversity and inclusivity are what's hot at the moment. People want options and the more options they have, the better. With that being said, you need to ensure that your business sells a wide variety of products. There are many marijuana products on the market and you have to keep up with other businesses. Make it a point to research the market and identify the needs and demands of the consumer and then decide what you are going to sell. Apart from actual marijuana buds, different consumption methods and devices, as well as accessories like grinders, are booming at the moment and you can't go wrong by focusing on these, such as DankStop. You have a wide variety of options from edibles to bongs to vaporizers to tinctures.
Have a brand identity
Another important tip is establishing a brand identity. Your business 100% needs to have a distinct brand identity which is the way your business presents itself to the public. Product design, public relations, and marketing are all key components that will help you establish your brand identity. You need to make this a priority because this is how the public will be able to identify your brand and if your brand identity is distinct, unique, and well-executed, you will be able to stand out amongst your competitors. Businesses these days don't only sell products, they sell lifestyles and you can use the most powerful tool available to push this brand identity which is social media.
It can be expensive
Running your own business is very rewarding and many people can secure a good life for themselves and their families through entrepreneurship. There is one thing you need to remember though: starting a business is expensive and in the beginning, you will be spending more money than you are making. You have to pay to register your business, source products, rent a space, hire employees, brand, advertise, etc. The list of expenses is long and it is not cheap. Many new entrepreneurs are advised to save money before beginning. Remember, banks do not hand out loans to businesses in the cannabis industry because of laws and regulations.
Check the laws
Speaking of laws, the final tip is to familiarize yourself with the laws of your state or areas. Different states will have different laws so research becomes paramount. You will also need to check the laws in the area that you are planning to sell your products in because you want to avoid a situation where your business gets temporarily or permanently shut down because you unintentionally broke laws.
The cannabis industry is a gold mine and by investing in this industry, you could generate massive success. Cannabis is a global phenomenon however, the cannabis business market is not as saturated as other businesses markets which work to your advantage as a new business owner.