The Melbourne Cup VIP Experience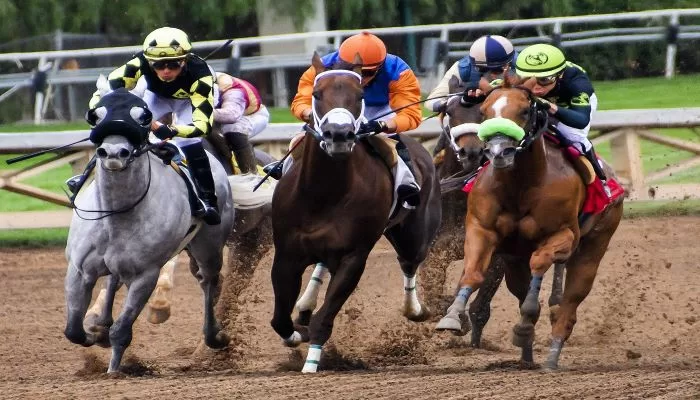 The Melbourne Cup is the most prestigious Australian thoroughbred race on flat turf, and it's big enough to be considered an entire carnival in itself, as well as being declared as a public holiday. However, the VIP experience is reserved for a select few only. A regular ticket will grant you access to the public areas within the Flemington Racecourse for sure, but it isn't quite the VIP experience though.
What is the Melbourne Cup VIP Experience?
There are several tiers into which the 10,000 Melbourne Cup Day Tickets are divided, but did you know that only about 500 of them are available every year for open sale to the general public? Therefore, getting access to one of those elusive tickets can make one feel like a VIP as it is, but that's not all, of course. Betting is a huge part of the whole VIP experience, which is why you need to know the horses in each race well enough to bet with confidence.
Marquee Tickets
Other than the regular admission tickets that will allow admission into the Melbourne Cup Carnival Grounds, there are, of course, the Marquee Seats to be considered next. They are exclusive and an introductory part of the VIP experience. If you have ever been on a racecourse before, you probably have a pretty good idea which ones we are discussing here, but there's an even more elite version of the Marquee Tickets.
Trackside Marquee Tickets
One of the most expensive and exclusive tickets sold for the Melbourne Cup Day is the Trackside Marquee Tickets. These are usually reserved only for the rich and famous unless you have the right connections to get yourself one. Chatting with a local celebrity while the horses whizz by only a few yards from your position is both a possibility and almost an assurance for those that manage to reserve a VIP trackside marquee ticket. Other than the seat's position and comfort, it should also include complimentary food and beverages as well.
How Can You Buy a VIP Ticket?
Technically, you can't buy one because they are reserved only for celebrities, politicians, figures of significant importance, sponsors and their guests, the people directly associated with the Melbourne Cup Day, members of the Australian Racing Board (ARB), and various other VIPs. Being an elite event, which sits right on top of all the other Australian Black Type Group 1 Horse races, they are quite serious about who can access the VIP seats.
What you can do, however, is get access to one of those tickets through special means. If you contact the Flemington Racecourse well in advance via email or call, they might be willing to reserve a seat for you at their discretion. Be ready to pay a hefty price though, that is provided that your request is even granted. Other than that, you can reach out to your equine connections if you have any. Social media can be a big help, especially when you are part of a thoroughbred horse racing group within Victoria.
Dress Code: Be Ready for the Melbourne Cup Day VIP Experience
Any regular ticket will give you admittance rights for the day and watching the race with a pair of binoculars is quite possible from almost any location once you get in. You do not even need a VIP ticket to see the horses from a distance before the races start. However, you do need to maintain a dress code, irrespective of which ticket you have. It may or may not be enforced, but you won't feel at home without being in your semi-formals. Check this post out for a better understanding of how to dress for the race.
In light of the several restrictions due to covid and, of course, the cost and unavailability of VIP tickets, there is a better way to enjoy the race. Arrange a small get-together with your fellow horse racing enthusiasts, invest in a large screen TV for the living room, tell some of them to bring in the beers, place your bets, and enjoy a truly VIP experience while watching the Melbourne Cup from your own couch. There is no better seat in the house than the one in your own house!