Best Hemp Companies in North America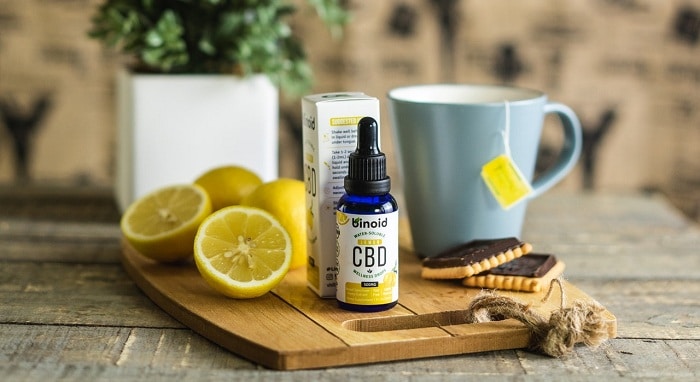 Some of the best hemp companies in North America emerged following the legalization of marijuana in the region including parts of the bordering U.S. Cannabis companies and investors alike saw a major opportunity. More and more companies have launched, and some major non-cannabis companies, like beverage producer Constellation Brands (STZ), have invested heavily in cannabis-focused businesses in a show of support for the future of the industry. For many investors, the proof of a cannabis company's success is similar to that of any other company's: it's in the financials. Now that cannabis companies have reported their first sets of financial results since legalization took place, analysts can get a better sense of just how justified (or not) the hype has been.
The legalization of marijuana in Canada and several US states has brought a wealth of opportunities to the industry. It has seen numerous new businesses spring up, as well as existing businesses converting from illegal operations to legitimate ones, with investors eager to get in on the industry at the ground floor. However, the initial bubble has burst, and marijuana companies now face a more moderate market.
Canopy Growth Corporation
In April 2014, Canopy Growth became the first cannabis company in North America to be publicly traded. They followed that with being the first to complete a "bought deal", to diversify our platform to include both greenhouse and indoor growing, to acquire a major competitor and to be listed on the Toronto Stock Exchange. Continuing those firsts, They remain the only cannabis company to be a member of a major global stock market index, in this case, the S&P/TSX Composite index.
Away from the markets, Tweed, a Canopy Growth subsidiary, was the first to introduce the now-standard concept of Compassionate Pricing to make medical cannabis affordable for patients and to continue supporting a patient's right to grow at home by selling the widest variety of seeds in the legal Canadian sector. Their commitment to education has and always will be unwavering, as one of the first Canadian cannabis companies to offer Mainpro-M1 accredited continuing medical education programs to Canadian physicians, and to launch in-person assistance through our Tweed Main Street locations.
Tweed was also the first Canadian producer to be approved to export dried cannabis to Germany, and their wholly-owned German subsidiary continues to offer an ever-increasing variety of products for sale through German pharmacies.
Verde Leaf ™
Verde Leaf is a vertically integrated industrial hemp company which services the hemp industry from seed to sale. Starting with state-of-the-art R&D, we are able to provide our network farmers with the best products to cultivate and weave together essential technology, innovative machinery and expertise to process, extract, refine and formulate products to provide the gold standard across all spectrums of the hemp plant.
We offer companies a system that is a completely controlled supply chain that starts with our farmers and genetics, on-demand environmentally safe industrial processing, logistic networks, and cutting edge products, which leads to a singular solution for your hemp needs. Verde Leaf is your Vertically Integrated solution!
Verde Leaf™ is one of the hemp industry's first vertically integrated hemp companies, that created solutions for the farmer, business owners, and consumers. We solve some of the key challenges in the emerging hemp industry by assisting farmers with license acquisition, hemp cultivation and processing, and filling the knowledge gap with our network of seasoned hemp farmers and specialists across the Southeast. Moreover, by securing exclusive contracts with farmers, Verde Leaf™ ensures that hemp product sold to consumers have unprecedented clarity, consistency, and data available for products they are purchasing. By controlling our supply chain seed-to-sell, Verde Leaf gives customers assurance and confidence in the superior quality of our consumable and non-consumable product lines.
CV Sciences, Inc.
CV Sciences, Inc. (OTCQB: CVSI) operates two distinct business segments: a consumer product division focused on manufacturing, marketing and selling plant-based CBD products to a range of market sectors; and a drug development division focused on developing and commercializing CBD-based novel therapeutics utilizing CBD. The Company's PlusCBD™ Oil is the top-selling brand of hemp-derived CBD on the market, according to SPINS, the leading provider of syndicated data and insights for the natural, organic and speciality products industry.  CV Sciences' state-of-the-art facility follows all guidelines for Good Manufacturing Practices (GMP) and the Company's full-spectrum hemp extracts are processed, produced, and tested throughout the manufacturing process to confirm the cannabinoid content meets strict company standards.  With a commitment to science, PlusCBD™ Oil was the first hemp CBD supplement brand to invest in the scientific evidence necessary to receive self-affirmed Generally Recognized as Safe (GRAS) status.CV Sciences, Inc. has primary offices and facilities in San Diego, California.
The Cronos Group
Cronos Group Inc is a cannabinoid company. The Company is focused on cannabis research, technology and product development. The Company's portfolio includes PEACE NATURALS, COVE, Spinach, Lord Jones and PEACE+. PEACE NATURALS a global wellness platform. The COVE and Spinach are adult-use brands.
The Lord Jones and PEACE+ are hemp-derived cannabidiol (CBD) brands. The Company's segments include the United States and Rest of World. The United States segment consists of the manufacture and distribution of hemp-derived CBD infused products. The Rest of World operating segment is involved in the cultivation, manufacture, and marketing of cannabis and cannabis-derived products for the medical and adult-use markets. The Company's subsidiaries include Cronos Israel G.S. Cultivations Ltd, Cronos Israel G.S. Manufacturing Ltd, Cronos Israel G.S. Store Ltd and Cronos Israel G.S. Pharmacies Ltd.
New Age, Inc.
New Age, Inc. wants to become the world's leading healthy lifestyle company and they're making big moves to get there. They recently announced plans to acquire multilevel-marketing health and wellness company, ARIIX … That caused its shares to go up. It also changed its name from New Age Beverages Corporation to New Age, Inc. The new name better reflects its strategy to represent a broader range of products and take advantage of opportunities in the market. 50% of the company's portfolio will still be beverages … But the acquisition enables them to expand to products in beauty, wellness, and nutritional performance.