5 Casino Games You Might Want to Learn First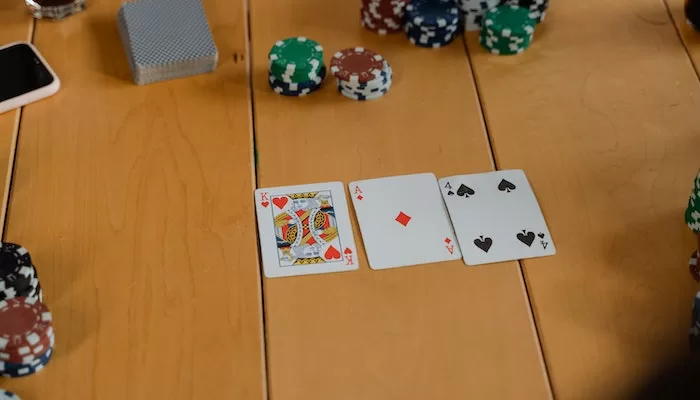 Are you new to casino games? Do you need help figuring out where to start? Well, let us help you then! To start, welcome to the world of casinos! Casinos have been around for a long time, but beginners like you might find it a bit too overwhelming. Many things might scare you, from the glitter and glamor to the noises of the booths and games.
So first things first, people go to the casino mainly to try their luck on different casino games. And there are a lot of casino games that you can try. But now you might be wondering, which of these games is suitable for a beginner?
Well, let's delve further!
Slot Machines
Ah, the grandfather of all casino games. Slot machines are the staple of casinos all around the world. No casino exists without a room filled with all slot machines, as they are mostly the main source of income. And the biggest casinos even have an entire floor filled with them!
So, how do you play slot machines? Simply put, a slot machine is a device that has a small screen filled with letters and symbols with a lever or a button to start it. A combination of numbers and symbols will be displayed on the screen.
Now, specific patterns have payouts, so they should be your aim. Just push the button or pull down the lever and let the machine do all the work for you. If you get a pattern with a corresponding payout, you win. There's no decision-making involved in this game except how much you want to bet on each roll.
Roulette
You must already be familiar with roulette if you've watched many James Bond movies. Roulette involves a huge wheel that spins and is filled with numbers and colors with a small ball rolling around it. This game is best for people who want to try and play table games online.
The game aims to guess which number or color the ball will fall into. If you guessed correctly, then you win. But even though the game is based on luck, there are a few strategies you can use.
For example, if you want an easier time winning, you can only bet on red and black colors. This gives you a 50/50 chance of winning a payout since there are only two colors on the wheel. Of course, the payout could be better, but the chances are not shabby either. Betting on the numbers is much harder since there are 38 slots to choose from. But of course, the payout is bigger.
Baccarat
This game isn't as popular as the ones in this list, but it's very suitable for beginners since they're not that hard to play. It's also a staple game in various James Bond films. Baccarat is a card game where you must bet on either the player or the banker. You could technically also play a tie, but the chances of winning in betting are fiendishly low.
The dealer will be dealing two hole cards (face down) and two face-up cards. The game is won based on the total value of the hands. If the total value is 2 or 3, then the banker wins. If it's 4 or 5, it's considered a draw, and if it's 6 or 7, the player wins. If you bet on the winning hand, then you win a payout.
The most viable strategy in this game is to always bet on the banker since they have the highest chance of winning. However, you should also take note that you usually have to pay a fee if you want while betting on the banker.
Blackjack
Of course, this article would only be complete with the most popular card game in casinos; blackjack. Not to be confused with the famous actor Jack Black, blackjack is also a staple game in casinos.
In blackjack, your goal is to have a hand that is as close to the number 21 as possible without going over. What is interesting here is that you're competing against the dealer and not the other gambler.
The game will start with the dealer and the players being dealt two cards. Remember that numbers have a face value; face cards are valued at 10, and ace as 1. If you think your hand could be better, you could choose to hit, and the dealer will give you another card. If you choose to stand, then your hand is okay as it is. You win the game if your hand is closer to 21 than the dealer's.
Texas Hold'Em Poker
Texas Hold'Em Poker is a simple poker variant and the most popular type of poker. The basic goal of this game is to build the best 5-card poker hand along with your cards and the community cards. Usually, you'll be competing with other players, and if you have the best hand compared to all of them, you win the round.
Final Words
Casino gaming, as overwhelming as it looks, is actually simple. If you're looking for games you can start with, try the games we discussed above. They're fast and easy to learn and are still as fun as the other games in the casino.